Winter is actually one of the best times to visit the park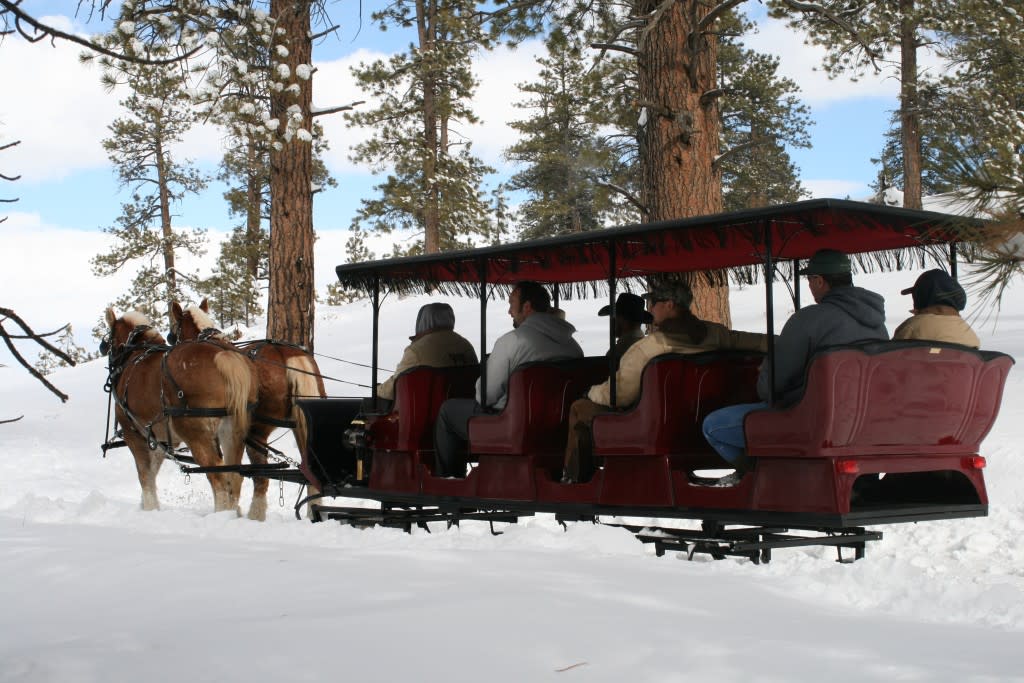 Wintertime at Bryce Canyon National Park is one of the best times to see this natural wonder. The white snow juxtaposed against the crimson earth make the scenery even more stunning in the winter. Wintertime visitors witness firsthand the eroding forces that created the thousands of hoodoos. Also, the crisp winter air allows the human eye to see for miles. Framed by intense blue skies and bold red rocks, the snow-covered trails take cross-country skiing, horseback riding and snowshoeing to a new scenic level.
The colder season also means fewer crowds and lower costs. Cross country skiing, snowshoeing, snowmobiling, and horse drawn sleigh rides are some examples of the many fun activities that visitors can enjoy in the winter.