In the fall of 1879, Mormon settlers from St. George, Parowan, and Cedar City left to settle new territory in southeastern Utah at the request of LDS Church President John Taylor.  The six-week journey turned into a treacherous six-month expedition, as pioneers endured 200 miles of grueling, rugged terrain and a nearly vertical 1200-foot cliff on the banks of the Colorado River.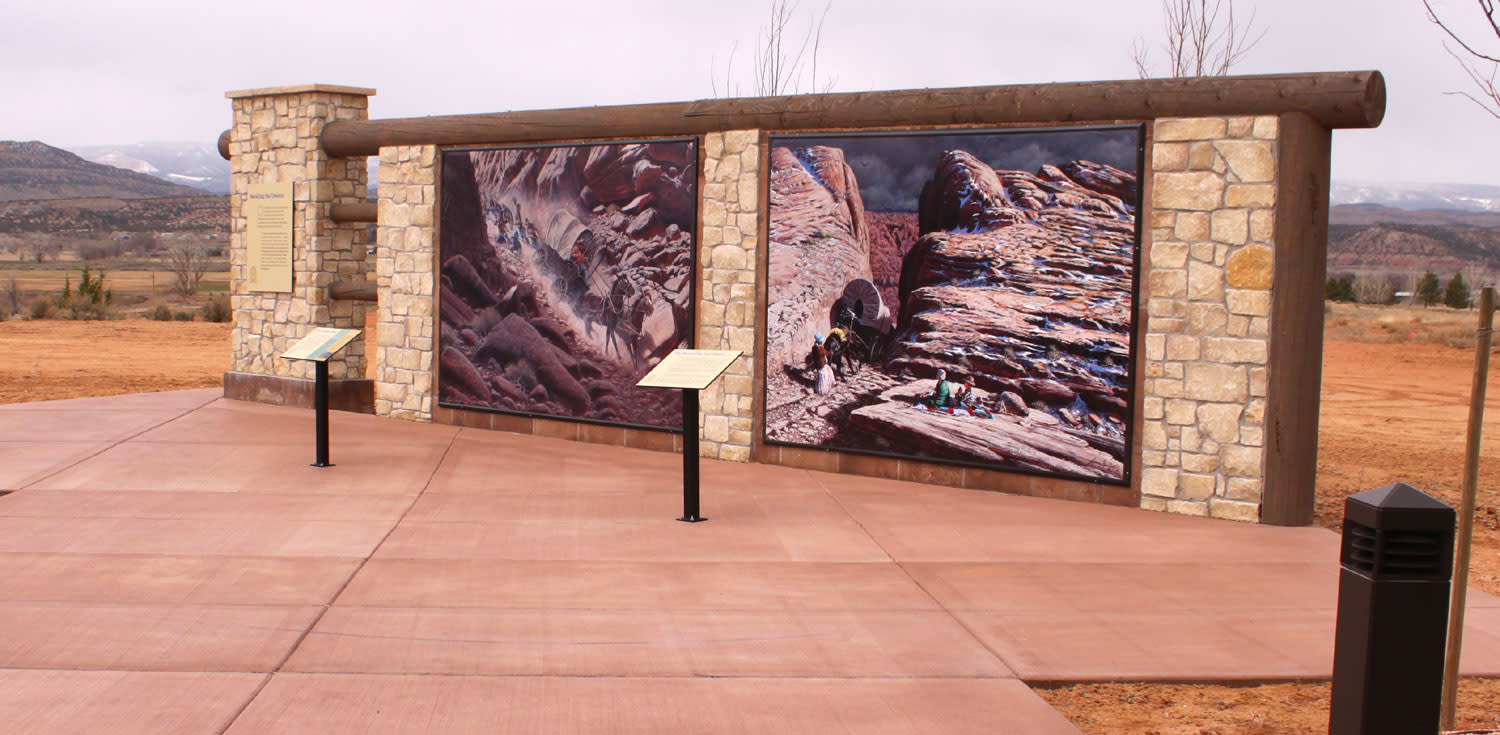 The pioneers faced down the challenge by carving and blasting through the canyon wall to build a steep, rough road to the river's shores. They nicknamed the crevice Hole in the Rock, through which they successfully managed to transport their supplies, 250 wagon-bound settlers, and more than 1000 head of livestock.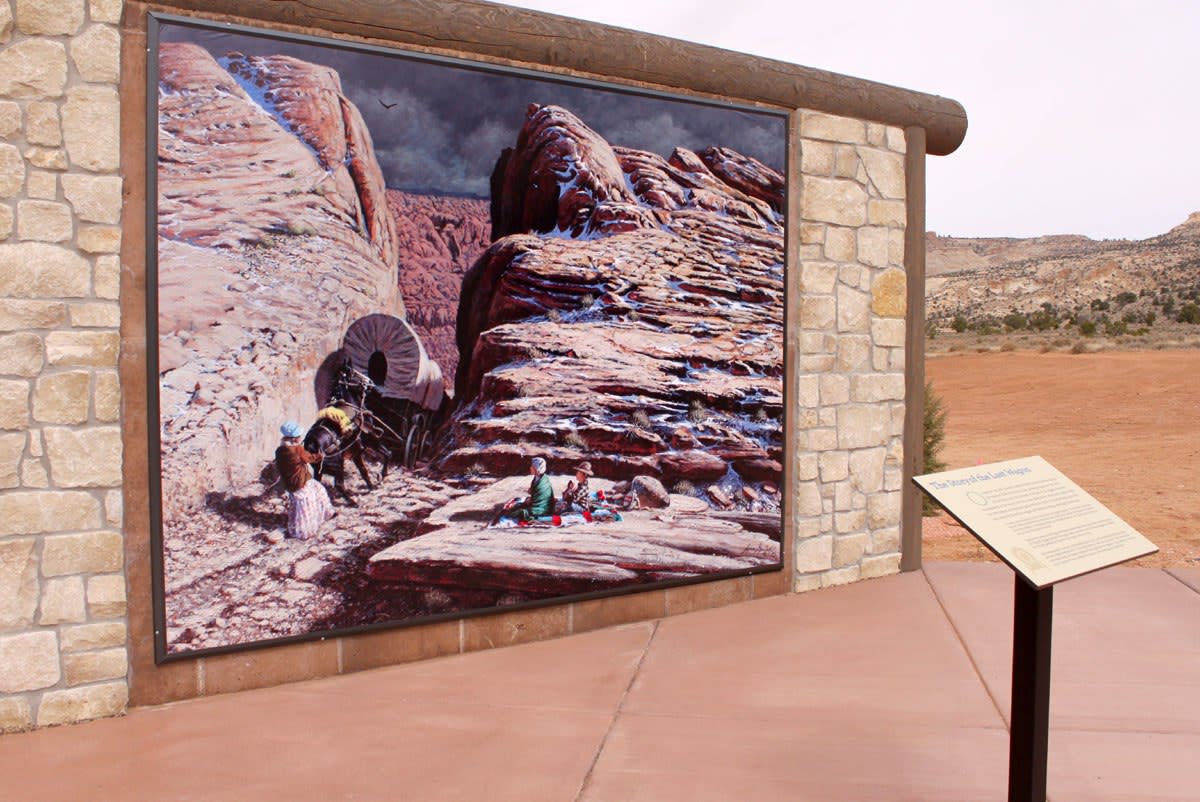 Today, the Escalante Hole in the Rock Heritage Center stands as a testament to that determined pioneer spirit. The nine-acre heritage site sits along Scenic Byway 12 near the entrance to the Hole in the Rock Road, and at the north end of the town of Escalante.  The plaza was designed to share the stories of the Hole in the Rock expedition through murals, interpretive panels, and a museum. Murals by Escalante artist Lynn Griffin depict scenes from the grueling journey.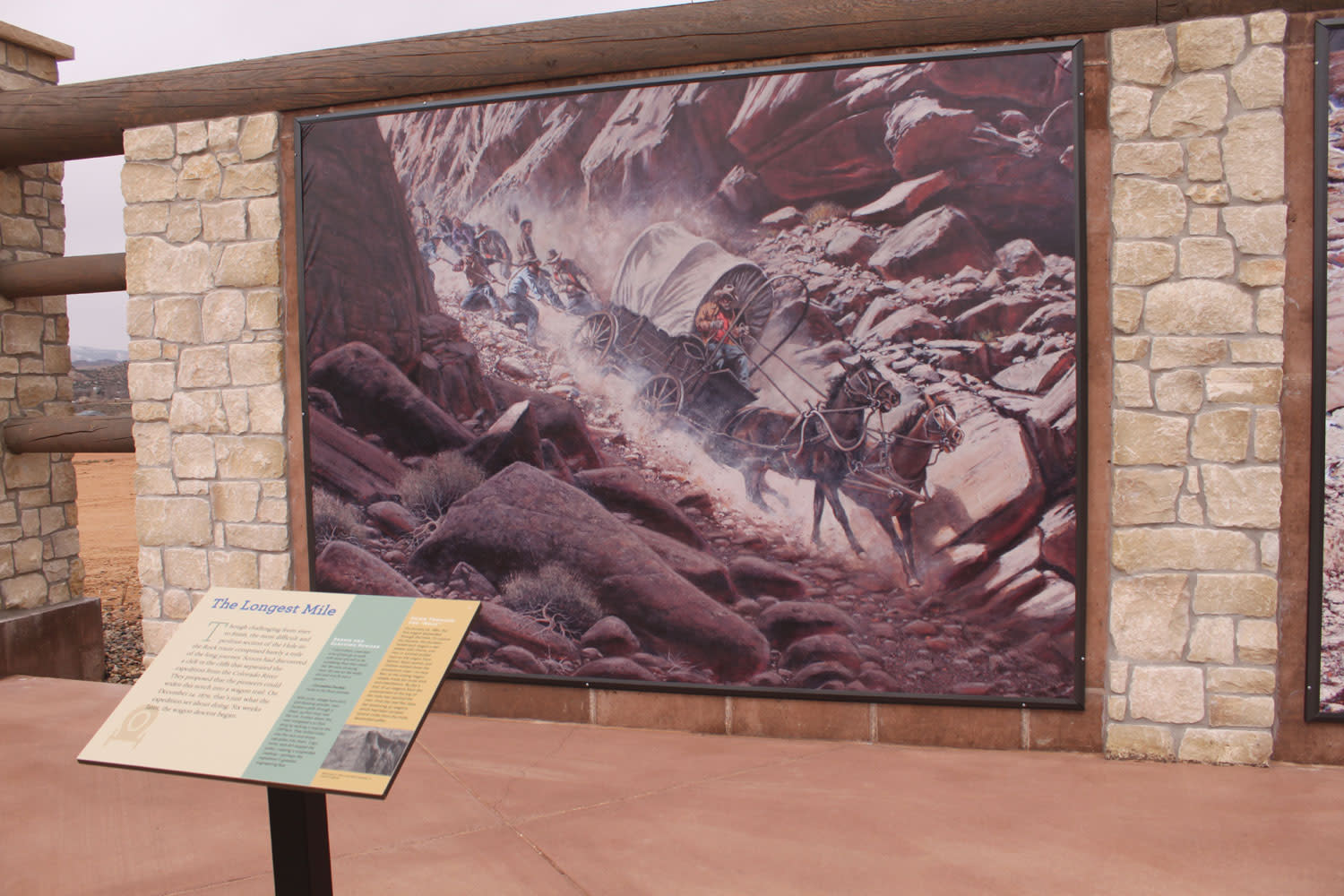 The Escalante Hole in the Rock Heritage Center was in the works for twenty years.  Phase One, completed in May 2011, includes a pavilion, outdoor murals, interpretation and orientations signs, a fire pit, drinking fountain, restrooms, and a gravel entrance road with a parking area for cars and busses.  Phase Two will include a museum building.  The plaza was funded by donations from the Utah Department of Transportation and the Mormon Pioneer National Heritage Association.  The LDS Church donated 9.5 acres of land for the memorial plaza.  For more information visit EscalanteHeritageCenter.org.