Astronomy Tours
Within urban environments, light pollution makes the stars hard to see. In Bryce Canyon Country, the stars make your vacation complete. Capitol Reef and Bryce Canyon National Parks are both designated International Dark Sky Parks, meaning that you can see thousands of stars on a clear night. Tour the wonders of the Milky Way and more with live multimedia presentations, moon hikes, and ranger-led public telescope astronomy nights. Select companies also offer availability for private group tours to explore the sky, as well as night sky programs hosted by Kodachrome Basin State Park.

Dark Ranger Telescope Tours
Address: 1-mile South East Fork Rd, Bryce Canyon City, UT 84764
Phone: 435-590-9498
Website: darkrangertelescopetours.com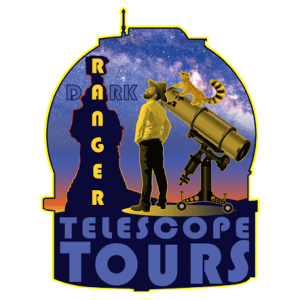 Email: darkrangertelescopetours@gmail.com
Tour the wonders of the Universe through our BIG telescopes in the darkest/best stargazing location in the USA. Each night starts by learning how to focus the telescopes on easier targets like bright stars and planets. Then, while we wait for the sky to finish getting dark, we offer a presentation about astronomy or space exploration -- different Dark Rangers offer different shows. Finally it's back to the BIG telescopes to see deep space objects, like star clusters, galaxies, and nebulae until you are cold, tired, or bored.  By capping attendance at 42, and fielding at least 1 telescope per 7 people, our knowledgeable astronomy entertainers provide the premium astronomy experience.