COVID-19 Traveler Alerts and Updates
---
(Last updated 02.19.21)
We recognize that travelers may be concerned about COVID-19 and how it may impact them.  We are here to support travelers during this time either with your short term and/or long term travel arrangements.  To speak directly to a staff member please call 800-444-6689 or email info@brycecanyoncountry.com. 
Please be advised that Utah's public health agencies are closely monitoring the rapidly evolving situation around COVID-19.  Our focus is on the health and safety of our communities, visitors, and friends in Utah and around the world that are managing this issue.  
The President has issued an Executive Order on Protecting the Federal Workforce and Requiring Mask-Wearing. Face Masks are now required in all federal buildings and facilities. Masks are also required on public lands when physical distancing cannot be maintained, including narrow or busy trails and overlooks.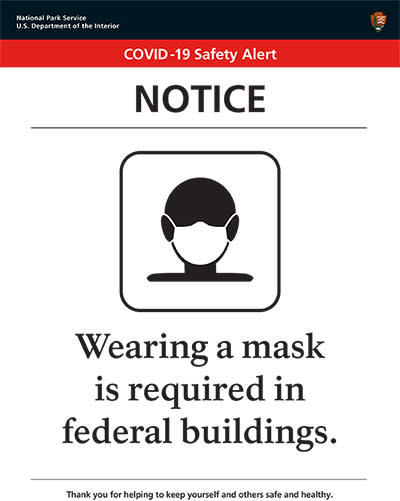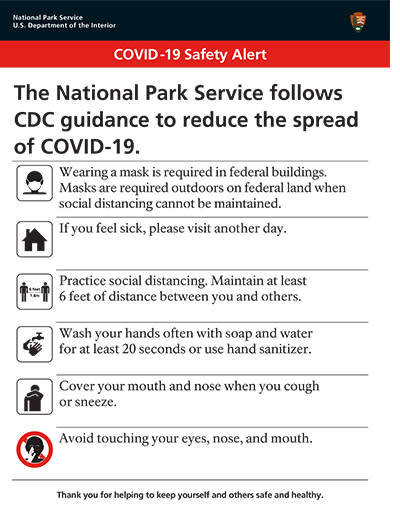 ---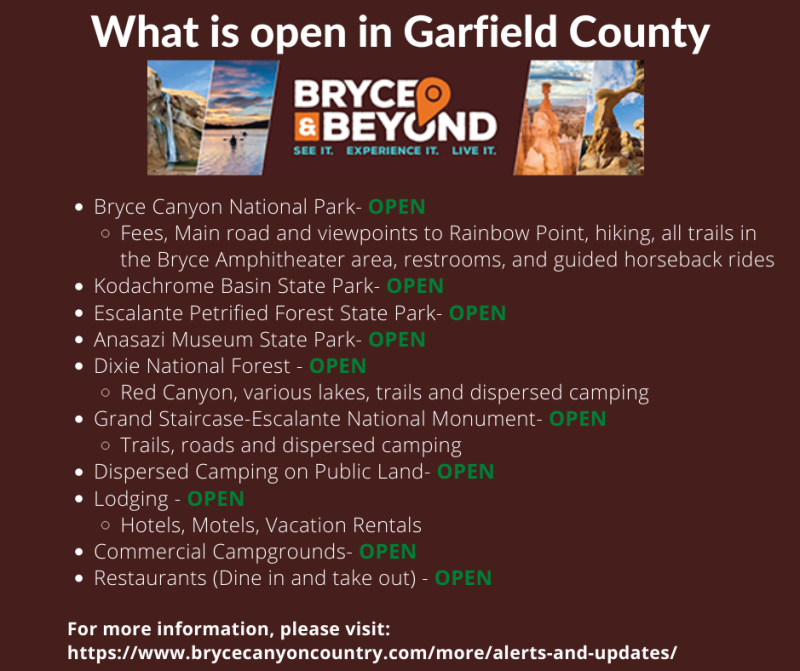 ---
Help Support Local Businesses
Fortunately, the Bryce Canyon Country region has many wide-open spaces that allow for social distancing. Now more than ever, our small businesses need support from travelers near and far.  While visiting the area explore our local shops, eateries, and galleries.  These are locally owned and operated and leaving your tourism dollars in these businesses will make a difference. 
TIPS ON SUPPORTING LOCAL
Leave positive online reviews
Experience something new by hiring a local guide
Promote local businesses on social media
Local staycations matter
Businesses are going above and beyond to ensure the safety of their employees and customers, be patient as cleaning protocols have been enhanced. 
---
We Are All In This Together
As you visit the community please remember things may take more time and everyone is doing the best they can.  Help our community and our visitors by following these guidelines: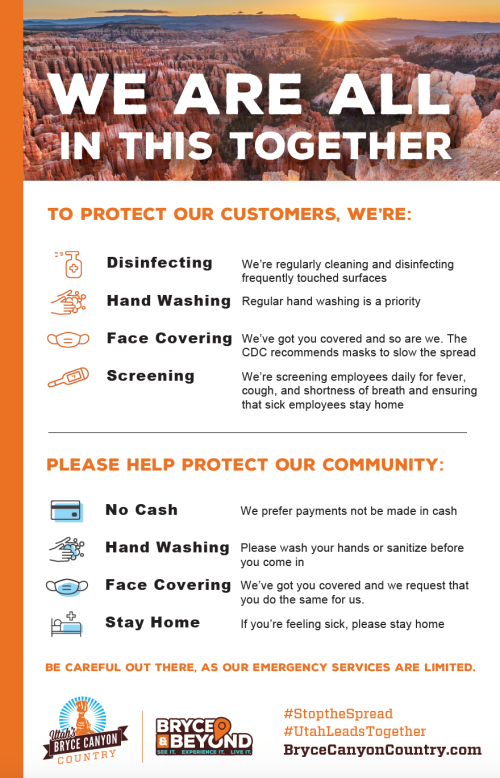 ---
Responsible Recreation
Due to the increased interest people have in finding places to visit while maintaining social distancing guidelines, many of our outdoor areas are experiencing high volumes of visitors.  Please remember to recreate responsibly when visiting the area.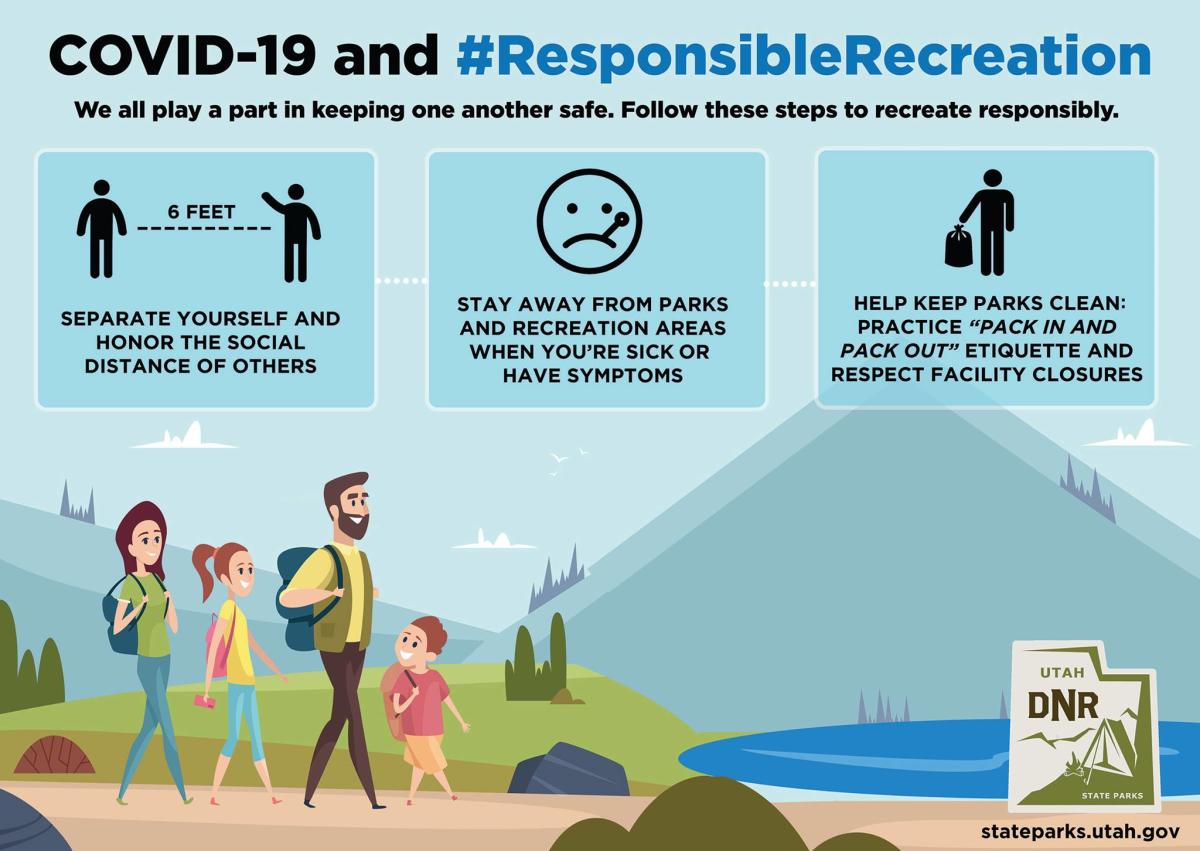 ---
COVID-19 Activity Booklet
Download our COVID-19 Bryce and Beyond Booklet, watch for special contests and prizes for residents and non-residents on our Instagram and Facebook pages (Bryce Canyon Country)
---
Local County Updates
Additional county updates can be found at: 
Garfield County Commissioner Updates
If you are a business and would like to provide an update please email falyn@brycecanyoncountry.com