Beautiful Bryce Canyon National Park is just the beginning of your Bryce Canyon Country adventure. With a national monument, national and state parks, alpine lakes and forests, charming towns and scenic backways, Bryce Canyon Country is more than a vacation—it's a destination.
Now that you know how much there is to do in Bryce Canyon Country, how do you get here? Pick your closest airport, or hop in your car and make the drive, enjoying the spectacular scenery along the way.
AIRLINES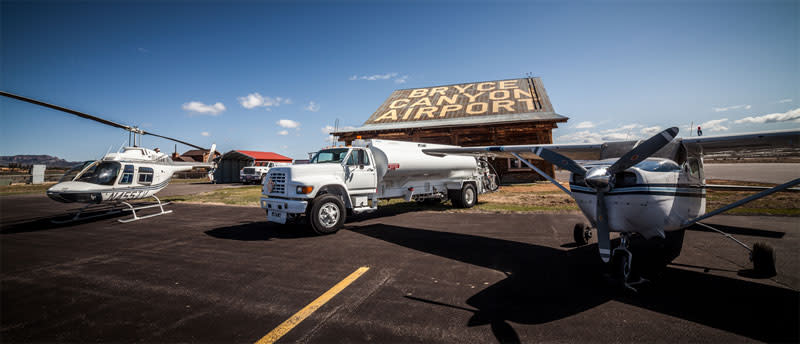 Bryce Canyon Airport
Bryce Canyon Airport is the closest regional airport. Charter flights are available to and from Las Vegas, St. George, Cedar City and Salt Lake City, Utah and Page, Arizona. The closest major international airline hubs are Salt Lake City, Utah; Denver, Colorado; Phoenix, Arizona and Las Vegas, Nevada. Los Angeles and San Diego, California airports are also within reasonable driving distance.
REGIONAL AIRPORTS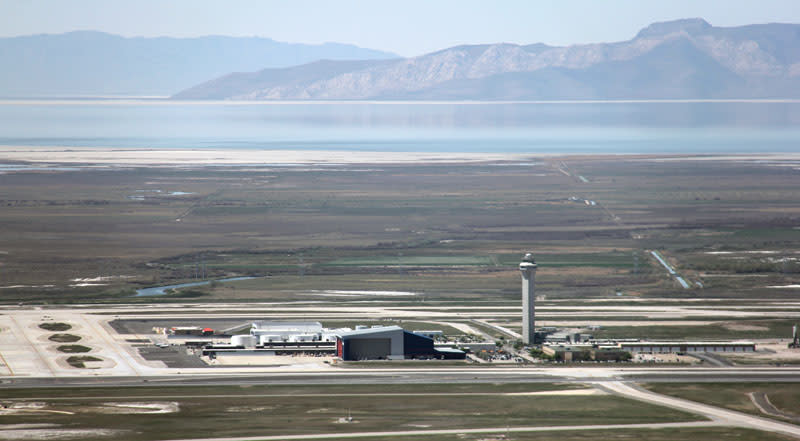 Located at 7,586 feet, Bryce Canyon Airport is just miles from Bryce Canyon National Park. Cedar City Airport, also in Utah, offers commuter airline service and is located 80 miles west (1.5 hours) of Bryce Canyon. St. George Airport, located 135 miles (2.25 hours) from Bryce Canyon, is the next closest regional airport with commuter airlines and charter services. Page Airport is a commercial service airport in the heart of the Grand Circle, located in Arizona 150 miles (2.5 hours) from Bryce Canyon. Great Lakes Airline serves daily flights to Denver, Las Vegas, Phoenix and Los Angeles out of Page Airport.
INTERNATIONAL AIRPORTS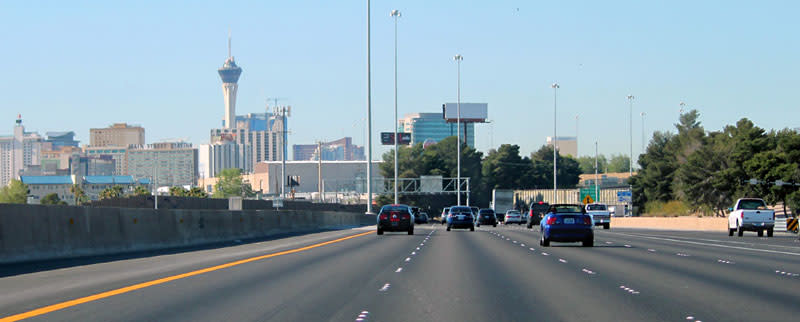 Driving through Las Vegas - Just four hours from Bryce Canyon National Park.
McCarran International Airport, Las Vegas, NV and Salt Lake City International Airport, Salt Lake City, UT are the closest international airports, located approximately 270 miles (4.5 hours) from Bryce Canyon National Park. Denver International Airport, Denver, CO is approximately 570 miles (8.5 hours). Phoenix Sky Harbor International Airport, Phoenix, Arizona is 422 miles (6.75 hours) from Bryce Canyon.
CAR RENTALS AND SHUTTLES
There are a few different options for those arriving at Bryce Canyon Airport. Bryce Canyon Rent-A-Car is based out of the airport, and Hertz is available at nearby Ruby's Inn. Shuttles are available to/from Ruby's Inn and Bryce View Lodge in Bryce Canyon City. Car rentals are also available at all of the major airports.