We are not the only people who have been fascinated by the beauty of Bryce Canyon Country and Boulder , Utah. Ancient peoples have been coming and going for about 10,000 – 12,000 years.
Boulder is filled with fresh streams and lakes, creating a great living environment. Boulder still retains the untouched, serene look which gives visitors a taste of what the Native Americans felt like long ago living on this land. Learning more about these people helps us appreciate the beauty of the region even more.
Native American Habitation
Starting from A.D. 1050, ancestral Puebloans, Fremont peoples and Anasazi "ancient ones" peoples inhabited the Boulder City area. About the time these inhabitants left, the Paiute Indians moved in. They occupied the Bryce Canyon area for several hundred years beginning around 1200 A.D. These Native Americans hunted and gathered for most of their food with only some cultivation. To see a Native American habitation in person, visit the Anasazi State Park Museum.
Other people that have inhabited Boulder were the Kayenta and Fremont agricultural peoples. The Hopi peoples, who visited and hunted in the area for about 200 to 300 years, also lived in the area. Find out more about Boulder History on their city's website.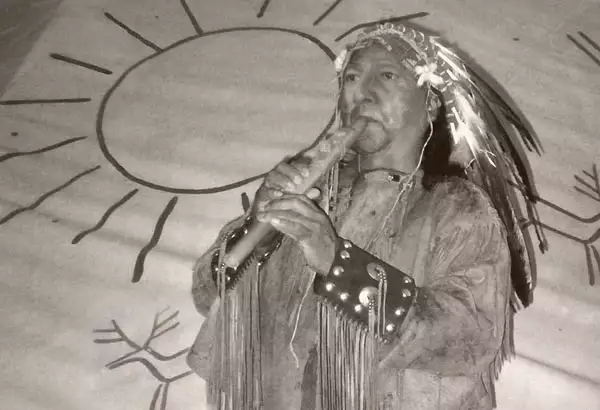 Anasazi State Park Museum in Boulder
Located in the enchanting town of Boulder off Scenic Byway 12 , the Anasazi State Park Museum , established in 1970, showcases an ancient Native American Indian village. It once housed the one of the largest Anasazi communities west of the Colorado River of about 200 people. The newly remodeled museum contains the remains of more than 100 structures, along with thousands of artifacts.
The area and village have been largely unexcavated from the time the ancient people inhabited the area from 1050 to 1275 A.D. Outside the museum, visitors can tour a six-room, life-sized replica of an ancient dwelling and view artifacts inside.
Paiute Native American Bryce Canyon Lore
The Paiute Native Americans had developed a mythology about the Bryce Canyon National Park hoodoos, located south-west of Boulder. Paiute lore says the hoodoos were "Evil Legend People" whom the tricky Coyote spirit turned to stone. They called these stone people Anka-ku-was-a-wits, meaning the "red painted faces." In 1936, a Paiute elder nicknamed Indian Dick retold the legend to a park naturalist, making this legend famous.