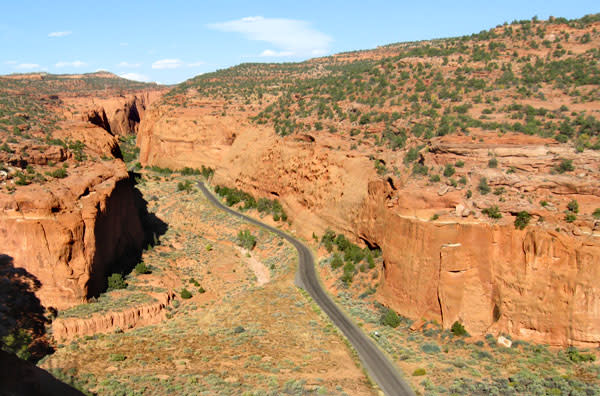 Utah's Burr Trail road is a 66-mile scenic backway that winds through some of the most untamed areas of Grand Staircase Escalante National Monument, Capitol Reef National Park and Glen Canyon National Recreation Area.  The Burr Trail Road is easily accessible from Boulder, at the junction with Scenic Byway 12, near the southern tip of Capitol Reef National Park and the base of Boulder Mountain. The road follows the cattle trail pioneered by rancher John Atlantic Burr in the mid-1800s, heading east from Boulder to Bullfrog-Notom Road.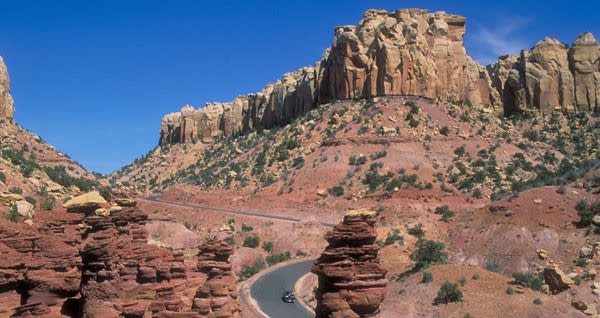 The entire route is incredibly scenic, cutting through pale Navajo sandstone dunes near Boulder and past landmarks such as The Gulch, The Lampstand, the rugged Waterpocket Fold, the Henry Mountains, and the red sandstone Circle Cliffs. Long Canyon offers an optional 28-mile loop, and there are trailheads for interesting hikes along the way. Stop for a scenic picnic near the junction for Muley Twist Canyon, a serious of narrow, winding switchbacks, where a four-wheel drive vehicle will come in handy. The end of the switchbacks signals the junction of the Burr Trail and Notom/Bullfrog Road.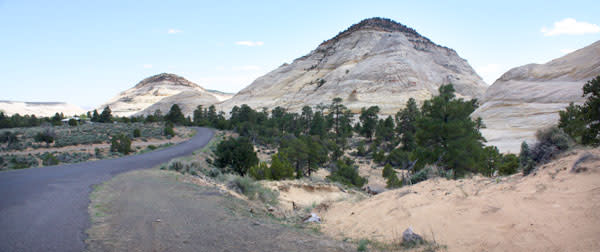 The Burr Trail Road was blazed through controversy and rugged beauty. Pioneer Josephine Catherine Chatterly Wood noted in an 1882 journal entry that the Burr Trail, "…is the most God-forsaken and wild looking country that was ever traveled." The trail remained remote and unpaved for more than a century, until the Glen Canyon National Recreation Area was established in the 1970s, bringing attention and tourists to the region. While county officials believed paving the Burr Trail would improve the local economy, conservationists vocalized concern. By the early 1980s the battle between government and wilderness preservationists was in full throttle, but the paving project was ultimately approved and by 1991 the road work was finally underway.
Today, The Burr Trail Road is well maintained and mostly paved except for a remote stretch through Capitol Reef National Park. There are no services along the scenic Burr Trail Road so be sure to travel with a well-maintained vehicle, water and food supplies, and a full gas tank. A high-clearance, four-wheel-drive vehicle may be necessary for some sections of the Burr Trail Road.