Looking for great fishing in Bryce Canyon Country? You're in luck…we've got some of the best trout fishing in Southern Utah!
Bryce Canyon area stream fishing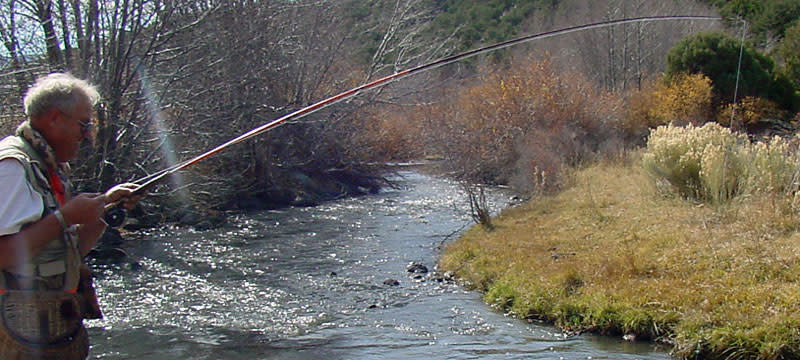 Mammoth Creek is a popular fishing spot near Hatch, about 15 miles south of Panguitch. The stream begins flowing high at Mammoth Mountain and is one of the main tributaries to the Sevier River headwaters. Pretty open meadows surround Mammoth Creek, with a mountain view backdrop for a scenic fishing experience. The fast-moving creek is naturally abundant with wild brown trout, and stocked with rainbow trout and brown trout fingerlings in some areas. Brook and cutthroat trout and whitefish catches are rare but possible. The 23-mile stream begins flowing at 9,680 feet high on Mammoth Mountain, down to 6,900 feet near Hatch. Different areas of the stream offer different types of fishing, and much of Mammoth Creek runs through private lands. Fishing is great for brown trout and some whitefish where Mammoth Creek and Asay Creek converge to form the upper Sevier River, especially from late fall to early spring. The nine-mile stretch from Canal Diversion to Hatch Meadow is known for brown trout up to 19 inches. The three miles from upper Hatch Meadow to Mammoth Spring is stocked with brook trout fingerlings and rainbow trout; the water is too cold for wild brook. The highest elevation section above Mammoth Spring finds abundant brook trout and cutthroat trout at the confluence with Louder Creek.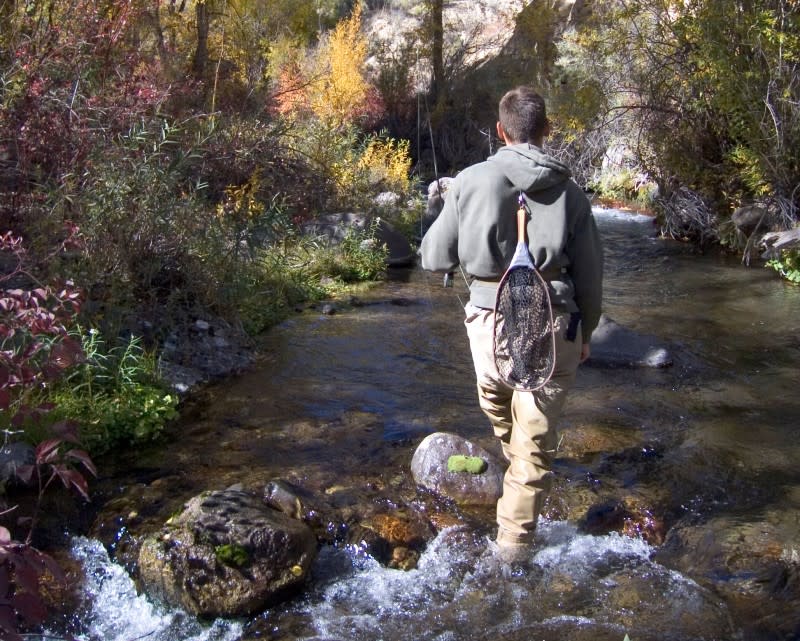 Fishing streams in the Bryce Canyon Country region.
Asay Creek is stocked yearly with fingerling brown trout, and has a natural population of mountain whitefish. Fishing limits here are four trout and 10 whitefish. Some rainbow trout are also found here in this moderately cold, spring-fed river. The Blue Ribbon section runs from Mammoth Creek to the Highway 89 bridge. Asay Creek is easily accessed from Panguitch.
The Escalante River carves its path through Grand Staircase Escalante National Monument. Rainbow and brown trout are abundant in the upper river, and also near the mouths of tributary streams. The river flow varies from slow-moving during dry weather to a roaring river during and after spring run-off and rain. As it flows into the Escalante Canyons, the water temperature warms up, creating ideal fishing conditions for catfish and suckers. Lower Escalante River is about 15 miles east of Escalante.
Antimony Creek has a decent rainbow trout and brown trout population. Fish this small stream in spring right after spring run-off. Antimony Creek is accessible by a dirt road just south of Antimony.
Learn more about fishing in Bryce Canyon Country.