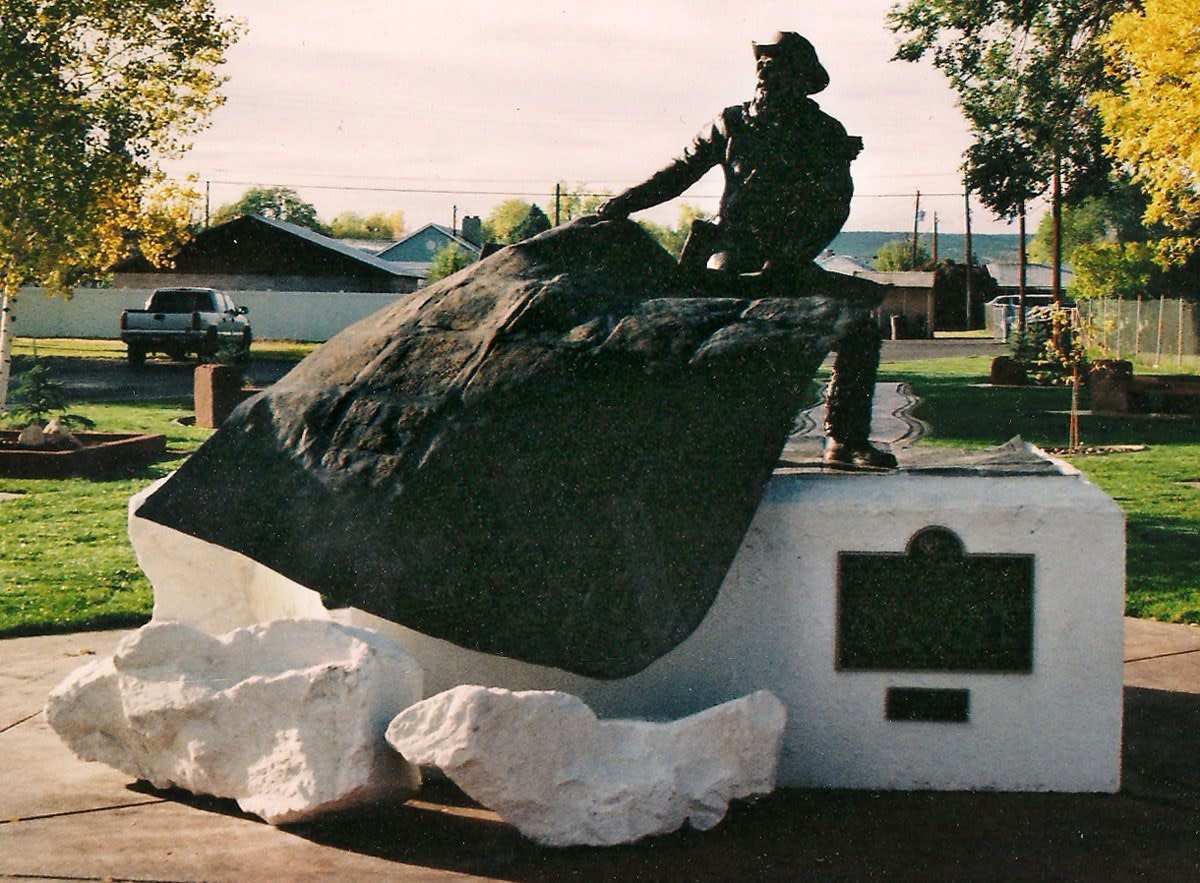 Panguitch is gearing up for its annual Quilt Walk Festival. The festival celebrates the rich pioneer heritage found in this area. The Quilt Walk Story revolves around the initial attempt to settle Panguitch in 1864. As the story goes a group of seven men with a wagon pulled by two oxen set out to get food from Parowan, 40 miles away. In their weakened state, the men struggled with every footstep, sinking to their hips deep in the snow. Eventually they abandoned the wagon and the oxen and continued on foot. As they held a prayer circle kneeling on a quilt, they discovered they did not sink in the snow. Then men completed their journey by laying quilts over the deep snow and walking across them, retrieving their quilts and repeating this process over again. This story became known as the Quilt Walk.
To celebrate this miraculous journey events are held throughout the weekend. New this year will be the Last Supper Quilt exhibit at Panguitch High School; it will be in conjunction with the Quilt Show that will be held June 9-11, from 9 a.m. to 6 p.m. The eventful pioneer home tour will be held on June 10. Each night the Quilt Walk dinner Theater will begin at 7 pm, dinner will be served while you watch a play depicting the entire Quilt Walk story.
People are invited to celebrate, enjoy and visit the new Quilt Walk Park on Center Street across from the social hall! A detailed statue of one heroic man and a quilt stand in the center, while seven benches surround the park with the names of each of the men involved on them. Take time off any of the other events to enjoy this park.
Other events include the heritage fair, historic main street walk, quilting classes, quilt trunk show, chocolate festival, pancake breakfast, tractor pull and quilt walk races. For more information go to www.QuiltWalk.com and join us for this wonderful celebration.