The tiny ranching communities of Cannonville, Henrieville and Tropic make up the area known as Bryce Valley. Surrounding Bryce Canyon National Park, Bryce Valley falls within the borders of both Grand Staircase Escalante National Monument and Dixie National Forest, and is part of the Paria River Valley region.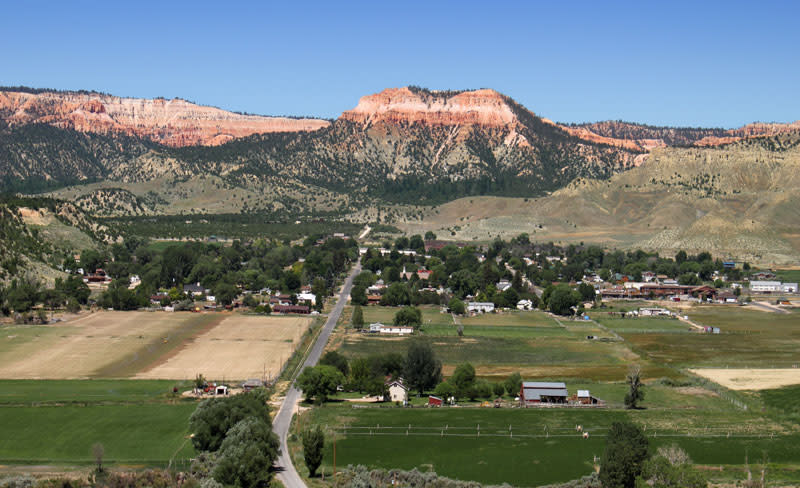 A view of Tropic, Utah with the rim of Bryce Canyon in the background.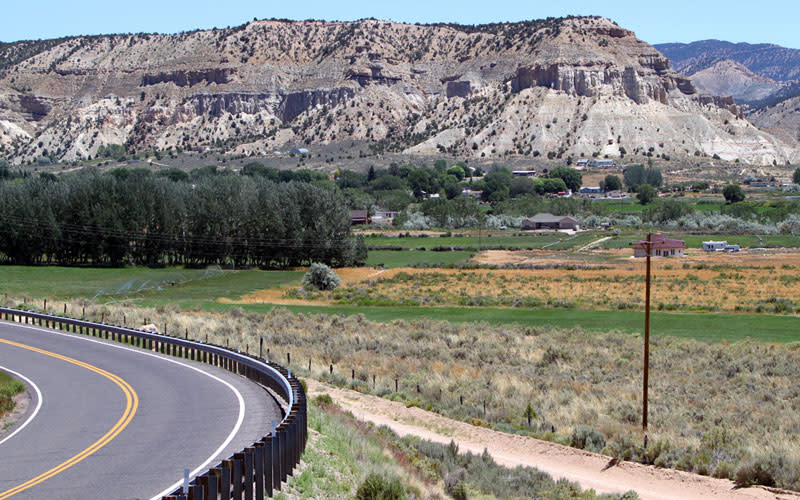 Scenic Byway 12, one of the top 10 scenic highways in America, links Cannonville, Henrieville and Tropic, and leads to a variety of world-class scenery and adventure possibilities. Kodachrome Basin State Park lies just nine miles south of Cannonville via scenic Cottonwood Canyon Road, and Grosvenor Arch is just a few miles farther down the road. Cottonwood Canyon Road continues through the Highway 89, giving easy access to Lake Powell and the Grand Canyon North Rim. Bryce Valley is a great base camp for everything Bryce Canyon Country has to offer including Bryce Canyon, Capitol Reef and Zion national parks; Anasazi Indian Village and Escalante Petrified Forest state parks; Red Canyon; Cottonwood Wash Narrows, Bull Valley Gorge and a multitude of other slot canyons, all within easy driving distance.
A Brief History of Bryce Valley:
Mormon pioneers began settling the Paria Valley in 1874, drawn to the favorable climate and abundance of fertile lands for crops and grazing. The creation of the 10-mile long East Fork Canal, also known as the Tropic Ditch, brought life-sustaining water to Bryce Valley. Cannonville and Henrieville are the two surviving towns of the original Paria Valley settlements. Historic buildings, including a one-room schoolhouse from 1881, still stand in Henrieville. Be sure to visit the cabin of Ebenezer Bryce — Bryce Canyon National Park's namesake — in Tropic.
Learn more about places to stay or things to do while in Bryce Canyon Country.