Bryce Canyon Country is home to some of the most unique rock formations in the United States. The best way to view this red-rock country is to take your time exploring the trails and hikes that reveal the past and present workings of mother nature.
Popular Hikes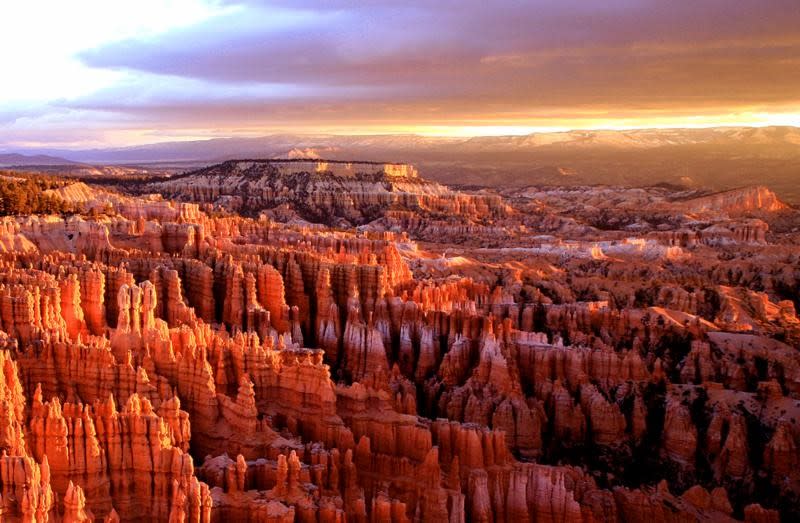 Rim Trail: This easy-going trail hike takes visitors on a 4.7-mile trail through some of the most acclaimed scenic views of Bryce Canyon National Park. Hikers will be guided through the scenic landscapes of Sunset Point, Sunrise Point, Bryce Point and Inspiration Point. Portions of this hike allow easy stroller and wheelchair accessibility on paved walkways.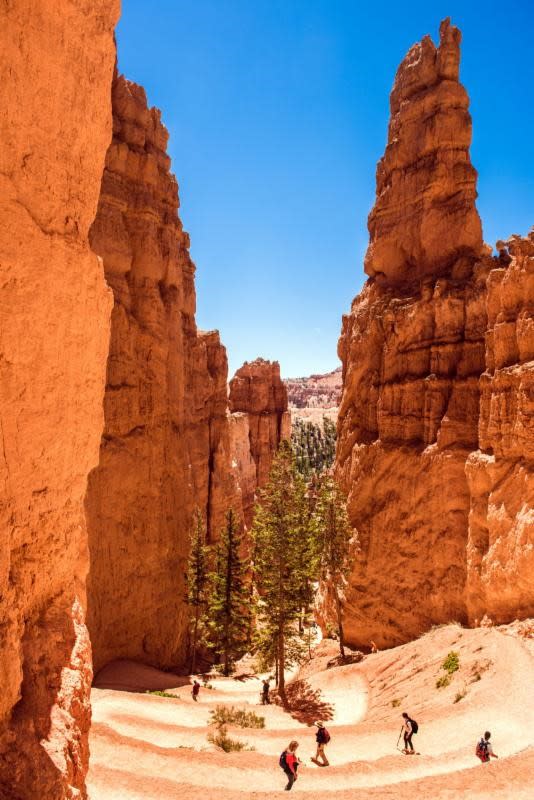 Navajo Loop Trail: This moderately difficult trail located in Bryce Canyon National Park provides access into the Bryce Amphitheater on a breathtaking descent into a village of hoodoos. Keep in mind the uphill return trip! This trail winds through Wall Street, a slot canyon section of narrow hoodoo formations in the middle stage of natural development.
Exploring the Region
There are many hikes outside the gates of Bryce Canyon National Park that provide beautiful scenery and glimpses into the past. Take a trail down the ancient paths of the early Anasazi Native Americans who first traveled through the otherworldly hoodoos and rock formations!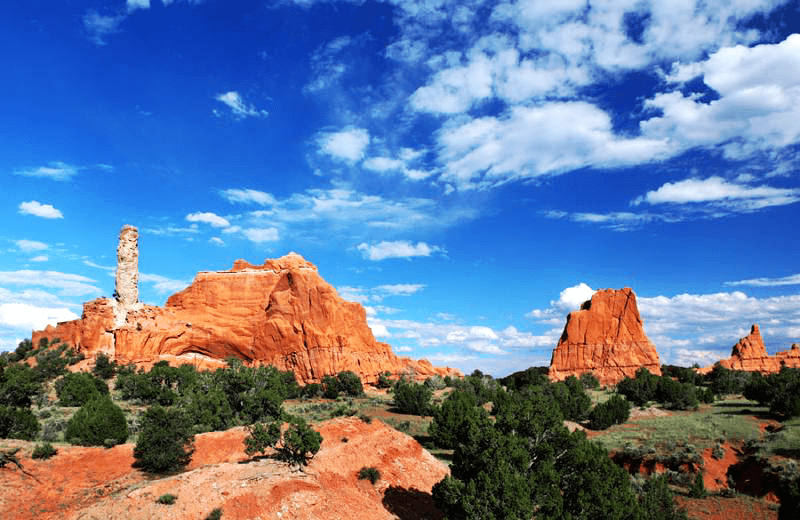 The Grand Parade Trail on the valley floor of Kodachrome Basin is a 1.5-mile hike through two box canyons. With multiple trails, this hike is ideal for those wanting to explore the Kodachrome's red-rock spires as they walk down this ancient trail.
Other hikes around Grand Staircase National Monument are perfect for adventure-seeking families and individuals. Spooky Gulch and Peek-a-boo trails travel into narrow slot canyons where visitors can see how the once-thick stone transforms into delicate hoodoos.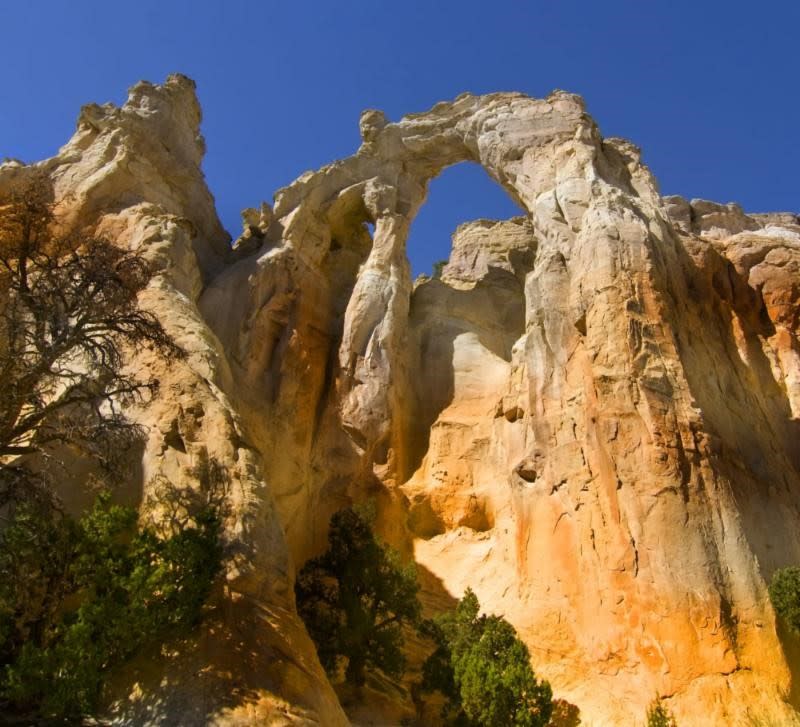 Hiking Tips
Wear shoes that provide adequate hiking support as well as traction.
Bring plenty of water. Hikers should consume 1 quart of water every 2-3 hours. Water jugs and bottles can be bought at local Garfield County stores.
Stay on designated trails. Following park trails provides the best views and keeps visitors safe while on guided paths.
Read about hikes prior to entering trails. Hikers will be more familiar with the trail's difficulty level as well as better appreciate the red-rock scenery.
Check weather conditions. This is especially important when planning hikes through slot canyons, which may become flooded and muddy.