The 2013 Cliff Notes Creative Writing Conference will be held in beautiful Boulder, Utah from Thursday, October 3 to Sunday, October 6. The focus of this year's conference is poetry and food writing. Speakers and mentors include Pulitzer Prize nominee and Utah's first Poet Laureate, David Lee; award-winning poet, published author, and professor, Eleanor Wilner; and Boulder local Dianne Nelson Oberhansly, winner of Utah Arts Council and Flannery O'Connor awards.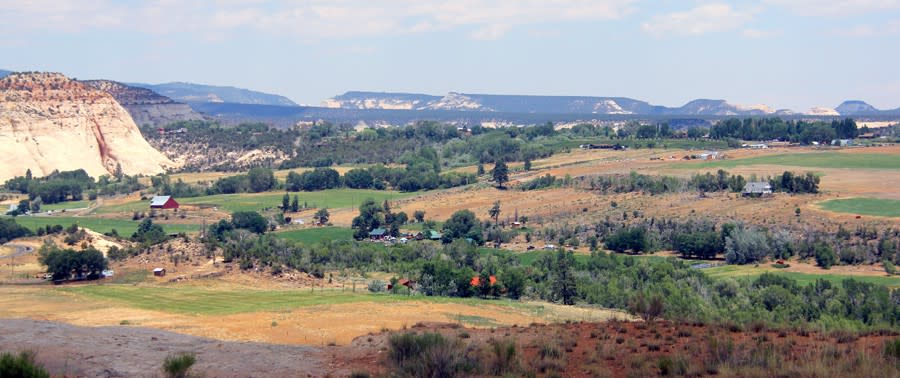 Boulder, Utah -Site of the Writers Conference.
The Cliff Notes writer's conference kicks off on Thursday evening with a reading by Lee at the Kiva Koffeehouse. Friday and Saturday's conference setting is the Boulder Community Center, and features a writer's discussion with Lee, poetry musings with Wilner, and a food writing course with Oberhansly. Participants can attend any or all readings and workshops, with breakfast and lunch available as add-on options.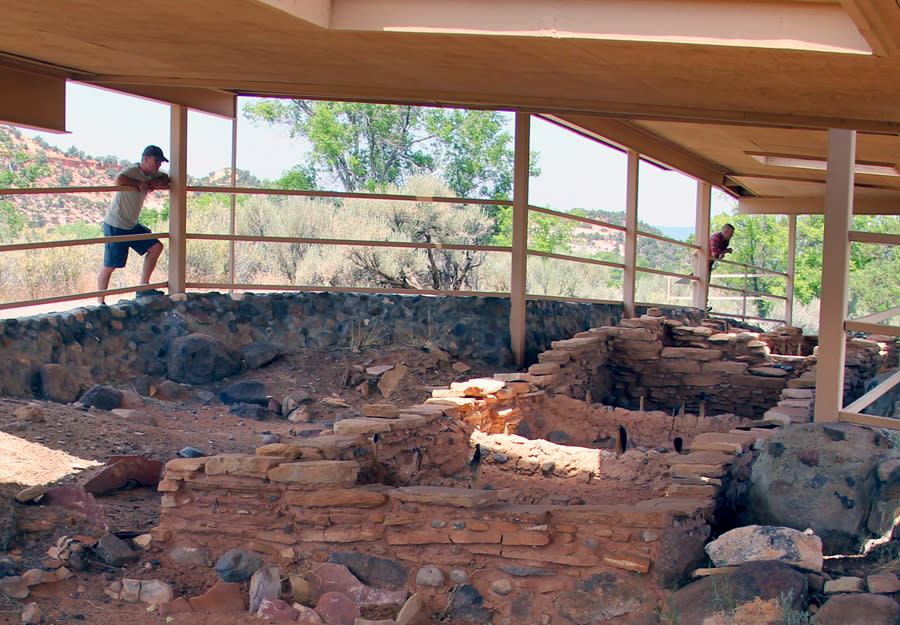 Visitors gaze on the ancient ruins now protected at Anasazi State Park Museum.
Anasazi Indian Museum sets the stage for an Oberhansly reading on Friday evening, and a poetry reading by Wilner on Saturday evening. The writer's conference closes with breakfast and another food writing session at the community center on Sunday morning.
There's no doubt that Boulder's remote and rugged beauty is the perfect place to hone your craft. Located in the heart of Grand Staircase Escalante National Monument, and situated on the southeast slope of the Great Divide, Boulder was once considered the most isolated community in the U.S., and was only accessible by pack mule until 1940. Although today Boulder is easily reached via Scenic Byway 12, it's still home to just 180 permanent residents. Surrounded by pastoral farmlands, twisted canyons, and colorful red rock, Boulder provides a serene and inspirational setting for the Cliff Notes Writing Conference.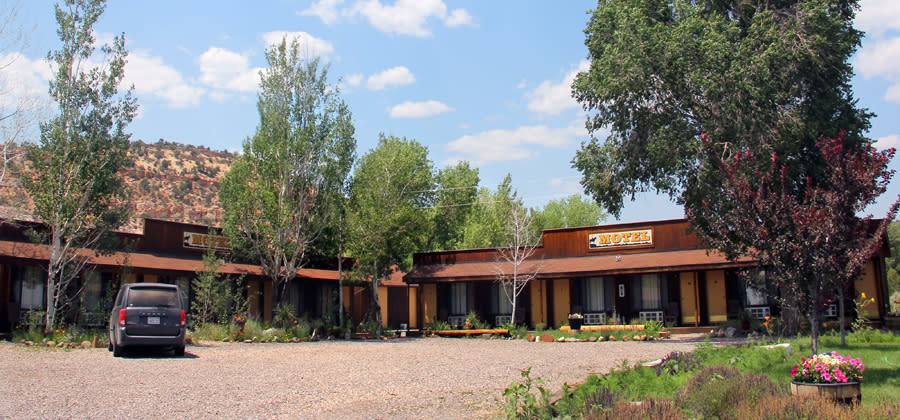 The Motel at Pole's Place is one of the several lodging options available.
Accommodations are available at the Boulder Mountain Lodge, Circle Cliffs Motel, or Pole's Place, as well as at BLM campgrounds at Deer Creek and Calf Creek. Boulder restaurants include the Hell's Backbone Grill, Burr Trail Grill, and Boulder Mesa.
The Cliff Notes Writing Conference is supported by the Boulder Heritage Foundation, Boulder Arts Council, Garfield County Travel Council, National Endowments for the Arts, Utah Arts and Museums, Utah Humanities Council Book Festival, and Pole's Place. For a full schedule of events, complete mentor bios, conference costs, and lodging contact information - visit this link.
For more information on Boulder, Utah - visit this link.