ATV Riding in Bryce Canyon Country
There are miles and miles of ATV trails throughout Bryce Canyon Country, running through Dixie National Forest and within Grand Staircase-Escalante National Monument, over impressive terrain with incredible views. Here are three in the Panguitch area to get you started: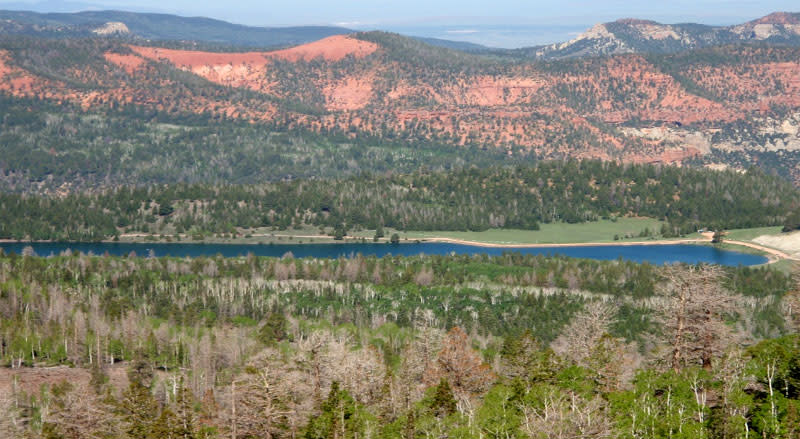 Yankee Meadows Reservoir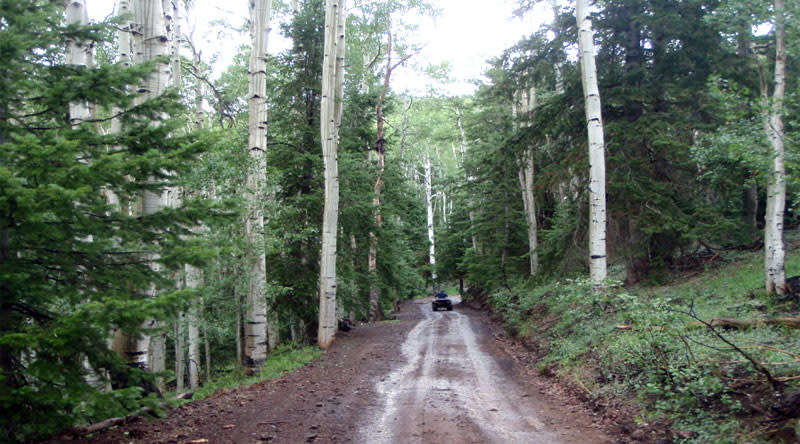 Bull Rush Loop
Overview: Bull Rush Loop takes you on an incredibly scenic ride through thick forests and over sagebrush hills. This challenging trail features very narrow stretches and a rocky vertical descent into a dry wash. Bull Rush Peak tops out at 6,380 feet.
Trail details: Bull Rush Loop a 36-mile advanced trail. Give yourself 4.5 hours for this ATV trail ride, including lunch and sightseeing. Bull Rush Loop can be reached from downtown Panguitch. Head north on River Lane to Sandford Creek Roead, then north through Smith Canyon until you reach Bull Rush Loop. Bull Rush Loop is restricted to vehicles 50 inches and under.  Learn more about Bull Rush Loop.
Casto Canyon / Limekiln Loop
Overview: Enjoy a full day of scenic ATV riding along the 90-mile Casto Canyon / Limekiln Loop. The loop begins and ends in Panguitch, winding through Casto Canyon and intersecting with the Fremont Trail at Circleville (roughly the halfway point). Circleville is a great place to stop for lunch; we recommend the Butch Cassidy Restaurant. There are amazing mountain views and red rock formations in Casto Canyon are comparable to Bryce Canyon National Park. The forest changes from pinyon pine and juniper to Ponderosa pine, Douglas fir and aspen as you climb elevation. This is a great trail for wildlife viewing. The return section of the loop trail winds through Dog Valley, then crosses Highway 89. Follow Sandford Creek back to Panguitch.
Trail details:
Casto Canyon/Limekiln Loop is a long, intermediate-level trail. The 90-mile trail loops from Panguitch to Circleville and back to Panguitch. Circleville is about halfway, so it' a good idea to carry extra fuel. This is a shared ATV/UTV trail, generally wide and flat gravel. Conditions vary according to weather and season. The Casto Canyon section is open to ATVs 50 inches or less. Learn more about Casto Canyon/Limekiln Loop.
Please remember that riding on public lands is a privilege!