Boulder Mountain is a destination all in itself, with endless opportunities for outdoor adventure and recreation. With more than 50,000 acres of forest on the Aquarius Plateau, Boulder Mountain is the highest timbered plateau in North America. Blue Bell Knoll — called Boulder Top by locals — peaks at 11,313 feet. As you can imagine, the views are spectacular in every direction, with Capitol Reef National Park to the east, Box Death Hollow Wilderness Area and the Escalante River to the south, to name a few scenic highlights.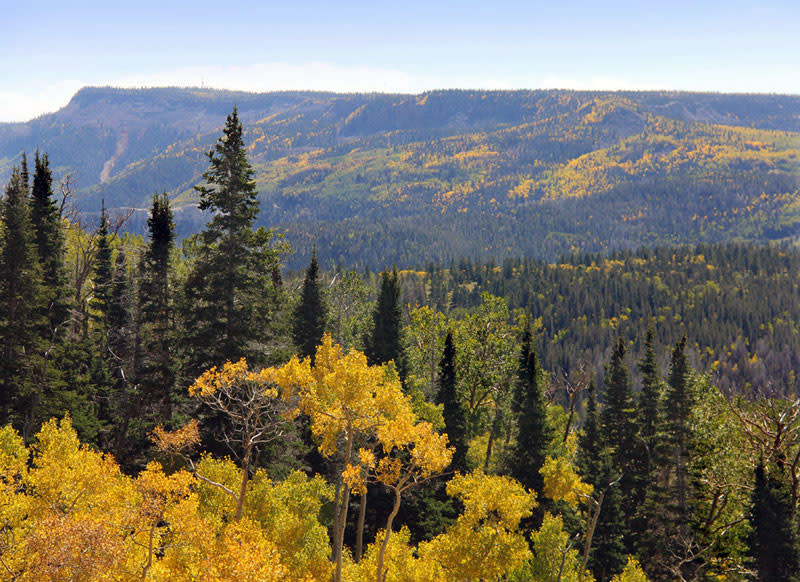 Boulder Mountain in the fall season.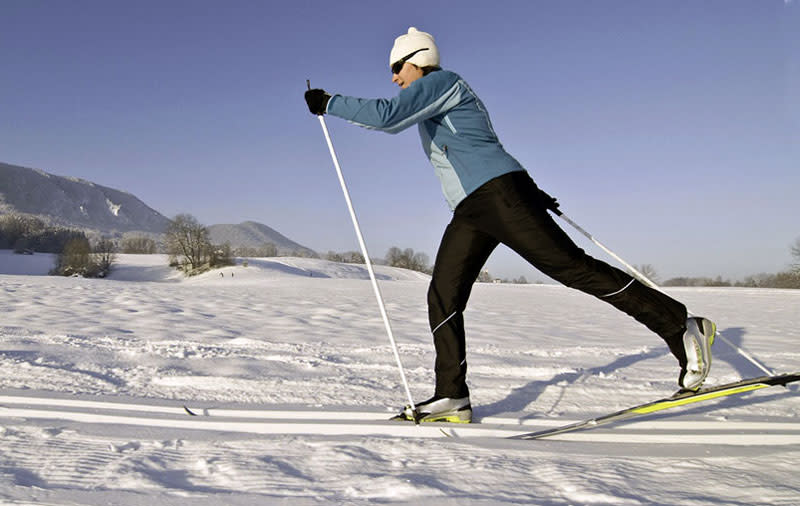 Explore the Backcountry
Backcountry hiking trips lead through spectacular scenery. Posey Lake and Hell's Backbone are two of the most popular backcountry trails on Boulder Mountain. Keep in mind that many of Boulder Mountain's high-elevation backcountry roads may be closed due to snow from November through April, and sometimes into June. Local guides and outfitters can assist with backcountry hiking and horseback riding trips. Don't forget your camera as you explore this picture-perfect region!
Fishing one of the many high lakes on Utah's Boulder Mountain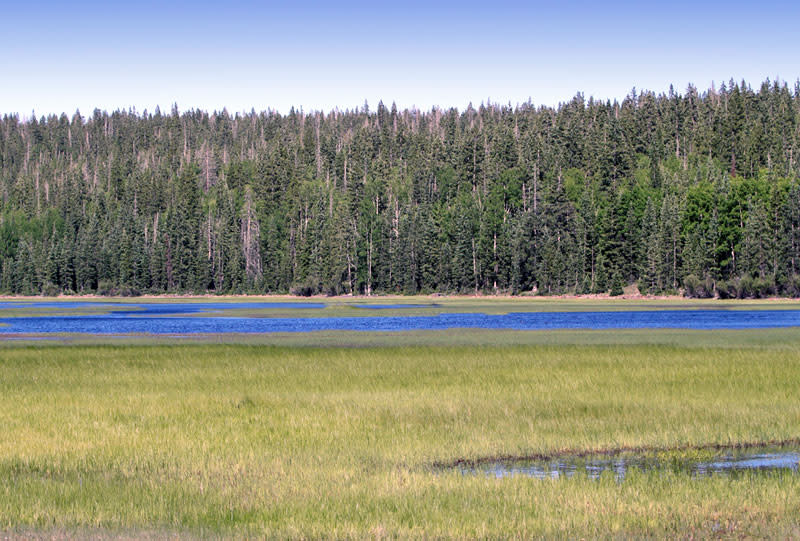 Stay Local
Camping is popular and plentiful on Boulder Mountain, but if spending the night under the stars isn't your thing or if you want to be more centrally located within Bryce Canyon Country, you're in luck. Located northwest of Boulder and Escalante, Boulder Mountain is easily accessible from Scenic Byway 12, making it convenient from any of Bryce Canyon Country's lodging towns. Boulder and Escalante, conveniently located right along Scenic Byway 12, offer excellent lodging, dining and services, as well as easy access to Boulder Mountain.
Read more about Boulder Mountain here.