Bryce Canyon's spectacular red rock landscape beckons visitors from around the world. In fact, Bryce Canyon National Park and Grand Staircase Escalante National Monument, and Capitol Reef National Park are located right here in Bryce Canyon Country, and were recently listed among the top ten attractions in Utah.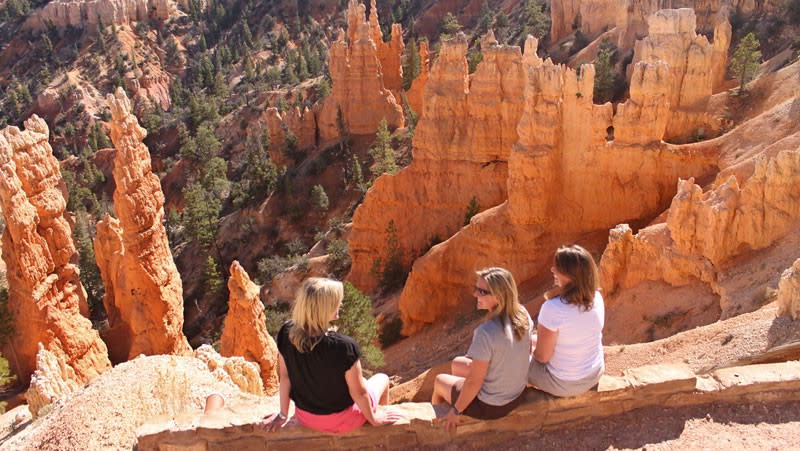 Three women relax on the rim, taking in the views at Bryce Canyon.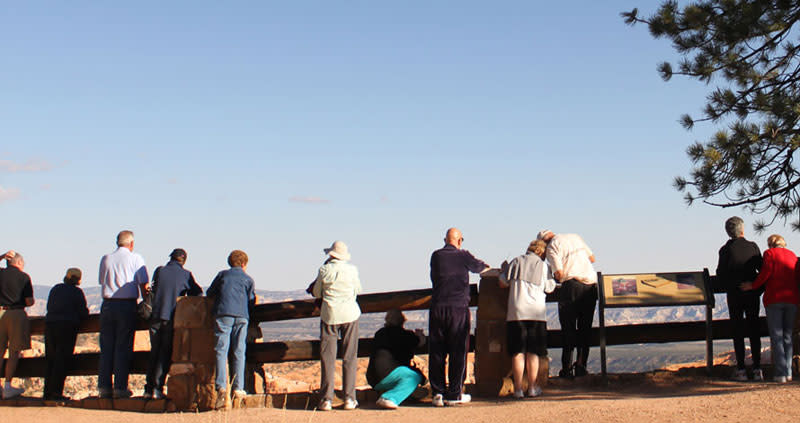 U.S. visitors make up the other 60% of visitors to Bryce Canyon National Park, with the majority coming from Utah and California, followed by Idaho, Washington, Colorado, Nevada and Arizona. More than half of all visitors, both domestic and international, come to Bryce Canyon during the peak tourism months of June through September. Utah locals and visitors from surrounding states find that October through May is a fantastic time to enjoy the park, and well worth the drive.
At 35,000 acres, Bryce Canyon is Utah's smallest national park, but the second busiest. Visitation has grown steadily in recent years, reaching a record 1.7 million visitors in 2011 — an increase of more than 35% compared to the number of visitors a decade ago who came for Utah's 2002 Winter Olympic Games! According to the Utah Department of Workforce Services, Garfield County employs an astounding 41.9% of Utah's tourism workforce, so the recent growth in tourism has supported and strengthened the economy here in Bryce Canyon Country's rural communities. Studies show that the majority of visitors to Bryce Canyon National Park stayed inside the park or in the local area for at least one night.
We say take your time — there's so much to see and do in Bryce Canyon Country!