Bryce Canyon Country's unique and varied landscape is home to a diverse animal population—and viewing these wild animals in their natural habitat can be a once-in-a-lifetime opportunity. Bryce Canyon Country's cliffs and canyons, gorges and high mountain plateaus, alpine juniper and pinyon forests, sagebrush, and infamous red rock hoodoos all cater to a varied wildlife population that you won't find in exact replica anywhere else.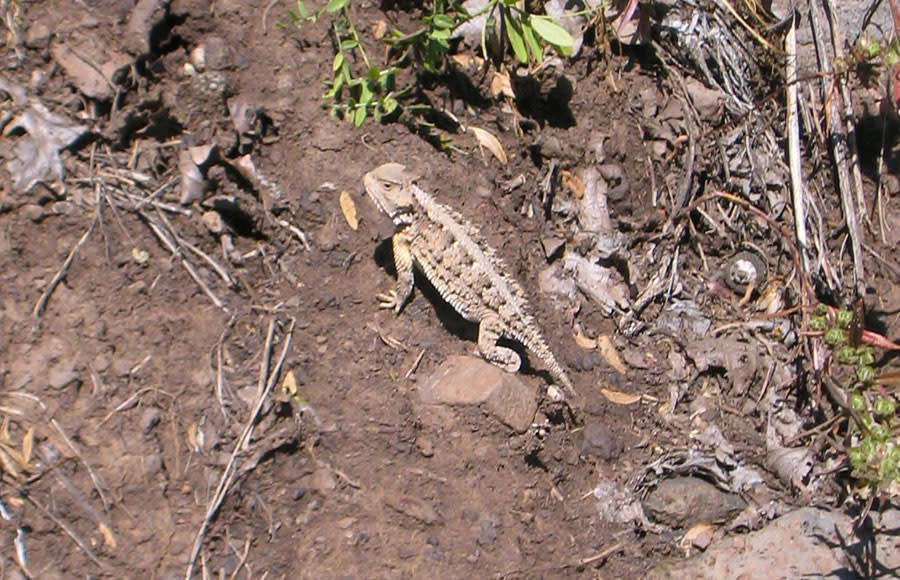 Horny toads are quite common in the region surrounding Bryce Canyon.
Some of the unique wildlife you'll find in Bryce Canyon Country are Rocky Mountain elk, mule deer, pronghorn, the Utah prairie dog, North American porcupine, Uintah chipmunk, Green Basin rattlesnake, common sage lizard and short-horned lizard. Bryce Canyon National Park alone has 59 mammal, 210 bird, and at least 15 reptile and amphibian species living in the park and the surrounding five-mile radius. But boundaries are a human concept, so keep a sharp eye as you travel as Bryce Canyon Country's creatures often migrate in search of food, shelter, and climate.
Bryce Canyon National Park has three wildlife species listed under the Endangered Species Act: the Utah Prairie Dog, California Condor, and the Southwestern Willow Flycatcher. It is illegal to take, capture, kill, or otherwise harm these endangered species or their habitat.

Pronghorn antelope roam the upper plains of Bryce Canyon Country.
Of  Bryce Canyon Country's big mammals, pronghorn—often called antelope—can often be seen traveling in herds and grazing along meadows. Like all wildlife, these skittish and regal-looking beauties are best viewed from a safe distance. The pronghorn's natural predator is the cougar—rarely seen, but one of Bryce Canyon Country's unique residents. The North American Porcupine and the endangered Utah Prairie Dog are some of Bryce Canyon Country's smaller mammal residents.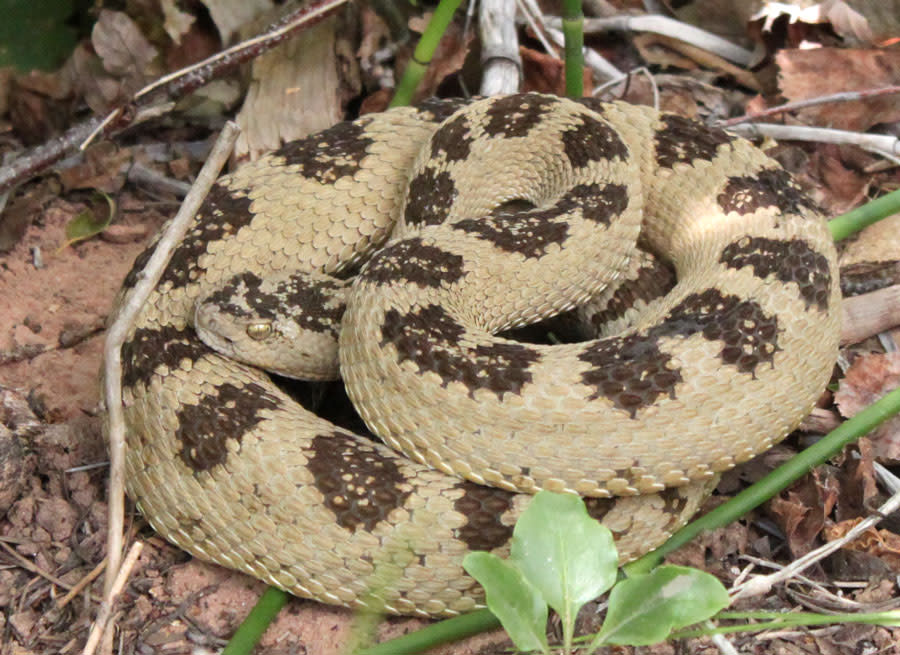 A rattlesnake coils in the debris of the forest floor.
Unique slithery creatures include the Great Basin rattlesnake, short horned lizard (aka the horny toad), and tiger salamander. When hiking, stay on trails and watch your step for lizards and snakes.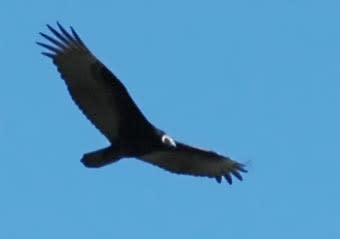 Vulture roam the skies of Bryce Canyon.
Bird species observed in Bryce Canyon National Park and the surrounding area include the Red-tailed Hawk, American Coot, white-throated Swift, Black-chinned hummingbird, Mountain Chickadee, Western and Mountain bluebirds, Red-winged blackbird, and Yellow-rumped Warbler. But many park visitors are on the lookout for the big birds, and while they're harder to spot you may catch a glimpse of the endangered California Condor during spring, summer and fall, and the occasional bald eagle in the winter. Turkey vultures, osprey and other hawks, Golden Eagle and Peregrine Falcon are harder to spot, but are present in the park for most of the year.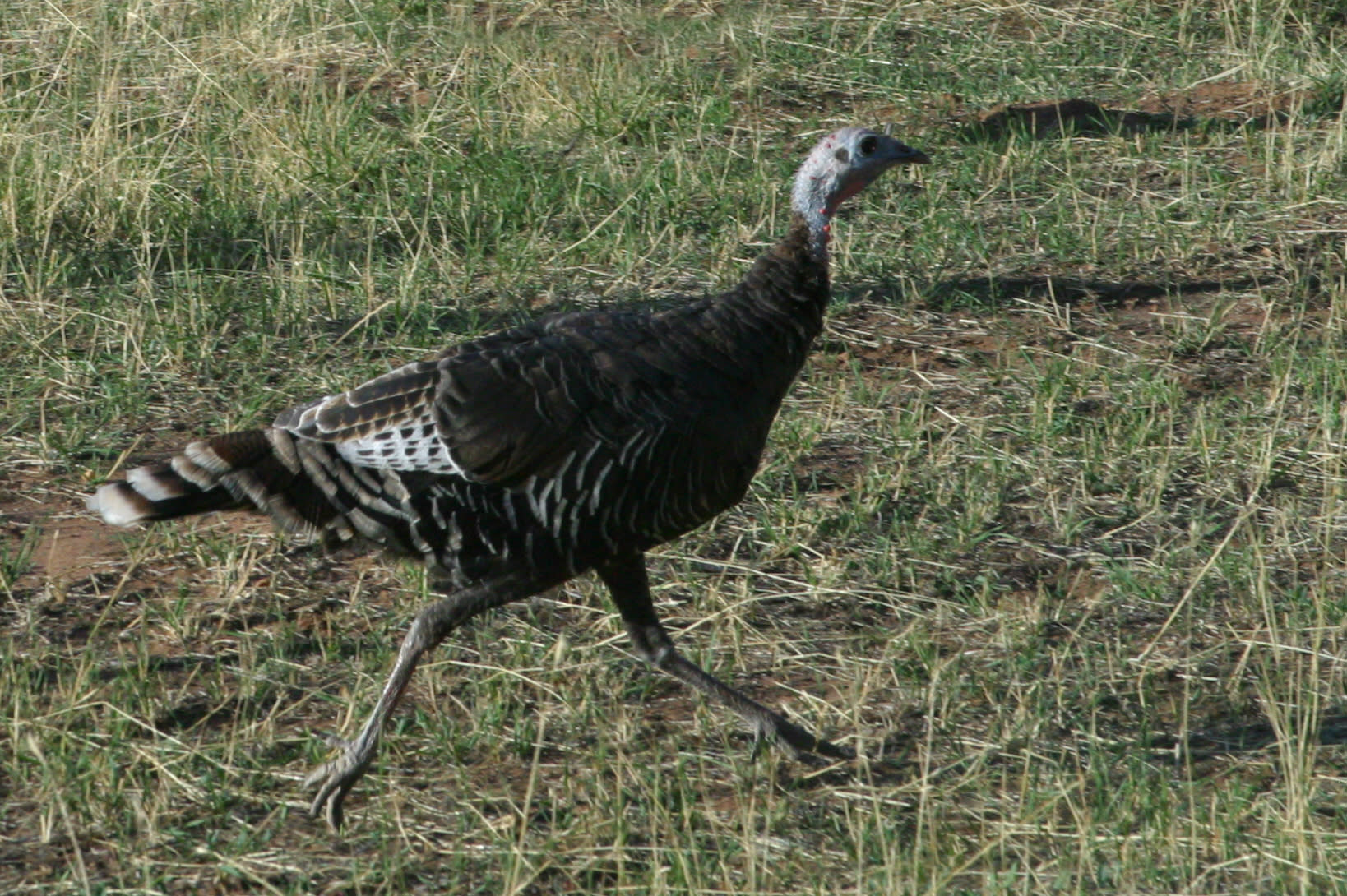 Wild Turkeys have strong populations in southwestern Utah
The best way to view wildlife is from a safe distance. Use binoculars for viewing and telephoto lenses for photographing. Remember to treat Bryce Canyon Country's wildlife with reverence—they are wild animals, no matter how tame they appear. Even humans with the best intentions can have a detrimental effect on their ecosystem, habits and digestive systems. Feeding wildlife also teaches the animals to venture too close to roads and parking lots, where they can be injured or killed. Feeding wild animals can also cause human harm, either by disease or attack. Even normally docile animals can become aggressive if they expect food and don't receive it, so keep a safe distance and keep your food—and your best intentions—to yourself.   Read more about wildlife here.