Bryce Canyon's Native American history is as colorful and intriguing as the pinnacles and hoodoos that create the dramatic landscape. From Paleo-Indians to Ancestral Puebloans (Anasazi) and Fremont Peoples, to the Paiute Indians, there have been known human inhabitants the Bryce Canyon region for at least 10,000 years.

These pictographs are considered by some to have been created within the last 100 - 200 years. Much of the rock art in this region is 600 - 2000+ years old.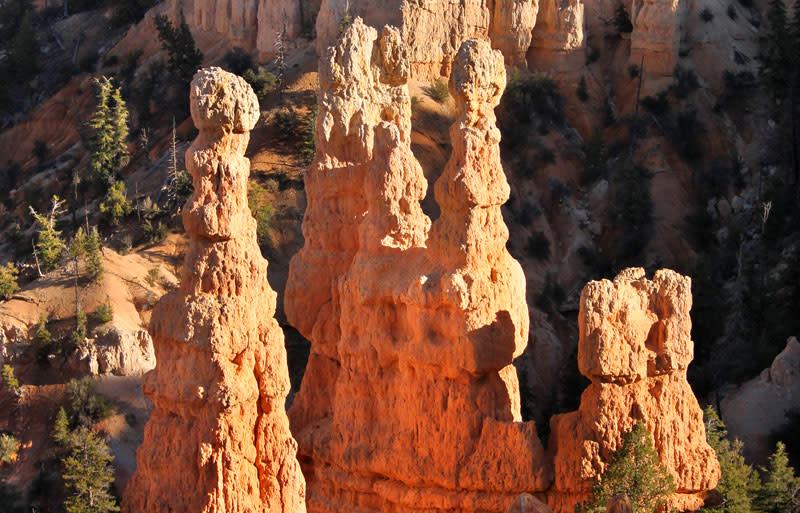 Paiute lore reveals the belief that the enigmatic red rock hoodoos that distinguish Bryce Canyon were "Evil Legend People" (To-when-an-ung-wa) who were turned to stone by the all-powerful Coyote spirit.  The Paiute called these mysterious rock formations Anka-ku-was-a-wits, meaning the "red painted faces."
Indian Dick, a Paiute elder living on the Kaibab Reservation, told the Bryce Canyon hoodoo legend to a park ranger in 1936:
"Before there were any Indians, the Legend People, To-when-an-ung-wa, lived in that place. There were many of them. They were of many kinds--birds, animals, lizards and such things, but they looked like people. They were not people. They had power to make themselves look that way. For some reason the Legend People in that place were bad; they did something that was not good, perhaps a fight, perhaps some stole something…the tale is not clear at this point. Because they were bad, Coyote turned them all into rocks. You can see them in that place now all turned into rocks; some standing in rows, some sitting down, some holding onto others. You can see their faces, with paint on them just as they were before they became rocks. The name of that place is Angka-ku-wass-a-wits (red painted faces). This is the story the people tell."
Indian Dick's nephew, Indian Johnnie, translated Angka-ku-wass-a-wits to mean red painted faces. An excerpt of the legend is currently on display in the Bryce Canyon National Park visitor center.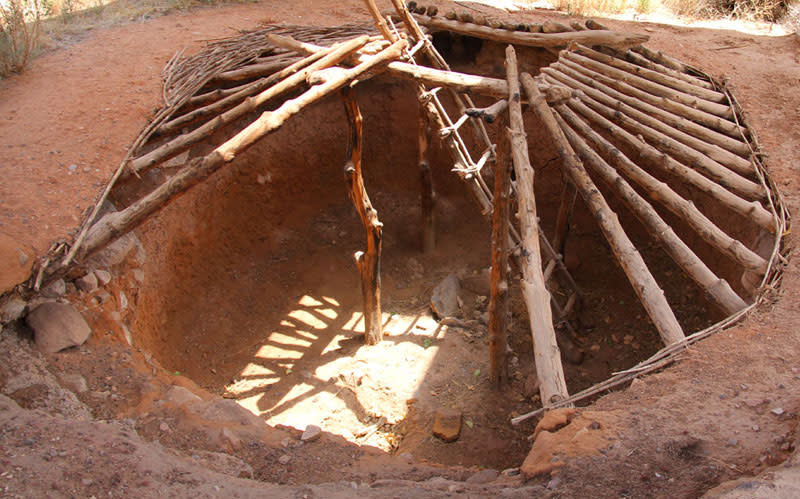 An ancient Anasazi pit house located at Anasazi State Park Museum in Boulder, Utah.
 Learn more...