Twelve miles outside of Bryce Canyon National Park on Scenic Byway 12, Red Canyon beckons with a similar red rock landscape. Like Bryce Canyon, Red Canyon's hoodoos were sculpted from Claron limestone over eons from wind and water erosion.  Red Canyon is part of the Dixie National Forest, and follows Scenic Byway 12 for about four miles.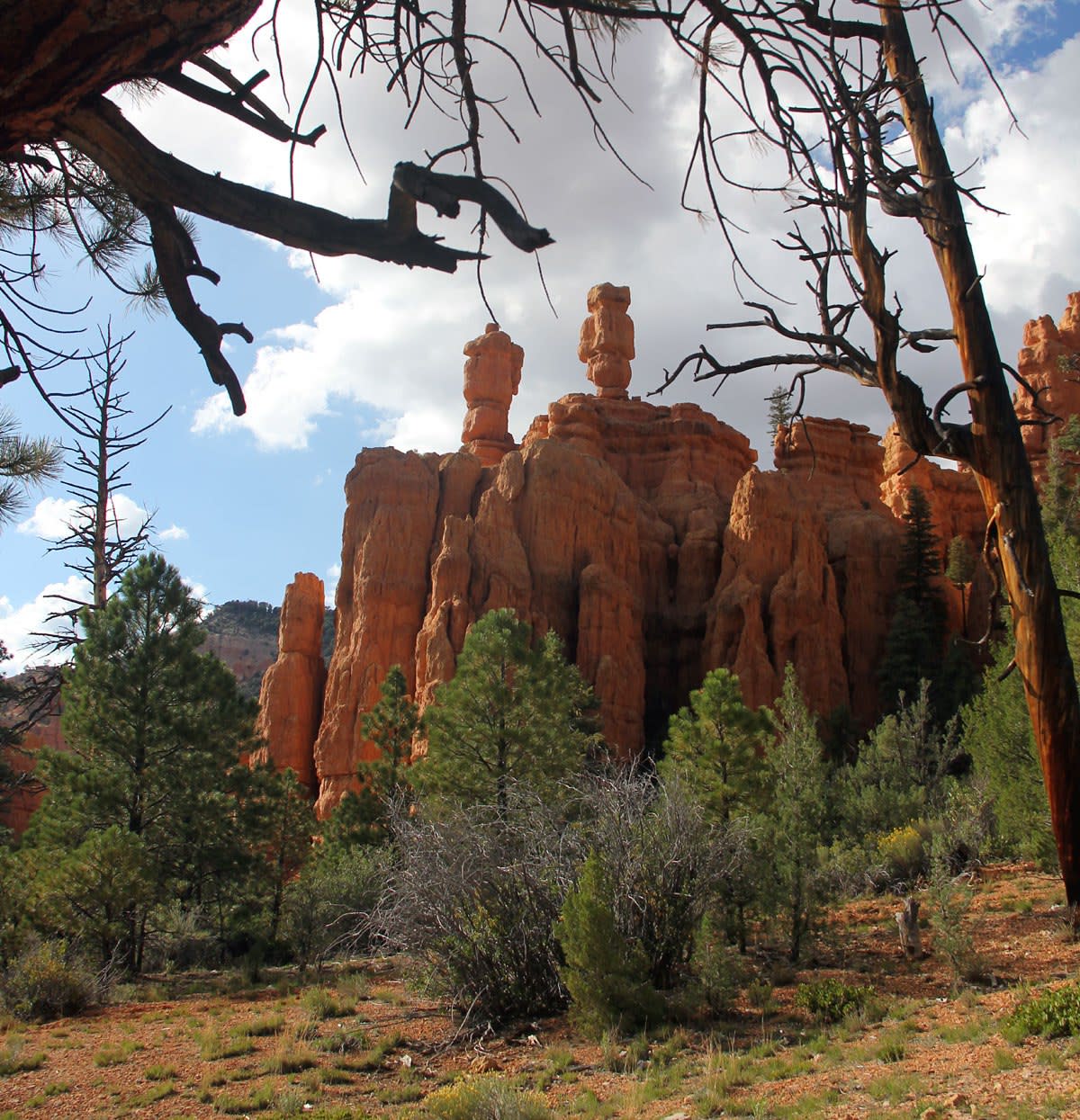 Red Canyon looks much like Bryce Canyon, but is accessible from Scenic Byway 12.
The hoodoos can be explored with short hikes along many of the trails that run throughout the canyon, or along the paved, five-mile Red Canyon Bike Path.  This popular bike trail winds through the ponderosa forest to the Paunsagunt Plateau, leading to access points for the Grand View Trail and the 7.9-mile Thunder Mountain Trail.  The paved trail is also popular for cross-country skiing, snowshoeing, and sledding.  Other trails in Red Canyon include Losee Canyon for hiking and mountain biking, the 0.7-mile Arches foot trail, and the Casto Canyon ATV Trail.
Start your visit at the Red Canyon Visitor Center, run by the U.S. Forest Service, for information about local trails, camping and sightseeing.  The visitor center is located about four miles from the intersection of Scenic Byway 12 and Highway 89, and offers interpretive information, a picnic area, restrooms, drinking water, and a campground across the way.  The visitor center is open from Memorial Day to Labor Day.  Learn more...