The OHV trail from Poison Spring to Dirty Devil River crosses through one of the most remote canyons in the southern Utah, and in the U.S. This extremely challenging 16-mile trail (each way) is restricted to off-road vehicles only. Plan at least five to six hours round trip. The staging area is just off Highway 95, south of Hanksville. Poison Spring Canyon is probably best known as a gateway for cattle rustlers and outlaws who hid out in Robbers' Roost in the late 1800s.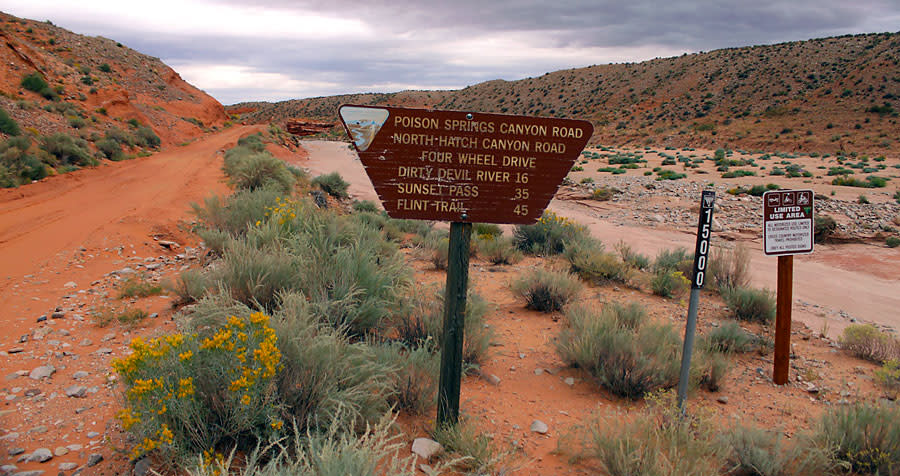 The entrance to the Poison Spring road that leads to the Dirty Devil River.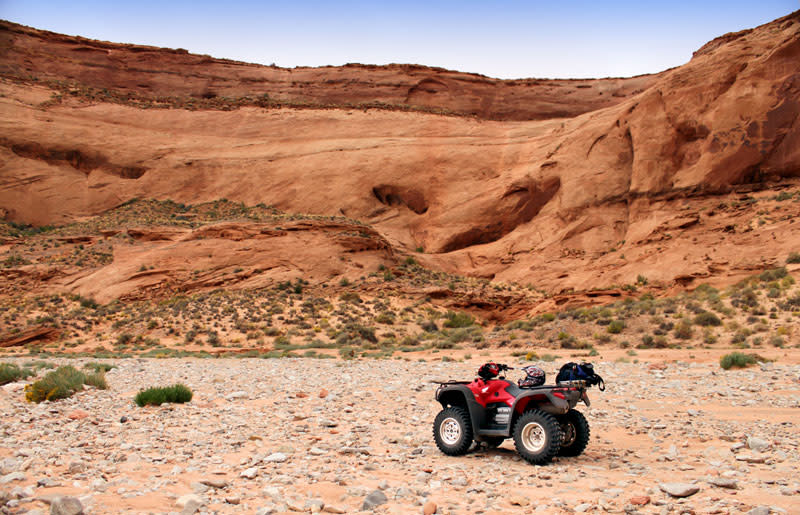 Primitive and unmaintained, Poison Spring challenges even the most experienced OHV riders. The backcountry trail starts out on red sand with some loose rock, immediately surrounded by stunning red rock scenery. Lined by canyon walls, desert trees and brush, this rough riding trail traverses narrow passages and multiple wash crossings and the elevation changes between 3,800 to 5,900 feet. This Bryce Canyon Country OHV trail rivals anything Moab has to offer, without the crowds.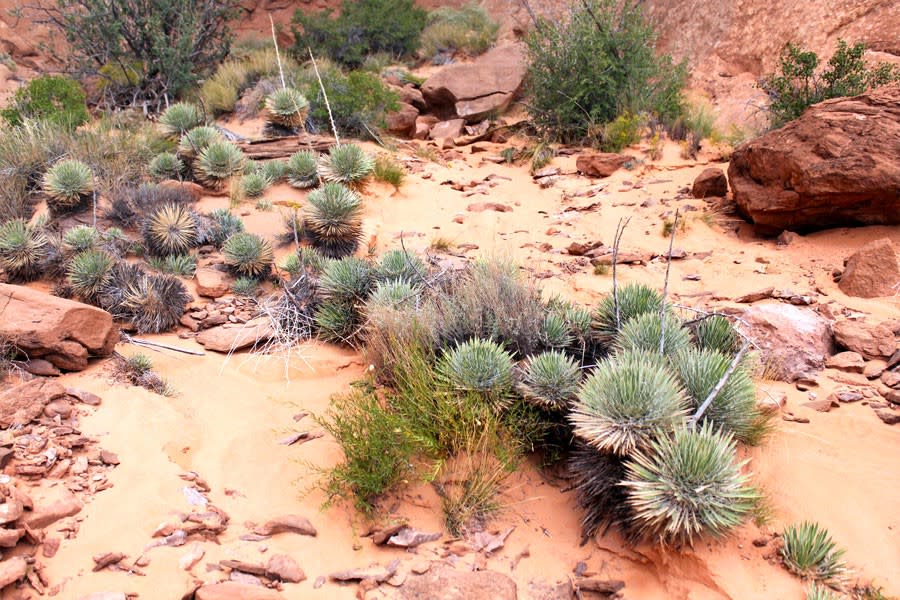 Desert plants are unique and plentiful along this wild back-country trail.
Poison Spring is one thrill ride that requires you to be prepared for anything! Come equipped with food, water, clothing and even shelter, as it could be a while before help arrives if you get stranded due to mechanical issues. Watch out for weather, too, as the trail can get super muddy during wet conditions (snow run off, rain, ice, etc.). Fording the Dirty Devil River is up to you—it's possible to continue on for close to 100 miles past the river, if you want to. Just be sure to load up with extra gas, food and gear because you won't find any out here.   The entrance to Poison Spring is approximately 40 miles north of Bullfrog Marina (Lake Powell) on the east side of SR 95.  (see Google Map)