Welcome to Devils Garden, a natural playground located in Grand Staircase Escalante National Monument about 17 miles southeast of Escalante. This surreal high desert landscape is accented by natural sandstone arches, hoodoos and monoliths colorfully sculpted over 170 million years by wind, ice, and thermal erosion. Distinct layers of red and white sandstone, blended with erosion-resistant caprock, create some of the area's most notable rock formations such as Metate Arch, Mano Arch, Gnome Rock, the Marching Trolls, and the Four Wise Men.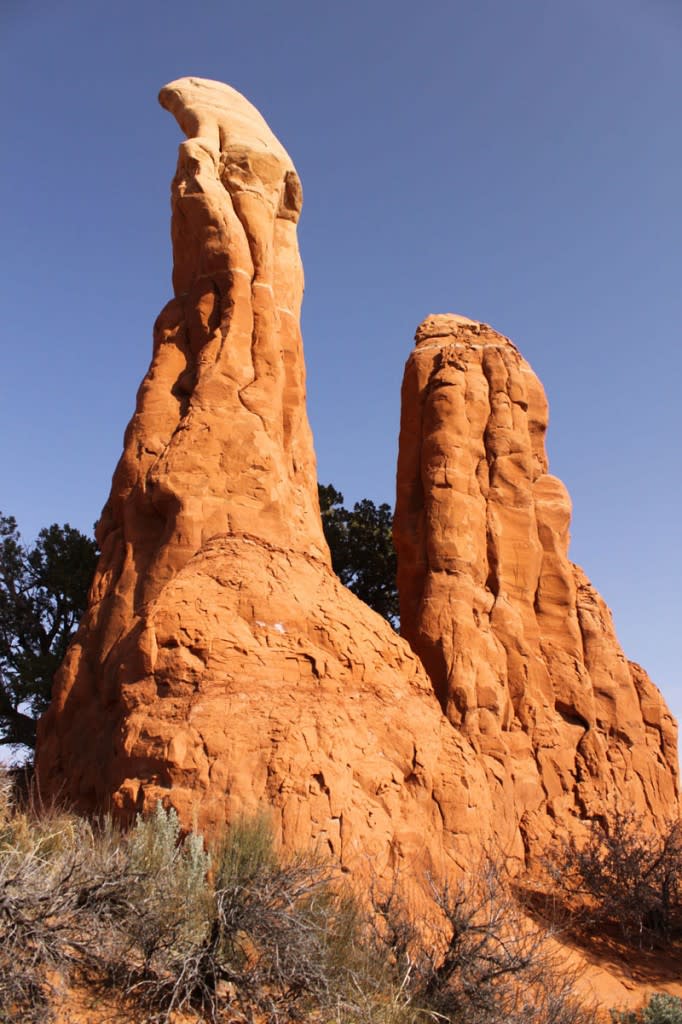 Devils Garden formation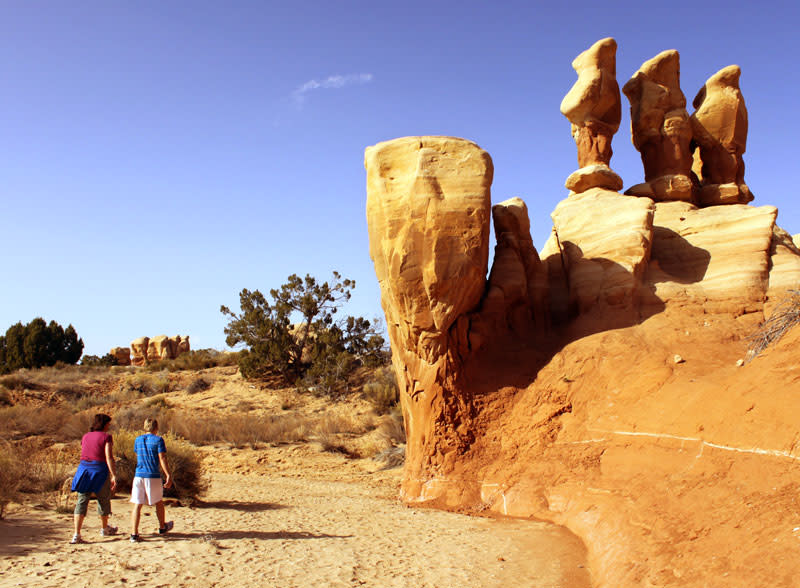 Begin at the parking area located along Hole in the Rock Road. Devils Garden is located at 5,290 feet elevation, and there's only minimal elevation gain as you hike around and explore. Metate Arch is located near the center of Devils Garden, and most of the notable sandstone hoodoos are clustered nearby, so it's actually fairly easy to explore, and great for families. Give yourself about 30 minutes to an hour to enjoy this one-square-mile natural playground. There are also BBQs and picnic tables so you can bask in the wonder of the natural rock formations.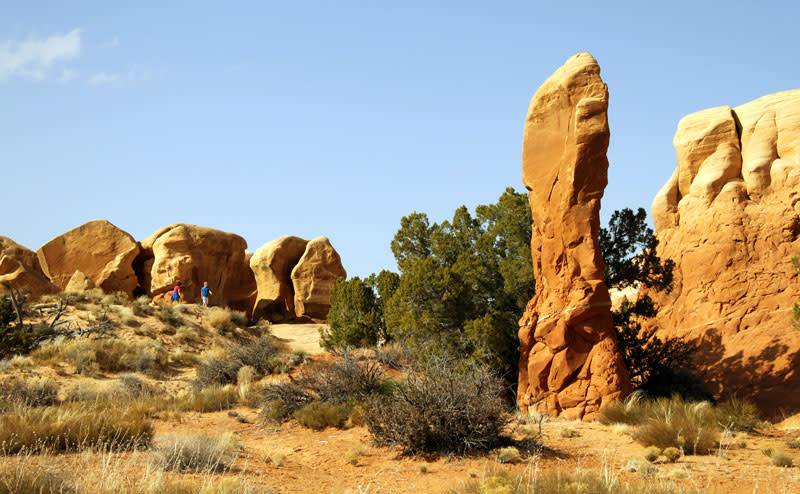 There are many areas within Devils Garden waiting to be discovered.
To reach Devils Garden, head east on Scenic Byway 12 from Escalante for about five miles, then head south on the unpaved Hole in the Rock Road. There's a sign at the turn-off for Devils Garden, which is about 1.5 miles to the parking area. Devils Garden is administered by the Bureau of Land Management (BLM), and is surrounded by the Straight Cliffs of the Kaiparowits Platea to the west, the Escalante River to the east, and Dixie National Forest to the north.
Learn more about the Grand Staircase.