SR-12 CORRIDOR PROJECT UPDATE
September 25, 2020
The Utah Department of Transportation (UDOT) started construction on a 1.25 mile section of State Route 12 (S.R. 12) near Bryce Canyon National Park. The project will enhance safety of the corridor by adding a westbound climbing lane, rehabilitating the pavement, increasing the amount of guardrail, and widening shoulders to increase the distance between bicyclists and drivers.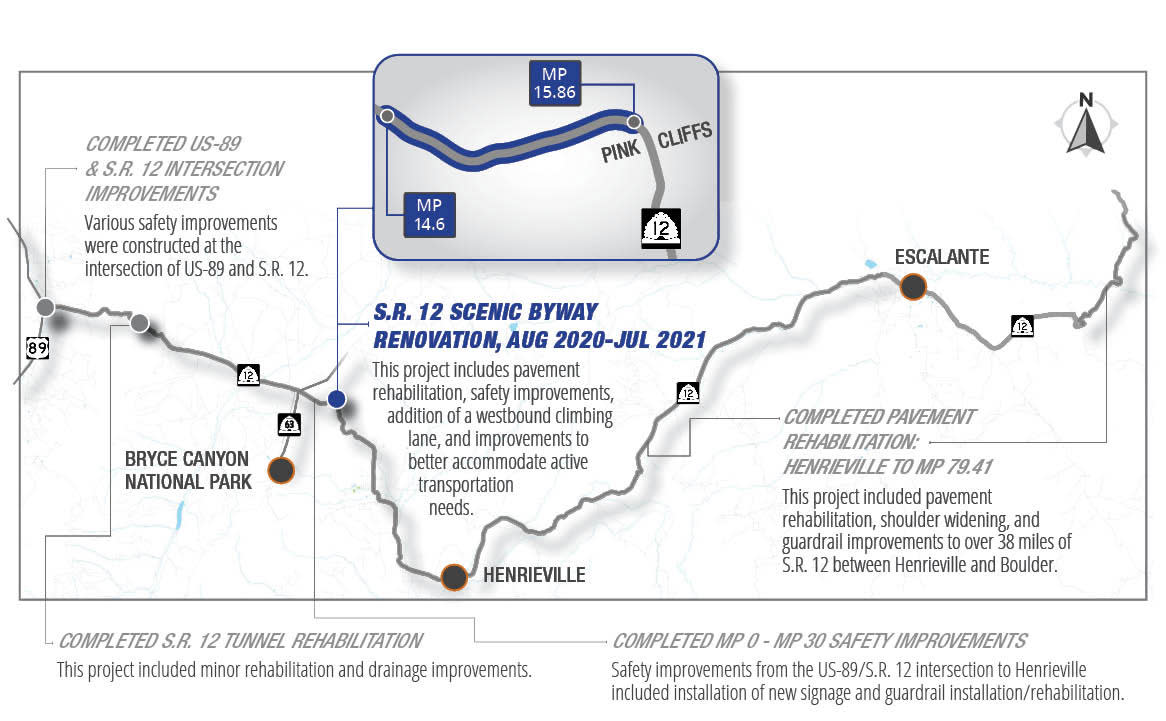 IMPACTS
During construction, motorists should plan for single lane closures with alternating traffic and delays of up to 15 minutes during daylight hours (8 a.m. - 7 p.m.) Monday through Thursday. Friday and night work will be as needed. In addition, residents and businesses can expect increased noise, dust and vibration during construction.
SCHEDULE
Crews will be working Monday through Thursday 7 a.m. - 7 p.m. Friday and night work will be as needed. There will be no weekend work as part of the project. The project will be completed in July 2021.
SAFETY
Drivers should use caution, follow the posted speed limit, and obey traffic rules when traveling through the project area.
---