When the leaves start to fall, who can resist driving around to admire nature's beautiful seasonal shift? The perfect way to view the gorgeous colors of autumn is a sight-seeing drive that will take you past breathtaking vistas and fascinating historical sites.
Cowboy's Breakfast and Outlaw's Home
Let's begin this journey in good old Panguitch. If you're looking for a bite to eat before you set off, you can go for a traditional cowboy breakfast at Cowboy's Smokehouse.
Now that you're ready to get started, continue along Highway 89 — Utah's Heritage Highway. Once you pass Airport Road, you can see the twisting Sevier River on your right. As quickly as it appeared, it will seem to fade into the distance again before it pops back into view. In the blink of an eye you'll pass through the town of Spry. Until we reach our first stop, take this opportunity to admire the trees and the fall colors along the road and up in the nearby mountain.
Before you reach Circleville, don't miss the opportunity to visit the childhood home of Robert Leroy Parker, better known as Butch Cassidy! At this restored cabin, you can learn more about this infamous outlaw's upbringing. Robert began life as the oldest of 13 children to a poor family. As a teenager, he set out on his own where he eventually fell in with less-than-ethical friends and employers. Before long he teamed up with Henry Longabough, the Sundance Kid, and they formed a train-robbing gang known as the Wild Bunch. There's much more to Butch's story, but the best place to start is at the beginning, here in his childhood home.
If Fish is Your Wish
Continue north along Highway 89 until you reach State Road 62 where you'll turn right. State Road 62 will soon turn into Main Street for the small town of Kingston. Right outside of town you'll find Kingston Canyon and the East Fork Sevier River. I hope you packed your fishing poles because you can catch some whoppers here! The fish you'll most likely find are cutthroat, brown and rainbow trout. All forms of fishing are allowed along this part of the river while on public land.
If you skipped on fishing in Kingston Canyon, be sure not to miss Otter Creek State Park. It's a great place to camp for the night and to fish all day. There are also ATV trails nearby if you're so inclined.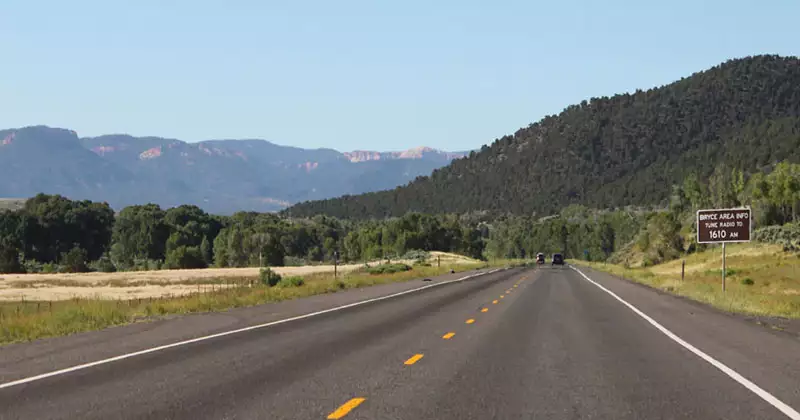 Ghost Towns for the Halloween Spirit
As soon as you've caught your fill, head south to Antimony where you can fill your belly with one of the best burgers in all of Utah! Once you've had a moment to sit and relax after such a hearty burger, head back onto the open road. You will eventually come across the abandoned Osiris Creamery. This town was once named for the Egyptian god of the underworld. All that remains now is the massive creamery, however, make sure to stay in your car. Whether the creamery is haunted or on private land, none can tell. But it's best to play it safe.
Heading south, you'll pass by another ghost town. Widtsoe used to be a booming village that was quickly abandoned due to the Great Depression. This town went through a few name changes. Originally named Adairville, then changed to Winder before it was determined there were too many locations named Winder in Utah. The name changed to Houston, after a local church leader. They finally settled on Widtsoe, naming it after John A. Widtsoe who pioneered the dry farming technique that was popular in this area. There's a bit more to see here than in Osiris since a few homes and the schoolhouse remain standing, all of which can be seen from your car window.
Continuing south, you'll be faced with a tough choice. Do you keep going down into bustling Bryce Canyon City or do you head west towards the iconic Red Canyon? Whichever choice you make is the right one, and we'll leave that up to you.