The Piano Guys video that was created at Bryce Canyon National Park (Titanium/Pavane) has been nominated for a Youtube award.  The 'Response of the Year' award is given to the best parody, fan remix, or response video.   Visit here to learn how to vote.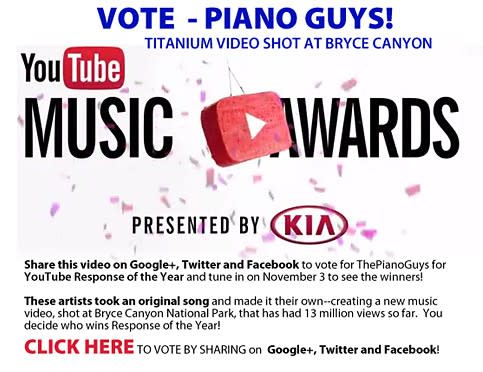 The Response of the Year Award is open for voting now.
Nominees include The Piano Guys, Boyce Avenue, Lindsey Stirling, Pentatonix, Jayesslee, and Walk Off the Earth.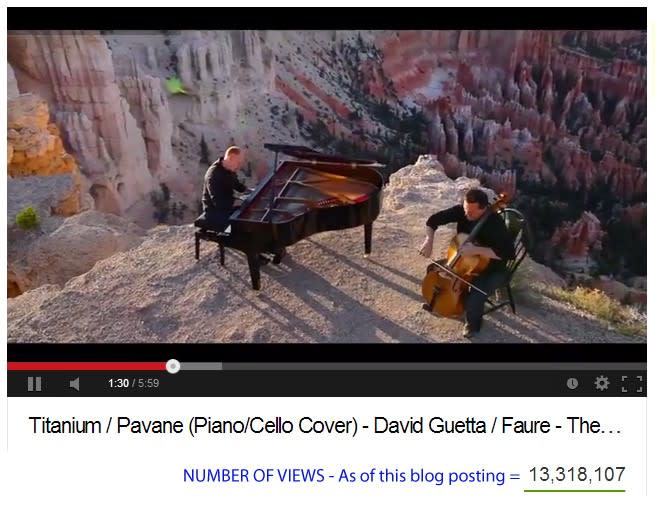 The Piano Guys on location at Bryce Canyon National Park.
Winners are determined by statistics gathered in social media, also by social media shares.  Fans can vote for The Piano Guys by going to this page on our website (Youtube Response of the Year Award).   This process allows fans to share The Piano Guys video on Facebook, Google+ or Twitter.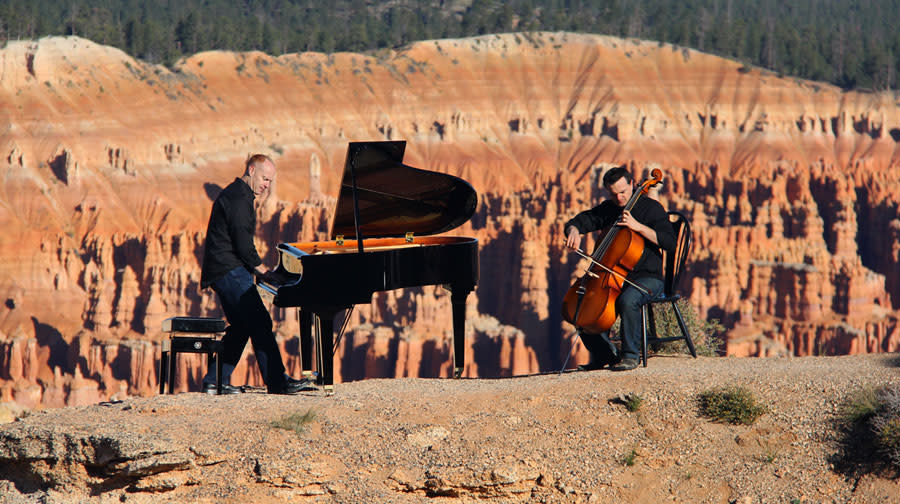 The Piano Guys on the edge of the Bryce Canyon Rim
The award winner will be announced on November 3rd when the awards show will air live on YouTube.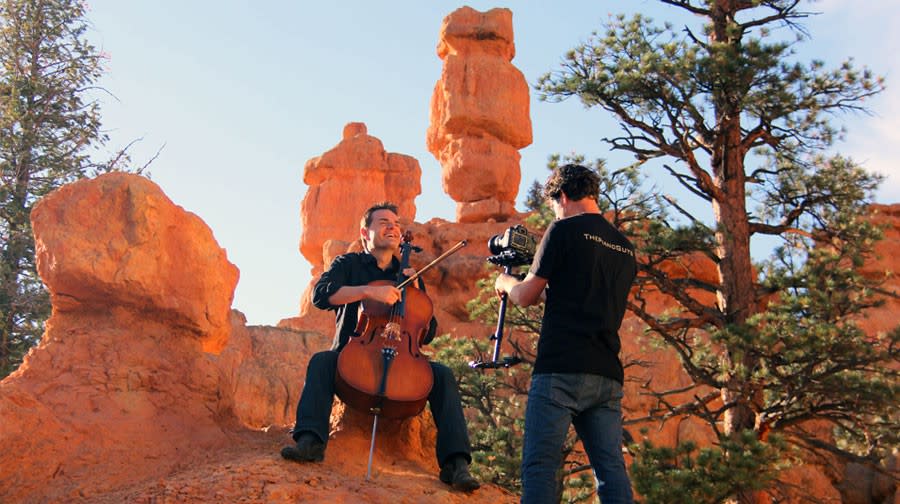 Steven Sharp Nelson plays his cello as Paul Anderson shoots video near Bryce Canyon.
Experts say that while awards from organizations such as are based on audience voting and professional selections,  the YouTube Music Awards bring a more real snapshot of world opinion.
Vote for The Piano Guys now - press here to begin!