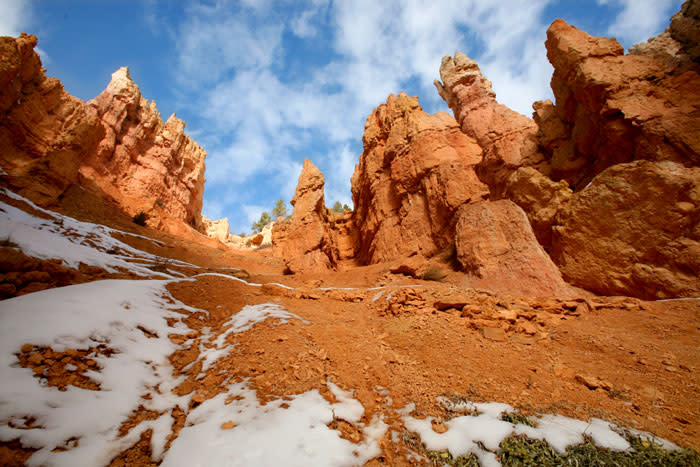 Winter months seem to bring out the mystical nature of Bryce Canyon National Park. If you follow our blog you'll know that the entire Bryce Canyon region is a magical destination, but the hoodoos of Bryce become even more surreal with a layer of snow.   With elevations between 8,000 and 9,000 feet (2,400 to 2,700 meters), Bryce Canyon is certain to receive regular snow fall but in most years the snow depth is between a few inches and one or two feet.  Down inside the amphitheaters the snow muffles the sounds of nature and winter breezes are deflected overhead, creating a literal feeling of stepping into a serene winter wonderland.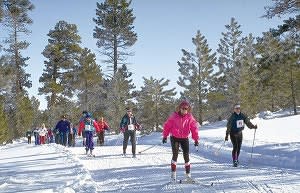 You may bring your snowshoes or cross country skis to move more quickly in the back-country, but you'll find that a good pair of snow boots is often sufficient to negotiate many areas of the park.  Of course it is always good to check snow levels as you make your plans.  You'll be glad to know that snow equipment rentals are available at Ruby's Inn, near the entrance to Bryce Canyon.
Bring your camera and don't be shy about venturing down into the natural rock amphitheaters or just coasting along the rim of the park.   The verdant hues of evergreens, the stained orange of the hoodoos, and the deep navy blues of the sky above, are several levels more vibrant when contrasted with the light reflecting crystals of snow.   It is not uncommon for the only sound you'll hear to be the friction on the wings of the occasional large raven passing overhead.
Cozy lodging and dining services are readily available throughout winter in the Bryce Canyon region and county roads are all hastily cleared of new fallen snow.   You may have experienced Bryce Canyon in summer, spring or fall, but it's likely that you really haven't experienced the most beautiful and most serene season of winter.  You're invited, this winter, to come and experience Bryce Canyon, Kodachrome Basin State Park, and many other scenic destinations in Bryce Canyon Country.   Winter Photos.
Call for our free brochure or just call and ask questions.   We'll be happy to assist you as you plan your trip to this region.