February 18-20, 2012: Bryce Canyon is breathtaking in summer but this 20 mile long national park may be at its most beautiful in winter, when snow blankets the wondrous pink and red rock landscape.   With rim elevations that range from 8,000 to 9,100 feet there's sure to be some snow on the canyons hoodoo formations, and in the pine forest that covers the adjacent plateau.   More on the Bryce Canyon Winter Festival ...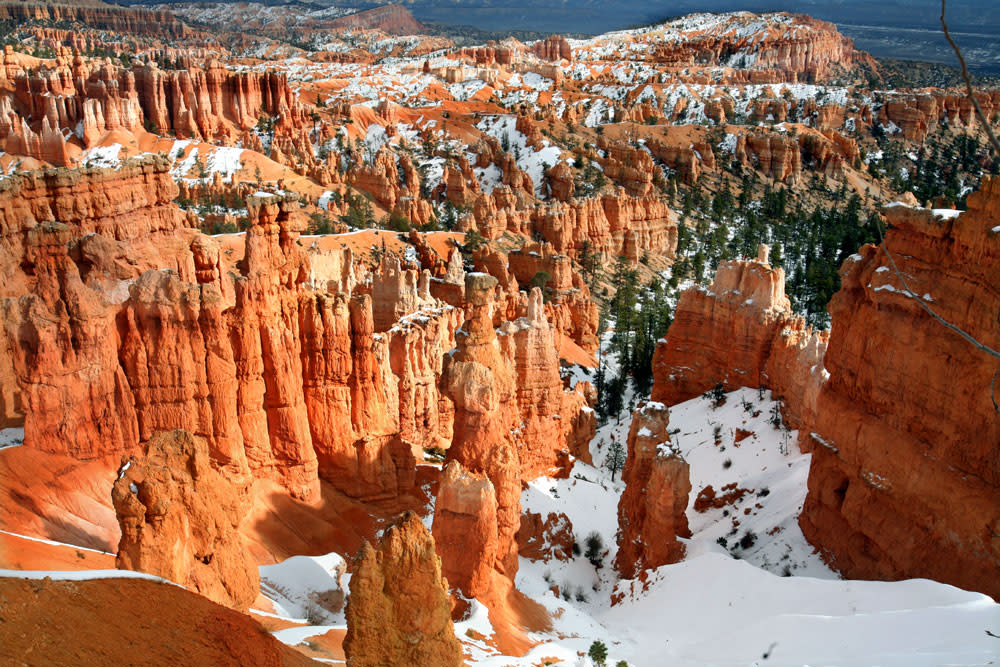 Light snow coats the bases of the formations in Bryce Canyon National Park
The Bryce Canyon Winter Festival, hosted by Ruby's Inn near the entrance to Bryce Canyon National Park, celebrates this winter wonderland with a fun-filled weekend of cross-country ski tours, sled races, sleigh rides, snowshoe tours and races, archery clinics and competitions, photography workshops, snow sculptures, children's crafts and games, and more.  Learn more about the Bryce Canyon Winter Festival here.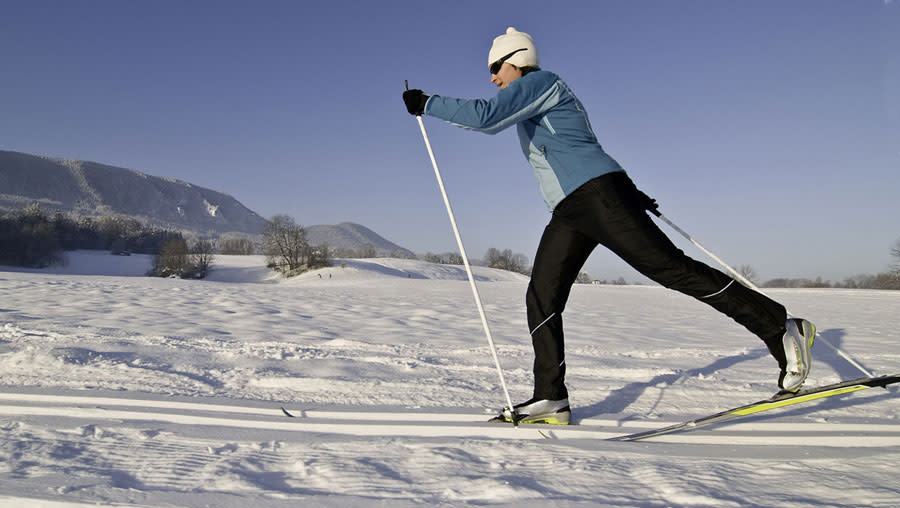 There's nothing like Cross Country Skiing along Utah's Plateaus and canyon rims.
The Bryce Canyon Winter Festival is a President's Day weekend tradition and most activities are free, so come enjoy the our next scheduled festival with music, food, snow, and high-altitude fun.
During most of the winter months you'll find enough snow to enjoy cross-country skiing, snowshoeing, and other winter sports or activities. So if you can't join us for the Winter Festival then come any time for the great scenic views, smaller numbers of visitors and wondrous solitude.   Find specific details on the winter festival here.