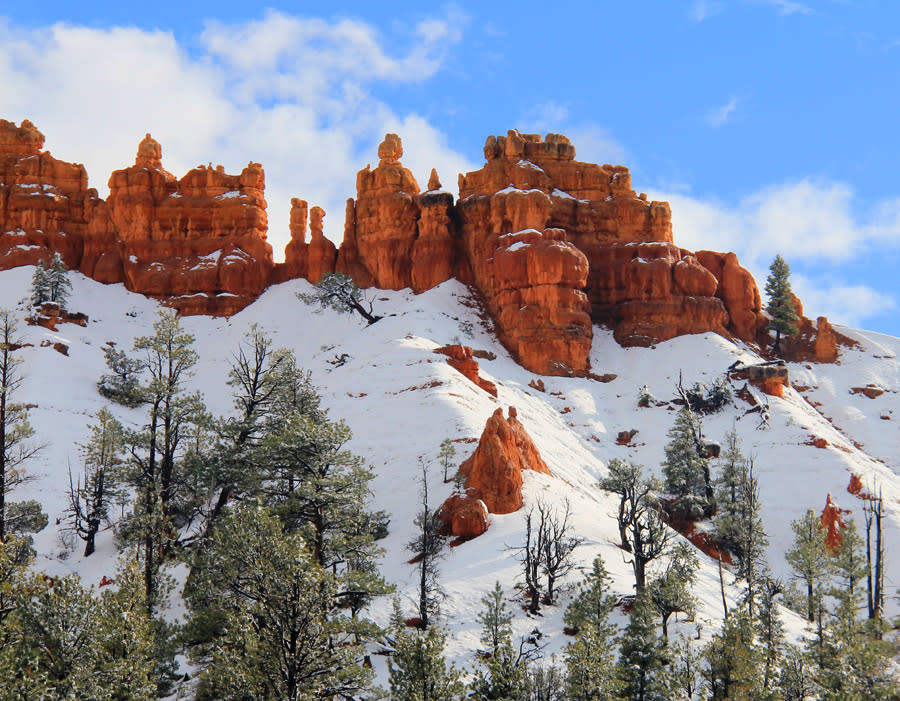 This formation that looks like those found in Bryce Canyon is actually in Red Canyon along Scenic Byway 12, and is easily photographed from the road.
All through the late fall we will begin to experience the glories of the winter season.  Bryce Canyon and the surrounding region will receive different levels of snowfall, and many areas will have enough snow for cross country skiing, snowshoeing, or snowmobiling.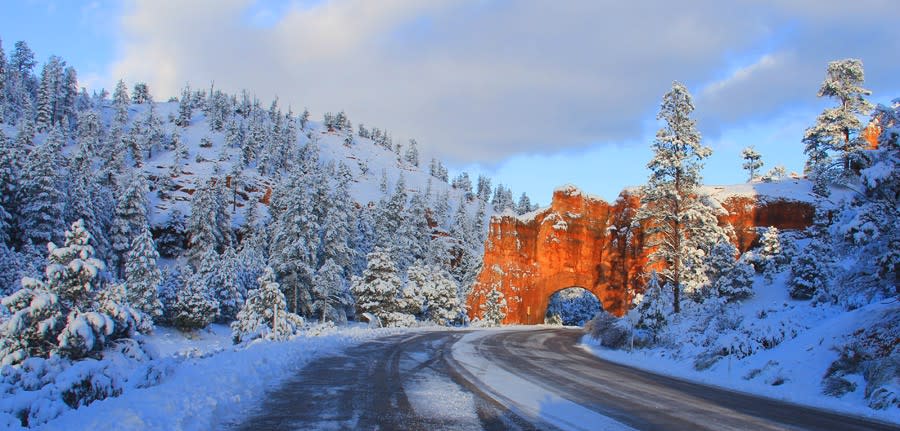 Red Canyon Arch in Winter
Looking ahead at the coming months we thought you'd like to see a few images that may get you excited to visit Bryce Canyon Country during the winter season. Some people claim that Bryce Canyon and the limestone formations in Red Canyon, and along the rims of our plateaus, actually look better in snow.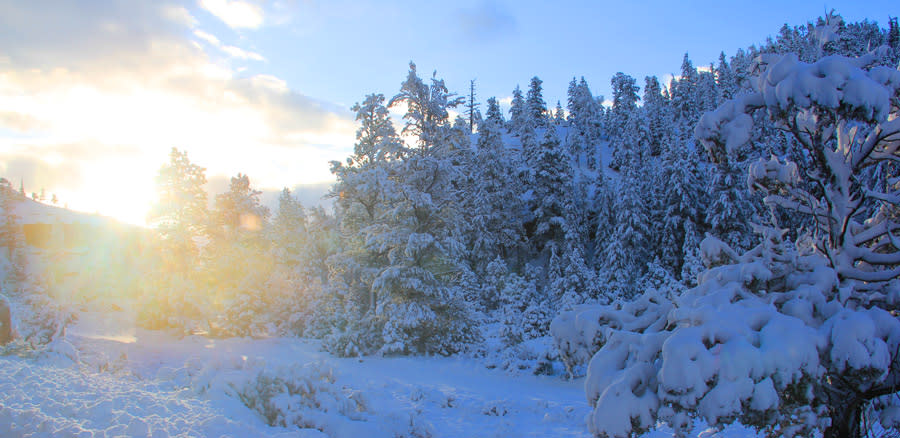 Winter Wonderland in the Dixie National Forest
Trail explorers will find that the amphitheaters inside Bryce Canyon, and other areas, are actually quite comfortable away from any breezes and sheltered amidst the hoodoos.   Less snow will come to the lower sections of Bryce Canyon Country, such as the Grand Staircase, and winter hiking and exploring in this area can be quite ideal.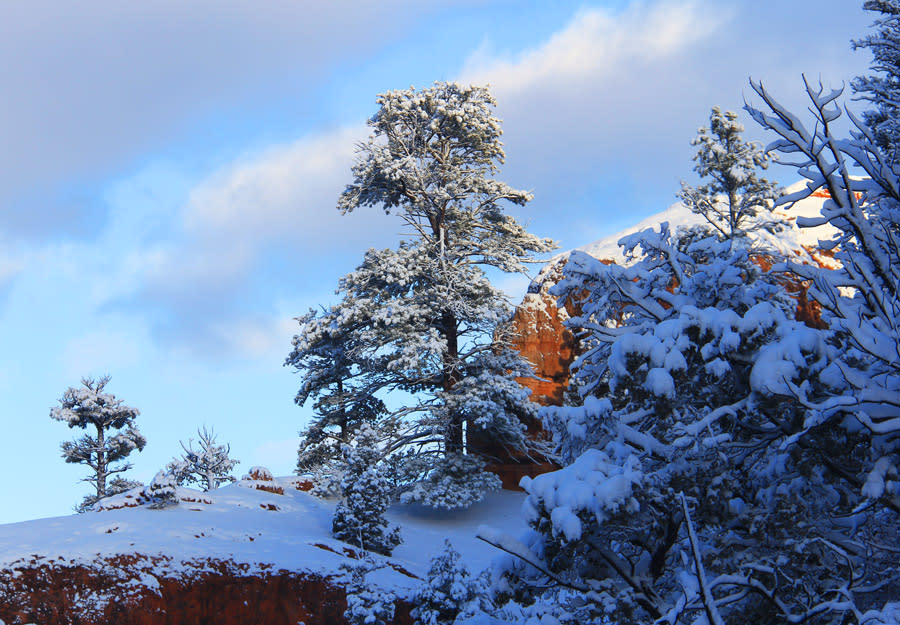 Winter coats the trees and ridge-lines in Red Canyon along Scenic Byway 12
Always come prepared with proper attire and supplies, but many people love the solitude and serenity of winter in Bryce Canyon Country.   Scenic Byway 12, Scenic Byway 143, and other main roads are kept open and well maintained all year.   Learn more about winter activities in Bryce Canyon Country here.