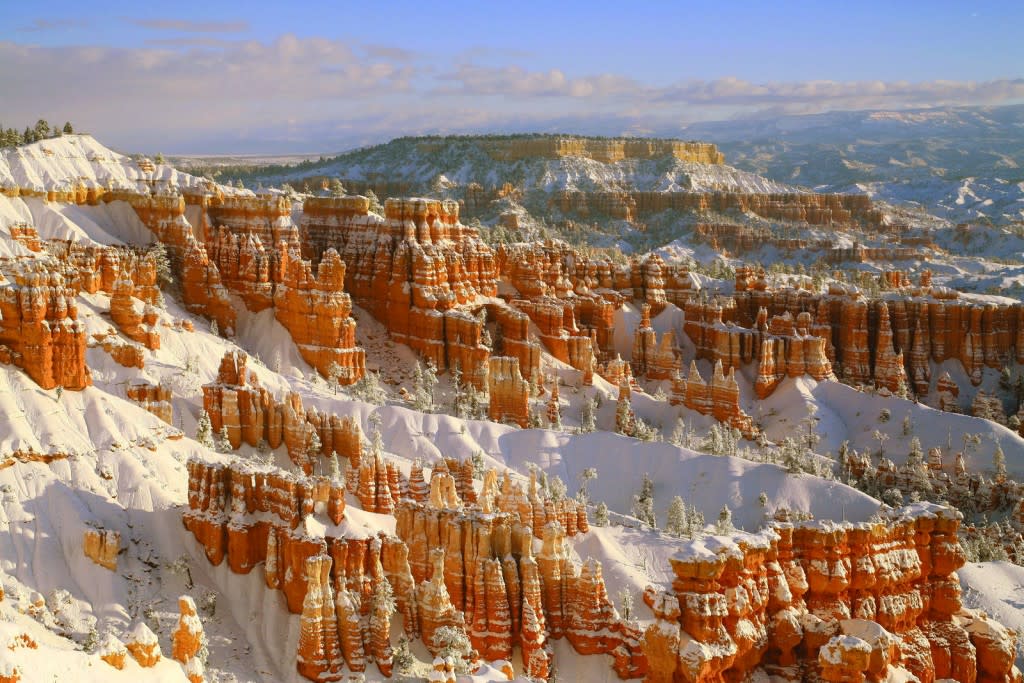 Bryce Canyon National Park is especially stunning this time of year. Fun, unique activities with lower costs and fewer crowds make the park a prime winter destination.
Below is a list of four of the best ways to enjoy wintertime at Bryce Canyon.
1. Snowmobiling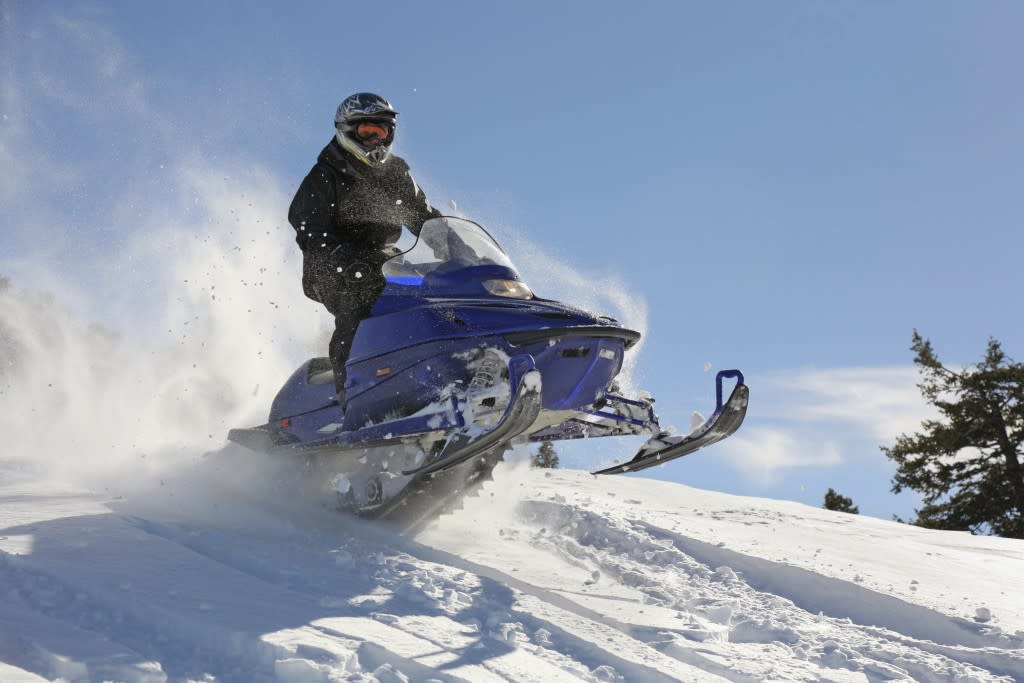 Thrillseekers will love gliding over numerous groomed and ungroomed trails around gorgeous sites and fantastic views this winter season. More than 20 miles of trails run through Dixie National Forest and lead to scenic plateaus overlooking Bryce Canyon.
2. Sleigh Rides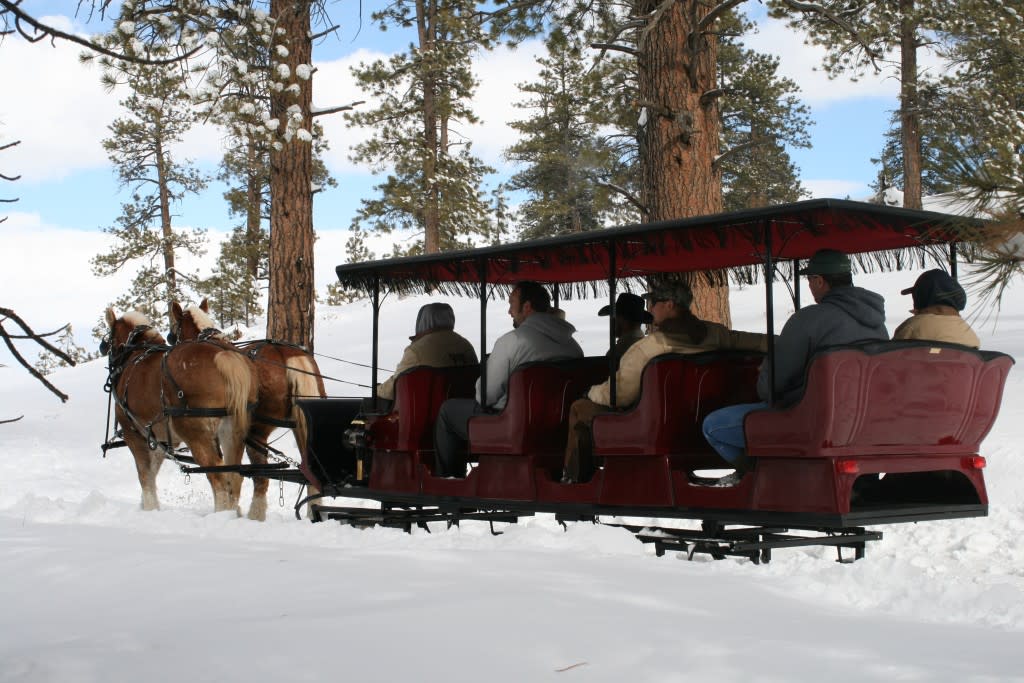 For a romantic outing or fun family excursion, take a sleigh ride through a picturesque snowy scene and take in the beauty of the surrounding area. Bryce Canyon truly feels like a winter wonderland on a horse-drawn sleigh.
Sleigh rides can be booked through Ruby's Horseback Adventures.
3. Snowshoeing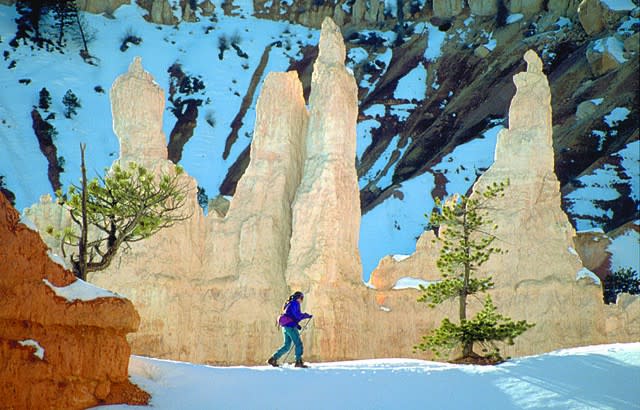 Families will love exploring the beauty of Bryce Canyon through a snowshoeing trek around the park. Trails will lead to stunning views of winter scenery as showshoers enjoy this unique way to connect with nature.
Rentals can be found at Ruby's Inn. For more information visit Ruby's winter activities page.
4. Ice fishing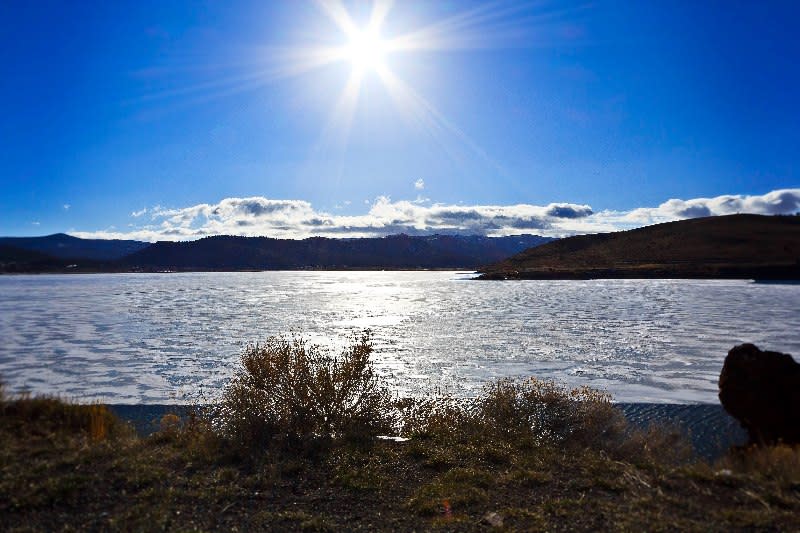 Panguitch Lake is known for having some of the best ice fishing in the area. This year, the first annual Panguitch Lake Big Fish Derby will bring ice fishing enthusiasts together to compete for great prizes and enjoy time out on the lake. More information can be found about the derby on the Panguitch website.
There are countless ways to enjoy your winter trip to Bryce Canyon Country. For more ideas, visit our winter activities page.