After a big snowfall, the safest way to hike is with snowshoes. Take advantage of this opportunity and venture out on these winter devices to get a first-hand look at the ponderosa pines and looming hoodoos of Bryce Canyon. Snowshoeing provides a distinctive view of the unique crystallized landscape. Snowshoeing makes it possible to travel through deep powdery snow that is not otherwise possible with normal hiking shoes.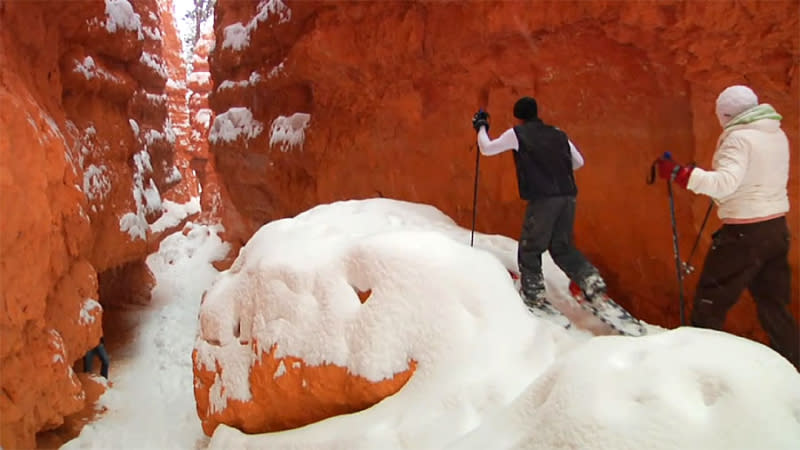 Bryce Canyon offers a Snowshoe Program designed for beginner snowshoers but enjoyed by snowshoers of all levels. When visitors become Bryce Canyon Snowshoe Rangers, snowshoes and poles, of all sizes, are available at no cost.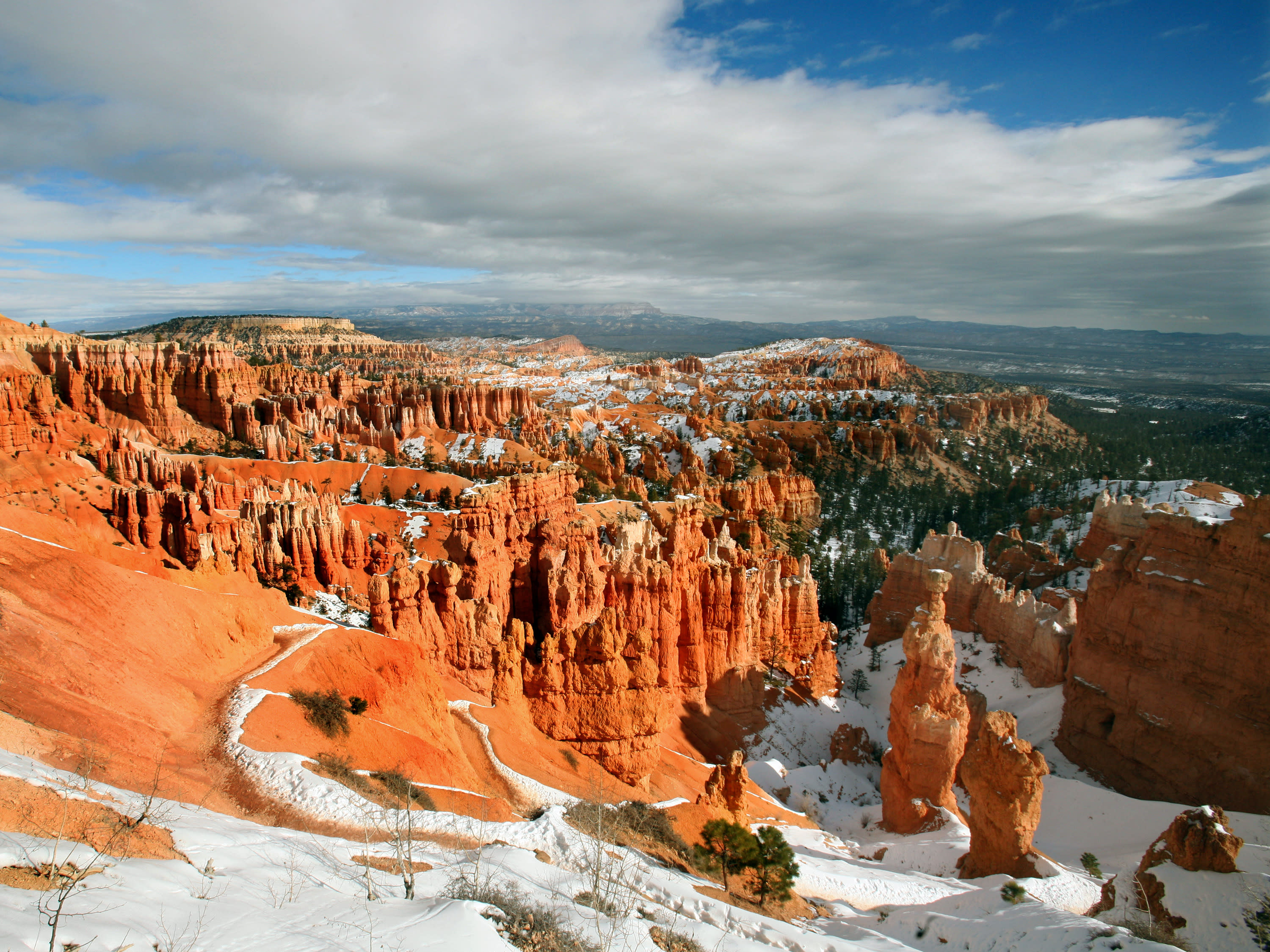 Bryce Canyon National Park also offers ranger guided full moon snowshoe hikes from November through March when snow depth exceeds 12"-18." It gives adventurers the chance to catch the dark night skies and brilliantly shining stars that Bryce Canyon offers.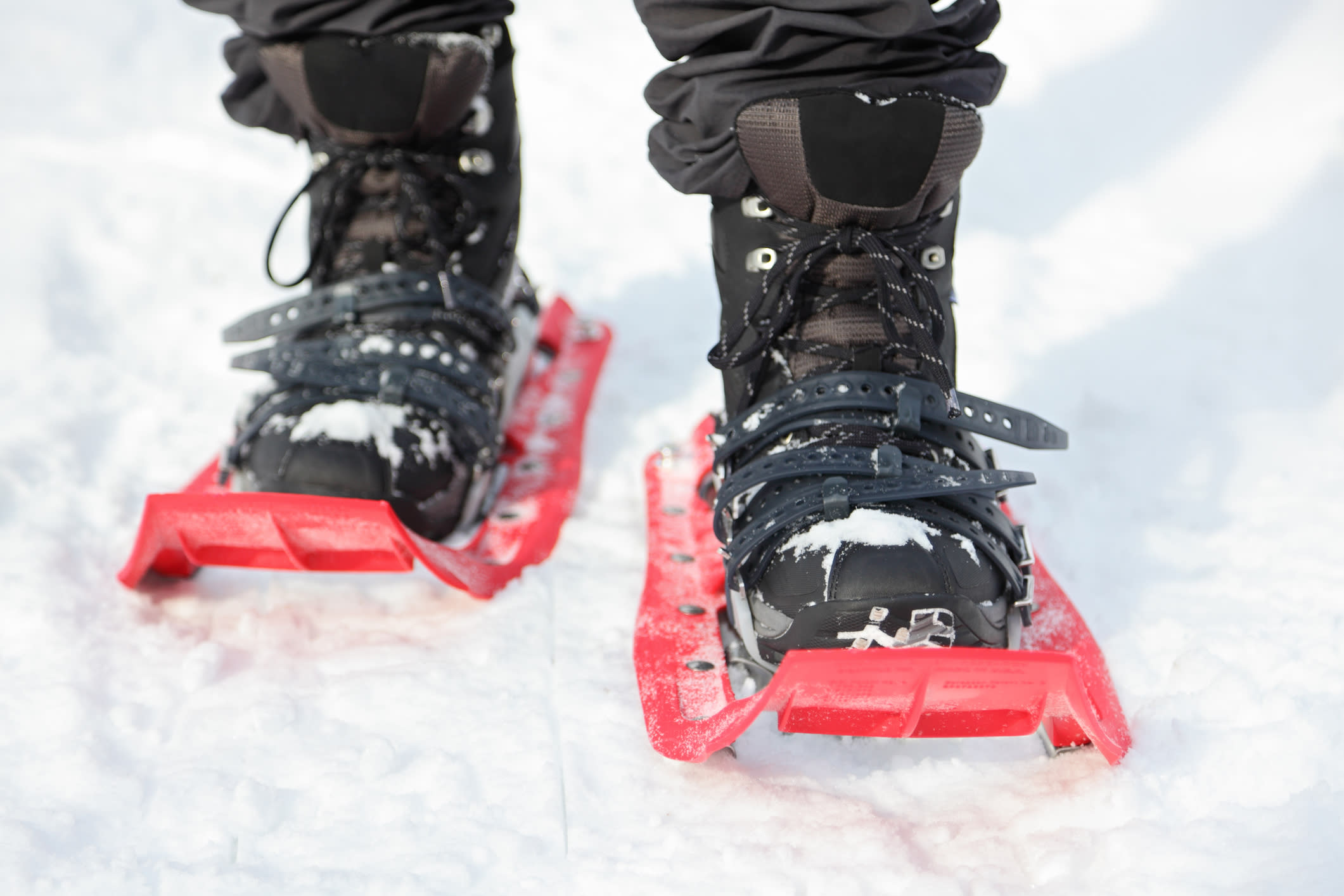 Snowshoers should come prepared with layers of clothing, gloves, hats, their own waterproof hiking or snow boots and make sure they are well-hydrated.
After a few days of a snowstorm, the snow often melts and compacts enough that thrill-seekers can now hike with winter hiking boots. At this point, snowshoes may actually become a liability.
For safety reasons, visitors should be well-equipped with the right gear. Mountaineering crampons work decently, but they are heavier and much more expensive than other traction devices such as the one pictured below. Bryce Canyon offers similar traction devices at the Bryce Canyon Natural History Association's bookstore at the Visitor Center for the discounted price of $25.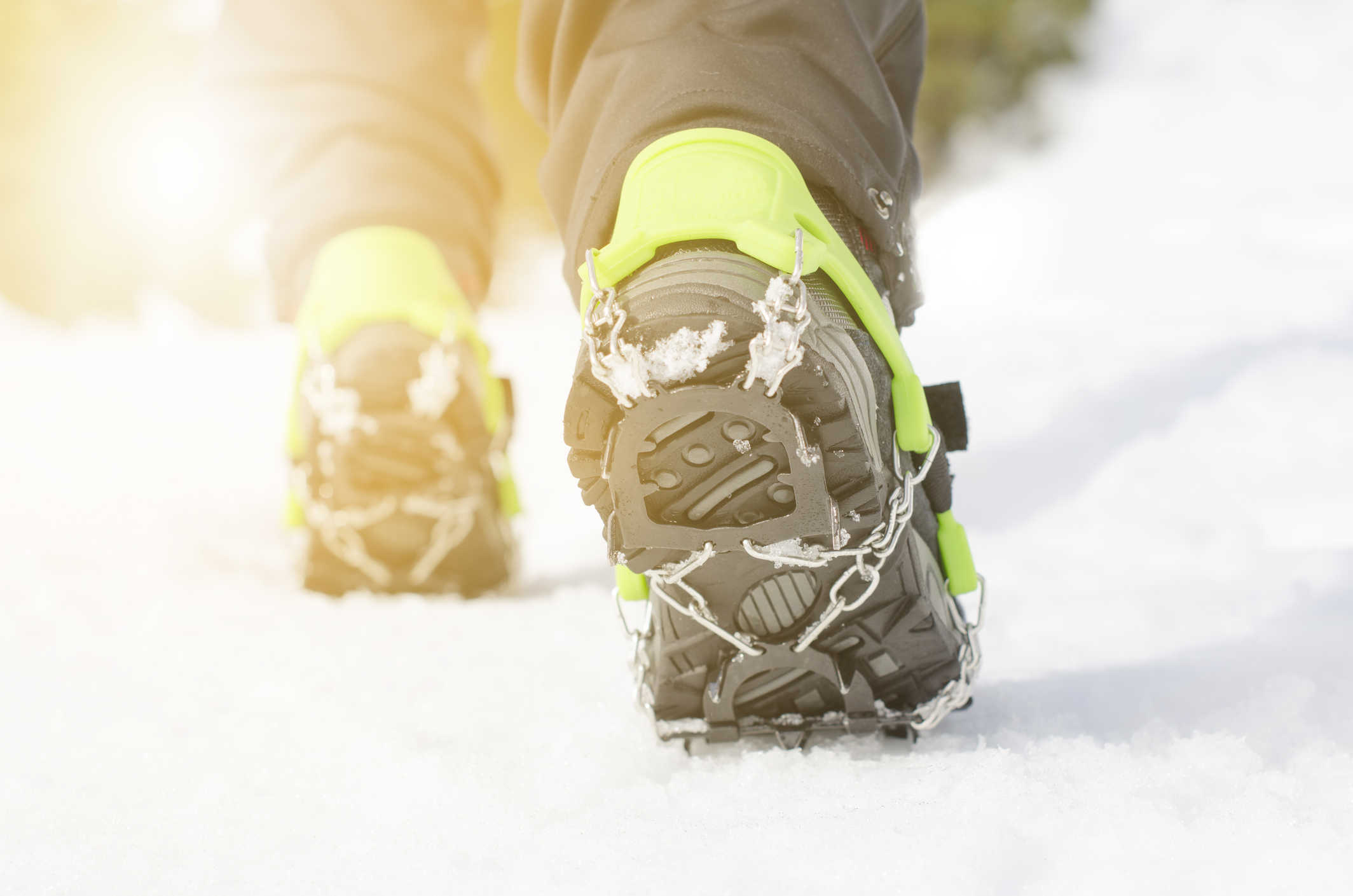 Explorers may be surprised to find that down within Bryce Canyon's amphitheater, the hoodoos will shelter them from the chilling breezes that can be found up on the rim. Hiking down in the snow creates fantastic photo opportunities for unique closeup shots of hoodoos blanketed with layers of snow.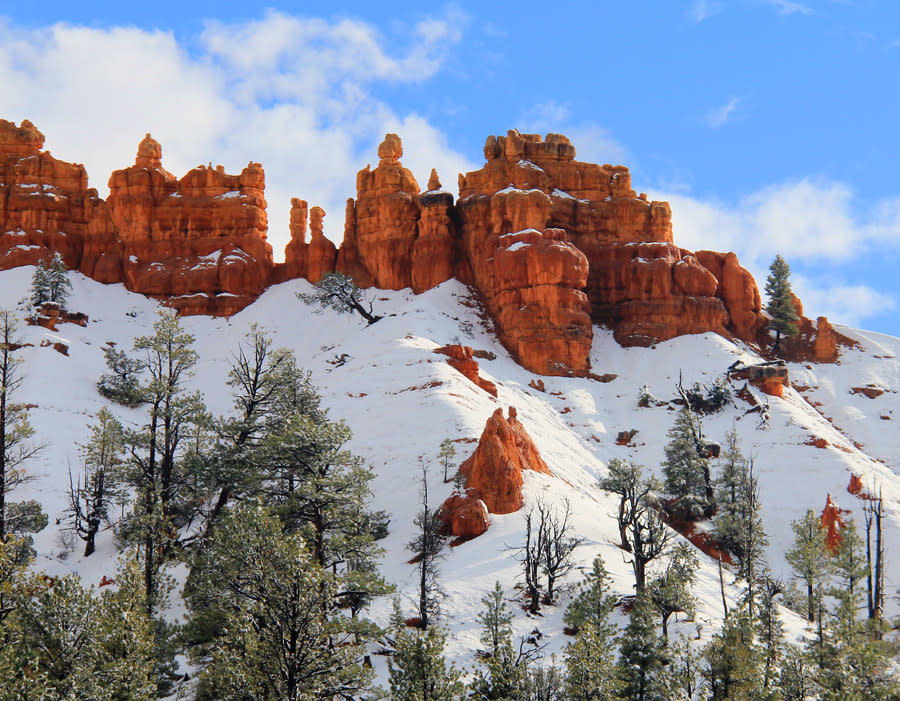 Winter is Bryce Canyon is something visitors will never forget. The best way to experience the true beauty is snowshoeing or hiking for better views and unforgettable scenery. Bryce Canyon National Park offers great resources to make this journey possible. And be sure to check all trail conditions at the Bryce Canyon Visitor Center before trekking out on your snow covered adventure.