A view along Scenic Highway 89 - on Utah's Heritage Highway
Exploring Utah Heritage Highway 89 through Bryce Canyon Country is an adventure through living history and scenic beauty. With a 500-mile span all the way from Idaho to Arizona, the highway brings you to the heart of unique cultural, historical, architectural, and scenic highlights right here in Bryce Canyon Country. There's so much here worth seeing.
The historic buildings of downtown Panguitch, Utah
Panguitch and Hatch are part of the Headwaters section of the National Mormon Pioneer Heritage Area. Nicknamed "The Center of Scenic Utah," Panguitch is a great jumping off point to visit Red Canyon (just about a mile from the intersection of Highway 89 and Scenic Byway 12), Bryce Canyon National Park, Kodachrome Basin, Tropic Reservoir, Cedar Breaks, Panguitch Lake, and so much more. The entire town of Panguitch is a designated National Historic District, and a stroll through the downtown of this historical gem takes you past original and restored brick buildings, some dating back to the community's 1860s origins. It's also a great home base for visiting more localized attractions, like the Paunsaugunt Wildlife Museum, or if to catch a rodeo or a concert at the renowned Triple C Arena, or to just kick back and do some great fishing.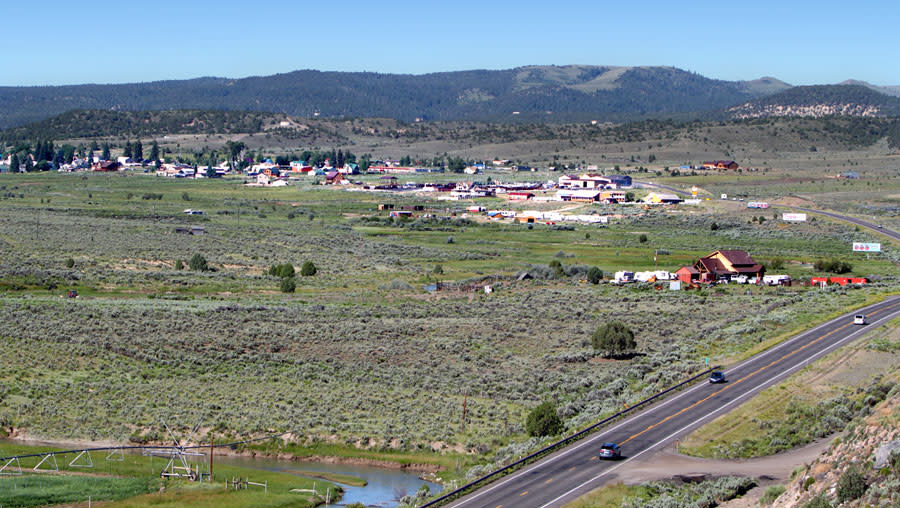 A view of the community of Hatch, Utah. Looking south along Highway 89.
Fifteen miles south of Panguitch at the junction of Mammoth Creek and the Sevier River, the little community of Hatch also has an impressive pioneer history, as well as great proximity to local attractions. Check out Mammoth Cave, one of the largest lava tubes in Utah located above 8,000 feet, or explore the 19-mile Mammoth Cave Loop. The Mammoth Creek Fish Hatchery is responsible for stocking local waters with rainbow trout. Fishing is great around Hatch, and so are the ATV and snowmobile trails around Mammoth Cave and Red Canyon. The Daughters of Utah Pioneer Museum is open by appointment, and there is also a seasonal US Forest Service visitor center located on US-89 just south of Hatch to help you get oriented.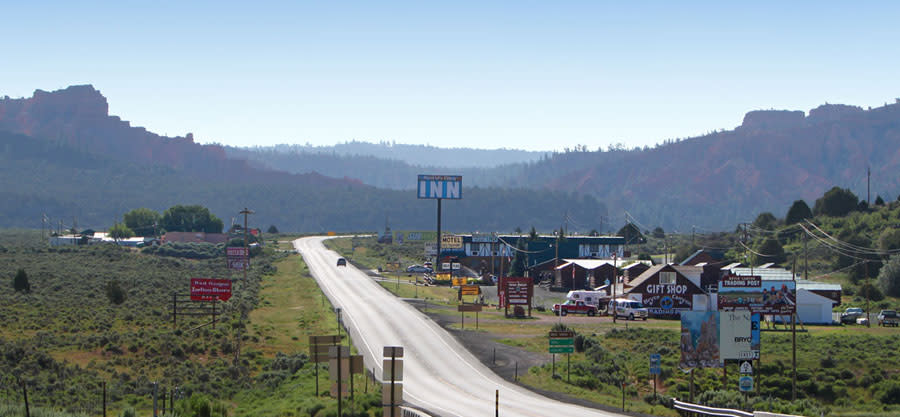 Looking out across the beginning of Scenic Byway 12, at the Junction of Highway 89
Be sure to check out the Red Canyon Indian Store and Rock Shop at the intersection of Highway 89 and Scenic Byway 12 for unique souvenirs to commemorate your time here from authentic moccasins, rugs, pottery, and more. They also run the Red Canyon campground—talk about waking up to a view!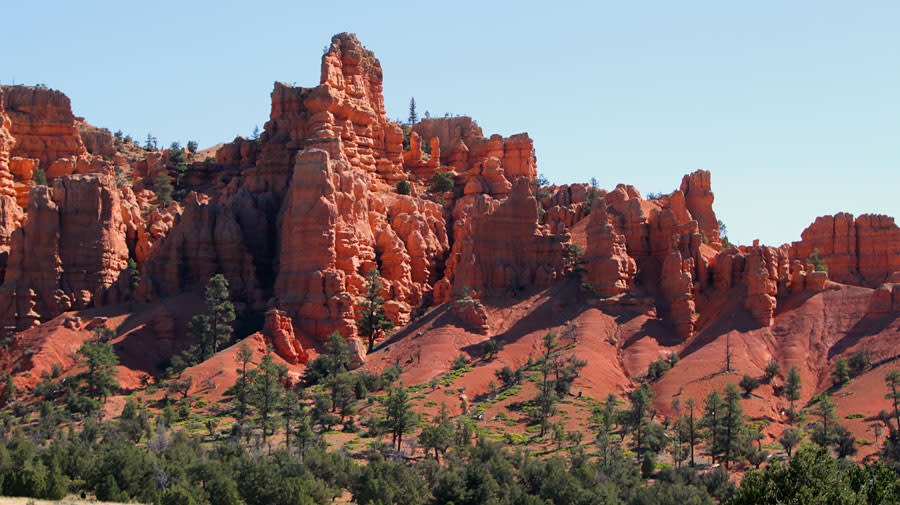 View toward Red Canyon from the junction of highway 89 and 12.
A variety of shops, restaurants, and lodging can be found both along Highway 89, at the junction of 12 and 89, and in Panguitch or Hatch. From campsites to western hospitality with a view, there are plenty of great lodging and dining options.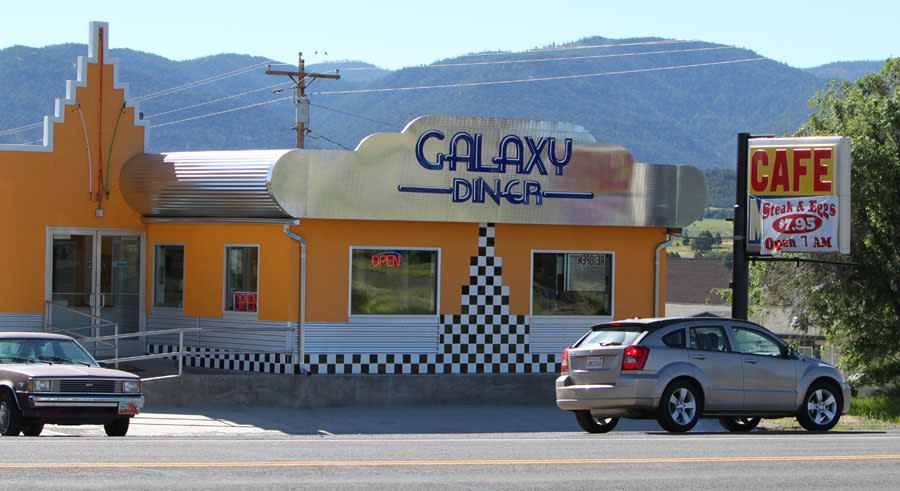 Galaxy Diner in Hatch, Utah
In Hatch, check out the fun 50s-style Galaxy Diner.  The infamous Cowboy's Smokehouse in Panguitch serves up real mesquite barbecue sure to satisfy even the heartiest appetites.
Visit this link to view a map of Heritage Highway 89 in Bryce Canyon Country.