Need a little adventure? For a true joy ride, try traversing the rugged back roads of ATV trails in the region around Bryce Canyon.  Miles of off road fun awaits adventurers who long to four wheel their way through rugged red rock formations, dense forests, and desert reservoirs.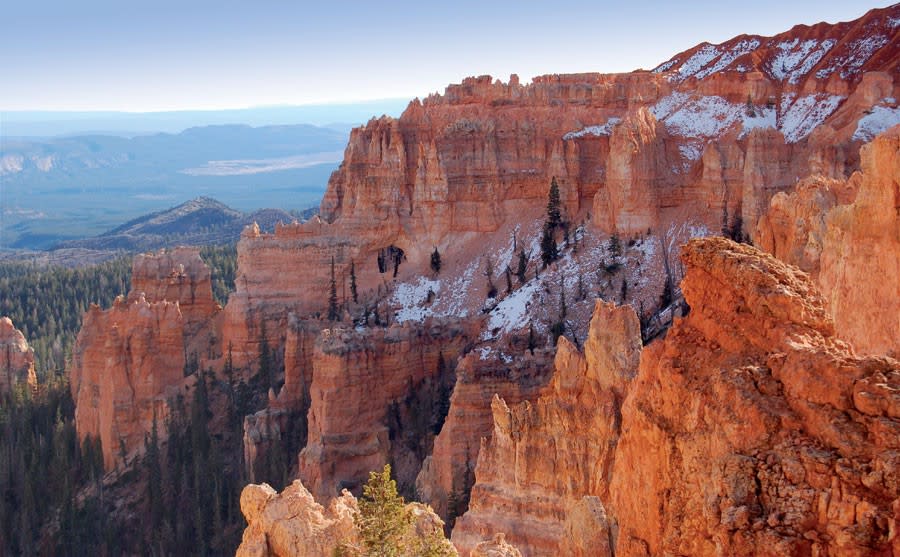 A view of formations from the Paunsaugunt Plateau as seen by ATV riders.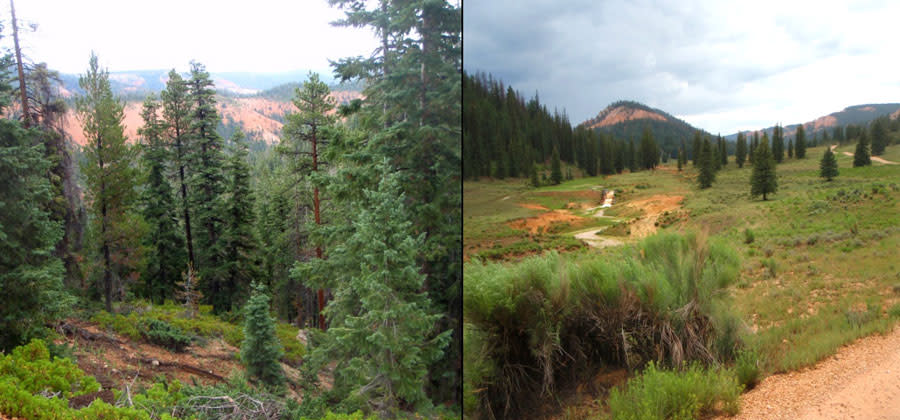 Fremont ATV Trail: Wind your way through the dusty trails of Fremont and explore the dense, shady desert forest while wandering through earth's red rock creations, high plateaus, and memorable western vistas. Quiet and brimming with rare wildlife, this trail is sure to give travelers the perfect exploration in desert seclusion.
Pine Lake OHV Trail: Making a 10,000 feet loop from Pine Lake to Powell Point and around to Pole Canyon and back, is Pine Lake OHV Trail. Filled with the back road's essence of Utah's canyon lands, this is one of the great ATV trails you'll find in Bryce Canyon Country. View more Utah ATV Trail Info. here...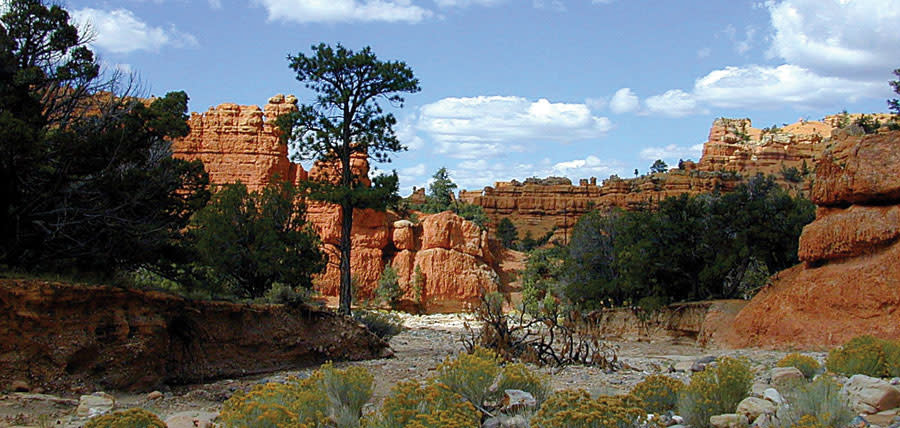 A view of the Casto Canyon ATV trail.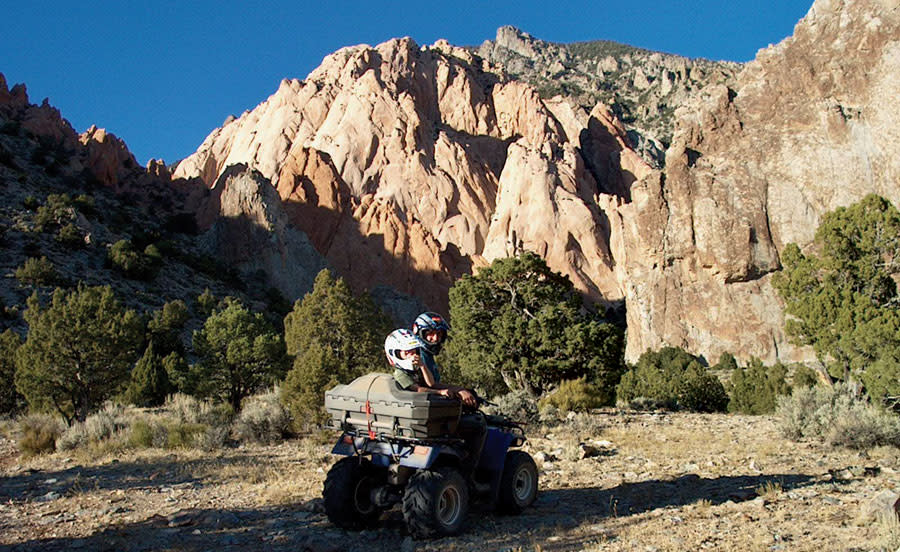 Bryce ATV Rally ATV lovers can choose to participant in Bryce Canyon's annual ATV rally. Trails can be visited by guided tour or explored independently. The rally gives access to more than 2400 miles of ATV trails, including the famous Casto Canyon, ranked among the top ten most scenic trails in the America.   Hosted at the Triple C Arena in Panquitch, the ATV Rodeo and Poker Run are highlights of the Bryce ATV Rally, where visitors can enjoy food and entertainment for the whole family.  Learn more...