Spring is in full bloom and summer is just around the corner. With the days of cabin fever behind us, it's time to head to Bryce Canyon Country for some can't miss events.
BRYCE
June 14-15: Bryce 100-mile, 50-mile and 50k Trail Run
The Bryce Canyon Ultra 100-mile, 50-mile and 50k Trail Run runs along the western edge of the Paunsaugunt plateau. Run along the rim at roughly 8,000 to 9,000 feet; there's a total elevation gain of 1,900 feet for the 100-mile course and 1,000 feet for the 50-mile course. The trail run follows the rim with spectacular views of the hoodoos below and incredible panoramas. The trail run is about 75% single track. Time allowed to run the 100-mile course is 36 hours, 16 hours for the 50 miler, and 9 hours for the 50k. This is a hardcore adventure trail run! Pacers are permitted at Straight Canyon Aid Station for the 50-mile runners, and at Crawfor Pass or Straight Canyon #2 for the 100-mile runners. There is a shuttle from Ruby's Inn to the Fremont ATV trail starting point at 5 a.m. The race begins at 6 a.m. Pre-race check-in is Friday evening at Ruby's Inn. Aid stations are located every 5 to 10 miles along the course, stocked with water, ice, Gatorade, Coke, electrolyte caps, gel packs, food and sunscreen. Learn more about the Bryce Canyon Ultra.
June 25-28: Bryce Canyon 14th Annual Astronomy Festival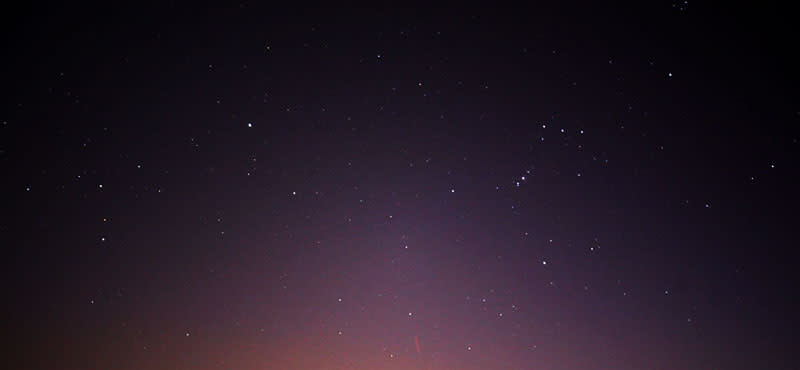 Night skies over southern Utah.

The Panguitch Quilt Walk Festival commemorates the life-saving winter trek by Mormon pioneers in 1864, as they crossed the treacherous snow-covered mountains between Panguitch (then Fairview) and Parowan. Desperate as they struggled to move through the waist-deep snow, the seven men laid a quilt and knelt in a prayer circle. It was then they realized the quilts kept them from sinking into the snow, so they laid them end to end and walked upon them all the way to Parowan. There, they were able to gain enough provisions to return to Panguitch and survive the winter. The 2014 Annual Quilt Walk Festival includes a quilt show, heritage fair, pioneer home tours, historic main street walk, trunk show, chocolatefest/silent auction, and dinner theater. Learn more about the history and scheduled events.
June 27-29: Panguitch Valley Balloon Rally

The Panguitch Valley Balloon Rally is also celebrating its 14th year. Bring the whole family to this fun-filled hot air balloon festival! If you've ever wanted to fly in a hot air balloon, or just witness the magical launching of colors into the early morning sky, be sure to come out the launch field every morning at 6:30 a.m. The evening balloon glow on Panguitch's historic Main and Center Streets is another can't miss event. Children and adults are welcome to help balloon pilots inflate and weight down balloon baskets. See the detailed schedule of events.
And don't forget, rodeo season kicks off in Panguitch in July! Beginning with the Panguitch High School Invitational at the Triple C Arena, this week long rodeo competition welcomes qualified high school contestants from all over the U.S. and Canada. Events include barrel racing, bull riding, calf roping, steer wrestling and team roping, and a western dance. Keep checking our blog for more information as rodeo season gets closer!  See other major events - here.