What is one of the best perks of visiting and passing through small towns? Food of course! Garfield County, Utah is FULL of delicious restaurants and yummy tastes. Below, we have included some top places to eat in Garfield County; so on your next road trip, you will have some appetizing ideas on where to eat.
Hell's Backbone Grill & Farm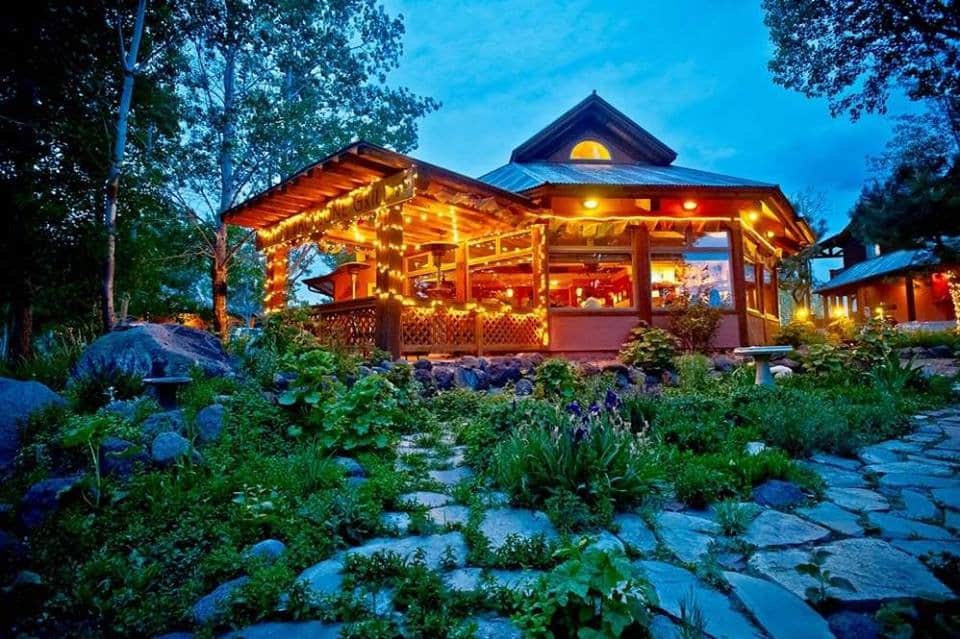 The chef-owners at Hell's Backbone Grill & Farm follow Buddhist principles, with a commitment to sustainability, environmental ethics, and social and community responsibility. The owners serve organic, locally produced, regionally and seasonally appropriate cuisine, growing many of their own vegetables and fruits organically in the restaurant's two gardens and on its six-acre farm. The restaurant features dishes made with fruit from Boulder's heirloom orchards and rely largely on local ranchers for the grass-fed and -finished meat it serves.
Hell's Backbone Grill & Farm is located in Boulder, Utah, population of 180 and one of the most remote towns in the United States. Boulder is surrounded by wilderness and has so much to explore from driving on Hell's Backbone Scenic Backway to exploring Box-Death Hollow. The restaurant gets its name from Hell's Backbone Road, a scenic backway from Boulder to Escalante. In 2017 and 2018, Hell's Backbone Grill picked up a Salt Lake Magazine Dining Award for best restaurant in Utah.
Big Fish Family Restaurant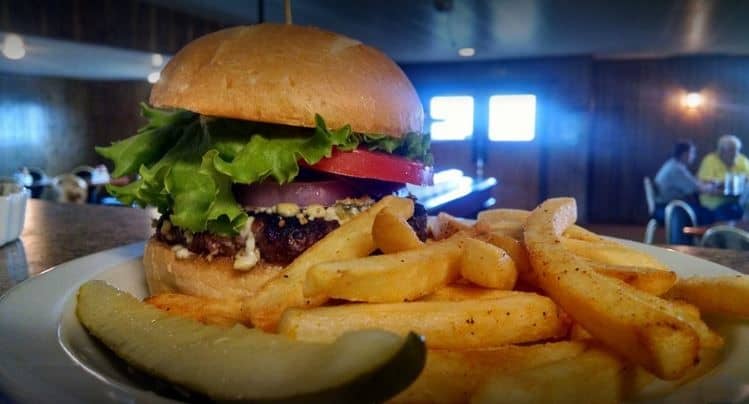 Located two minutes from historic Panguitch Main Street, Big Fish Family Restaurant continues to warm locals and visitors hearts while filling their stomachs. From onion rings to chicken fingers and classic American hamburgers, this big fish will send you out the door full and satisfied. You will get the small town friendliness along with big portions. The best part is you won't break the bank eating here. The outside might not look like much, but this restaurant is definitely a diamond in the rough. Big Fish Family Restaurant will become your number one food place once you eat the juicy, hot burgers.
The Paiute people named Panguitch, which actually means "big fish" in the Numic language. It's a great stopping place for outdoor adventure in Dixie National Forest, Red Canyon, Cedar Breaks, Bryce Canyon and more. Enjoy the friendly, small town ambience with local museums, off-roading rentals, historic buildings, a social hall and warm-hearted folks.
Galaxy of Hatch Diner

What do the 80's and Harley Motorcycle enthusiasts have in common? The Galaxy of Hatch Diner! The second you walk in, you are blown away by the retro atmosphere and the Harley Davidson memorabilia. The diner and motel was built by a biker for bikers as a place of refuge and warm greetings. The Galaxy of Hatch Diner even has a gift shop full of biker gear. The workers live up to the diners motto: "Not Just Biker Friendly -- We're Biker Owned." Of course, the happy atmosphere, unique sights and delicious food are for everyone, even if you drive a car.
Scenic Highway 89 passes through the heart of Hatch between Kanab and Panguitch. Hatch is the perfecting resting stop on your way to Dixie National Forest, Bryce Canyon National Park, Escalante and Boulder Mountain. The Galaxy Diner is conveniently located on Main Street.
Stone Hearth Grill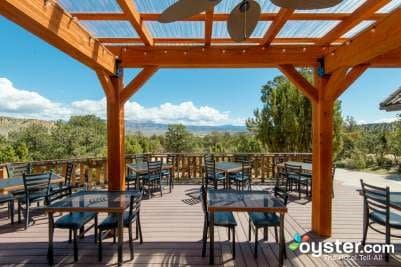 Experience this fine dining restaurant located in Tropic, Utah just outside of Bryce Canyon. Stone Hearth Grill is best known for its locally grown, hormone free beef that creates the freshest and juiciest steaks. But the chef also prides himself in his vegan and vegetarian dishes as well. The grill's seafood is fresh and flown-in daily, along with fresh fruits and vegetables picked during the seasonal ripeness. Apart from the quality food, the views and panoramic sights of Bryce Canyon country are unbeatable.
Tropic sits along Scenic Byway 12 and is known for its beauty and majesty. Tropic is the largest of three ranching communities that make up the Bryce Valley. Tropic is centrally located to major scenic attractions such as Grosvenor's Arch, Bull Valley Gorge, Powell Point, Tropic Reservoir, Pine Lake, Calf Creek Falls and Kodachrome Basin State Park.
Kiva Koffeeehouse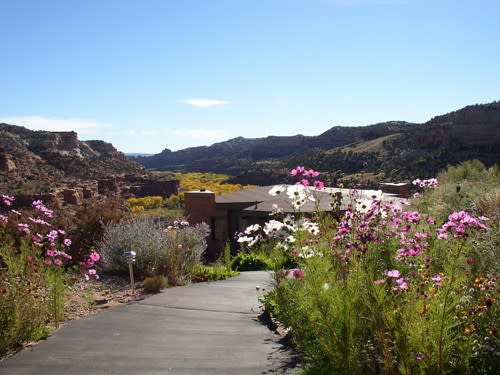 Located in Escalante, near Calf Creek Falls, Kiva Koffehouse is a must-stop location. With homemade soups, breads, sweets, cold drinks and a full espresso bar with freshly ground coffees, this place redefines the words comfort food.
Driving along a remote part of Scenic Byway 12 near the Escalante River, Kiva Koffeehouse will jump out and surprise you. You will receive free wifi and delicious food amidst the desert, rocky atmosphere. The big windows, log cabin decor and breathtaking scenery will make the stop that much more worth it.