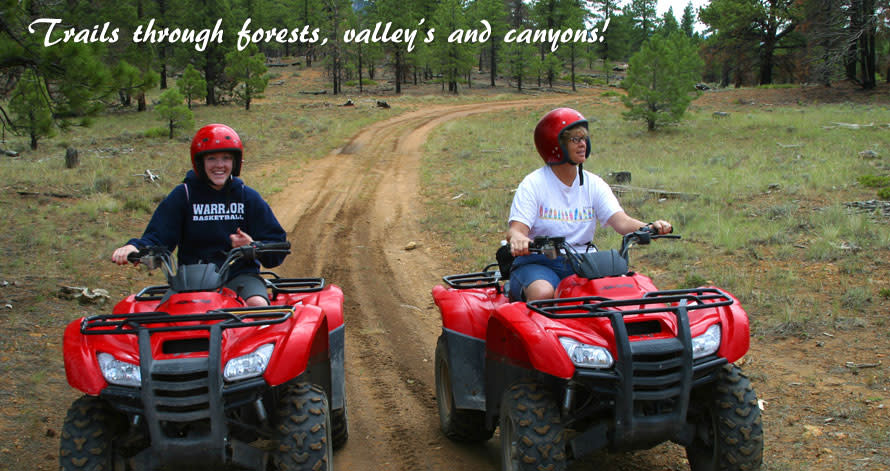 Bryce Canyon area ATV Rally for 2012 - Panguitch, Utah
The third annual Bryce ATV Rally takes place August 22-25, 2012. Participants can choose to take a guided tour or hit the trails independently. Either way, you will experience some of the most extraordinary trails and scenery imaginable. Bryce Canyon Country offers more than 2500 miles of ATV trails, including Casto Canyon which is ranked among the top ten most scenic trails in the U.S.
In addition to hitting the trails, participants are invited to compete in the ATV Rodeo or join the Poker Run on Saturday evening. Throughout the rally, there will be vendors, food, and entertainment for the whole family.
The Triple C Arena in Panguitch serves as the headquarters for the Bryce ATV Rally. Breakfast will be available prior to departure each morning. The $40 registration fee ($50 after August 10) includes two breakfasts, one dinner, a T-shirt, and a chance to win a 2012 Suzuki 400 4x4. Register online at https://brycerally.org/ or call 1.800.444.6689 for more information.
Visit this link - www.brycerally.org/events.html for a list of Bryce ATV Rally trail maps (located at the bottom of the events page).
View Bryce Canyon area ATV maps and trail information - here.