If you haven't heard of The Piano Guys yet, you will likely become familiar with them very soon. They performed on the Jay Leno show last Friday night, and will be featured this week on the Today Show.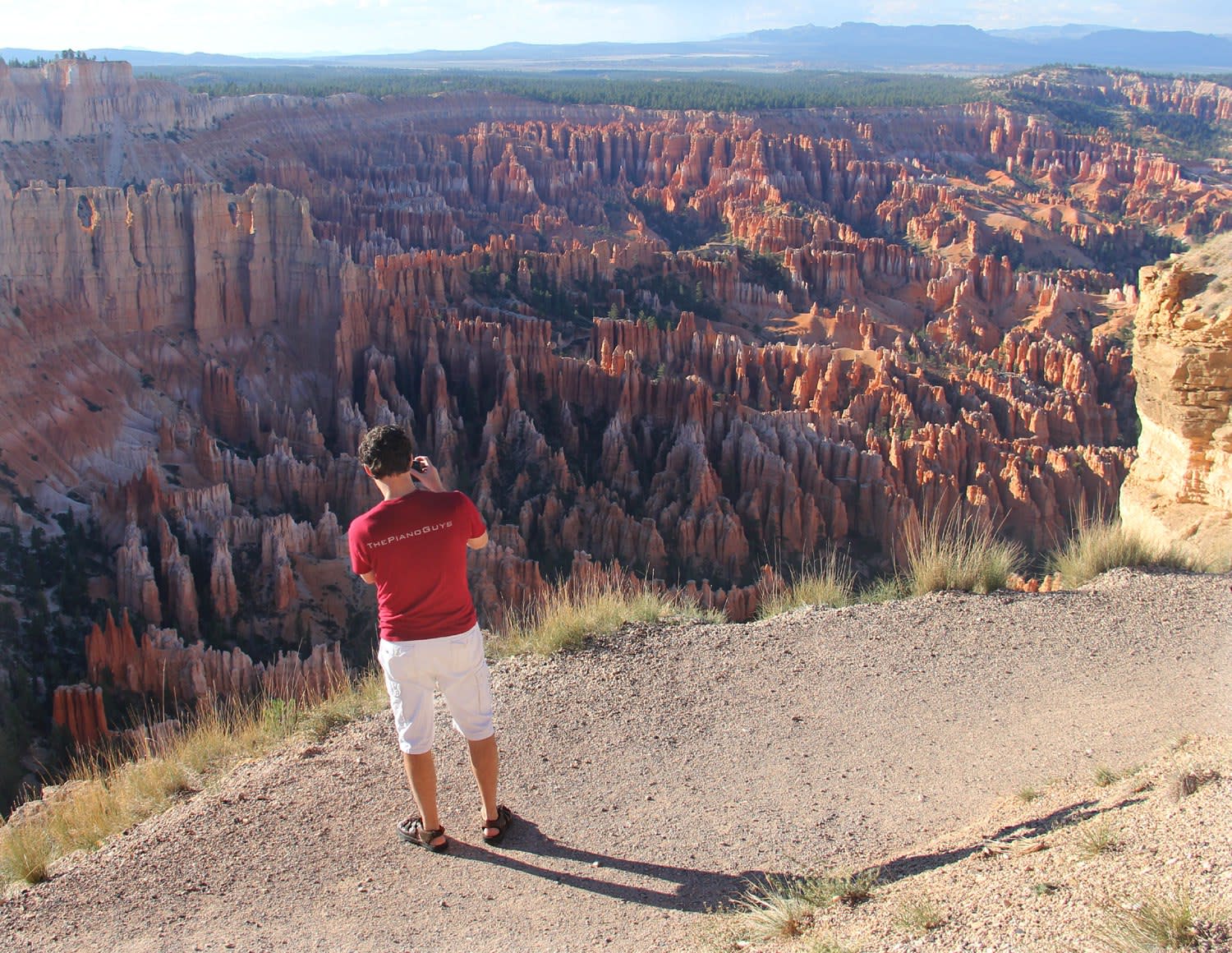 Paul Anderson (one of The Piano Guys) takes photos of Bryce Canyon as he performs some location scouting for the soon-to-be-released Youtube music video, shot at Bryce Canyon.
Look for their new album and video to be released tomorrow (October 2, 2012). They also have a PBS special coming up soon. The video was filmed at Bryce Canyon National Park and in Red Canyon this past week. You can learn more about The Piano Guys here...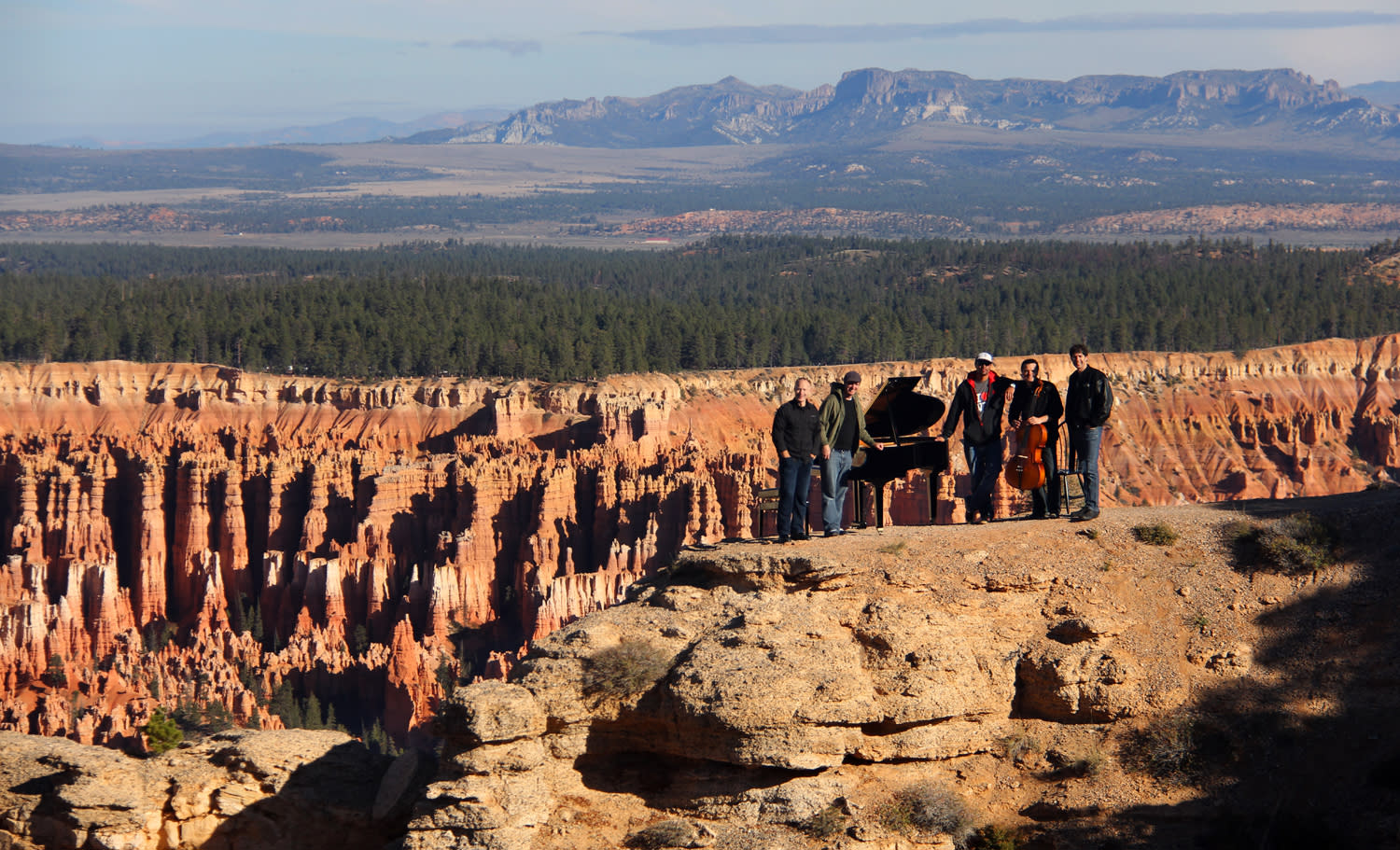 The Piano Guys pose for a shot at Bryce Canyon National Park, while shooting their newest music video. They all shot some scenes in nearby Red Canyon on Scenic Byway 12.