Fall is gorgeous all on its own. Add in the majestic landscape of Grand Staircase Escalante National Monument, and it becomes beyond breathtaking. As the temperatures cool with the arrival of fall, it's a great time to visit Grand Staircase Escalante National Monument. Fall is perfect for scenic drives, and hiking adventures in GSENM.
SCENIC DRIVES
Hop on Cottonwood Canyon Road from Cannonville and before you know it you'll be transported through Grand Staircase Escalante National Monument on a rugged canyon road that harkens the Old West. From Cannonville, you can quickly reach Kodachrome Basin State Park, Grosvenor Arch, and Cottonwood Slot Canyon. Drive Cottonwood Canyon Road only under dry conditions.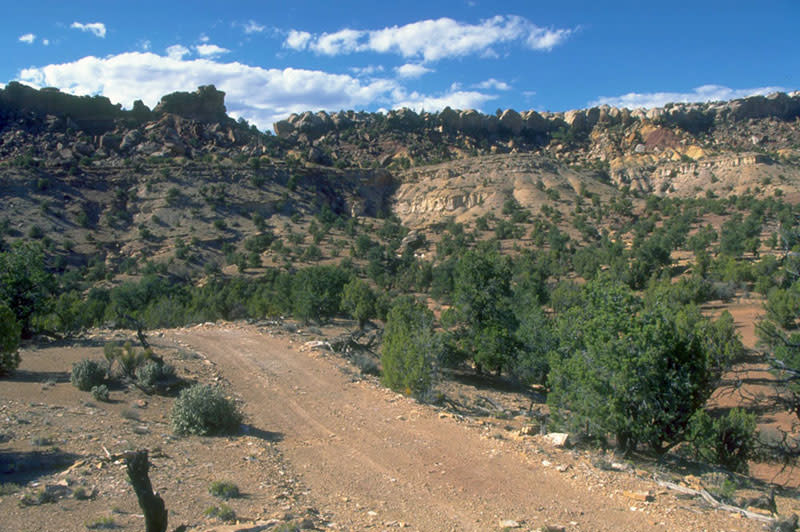 Smoky Mountain Road - Check for good weather and use an appropriate vehicle to explore this back country road.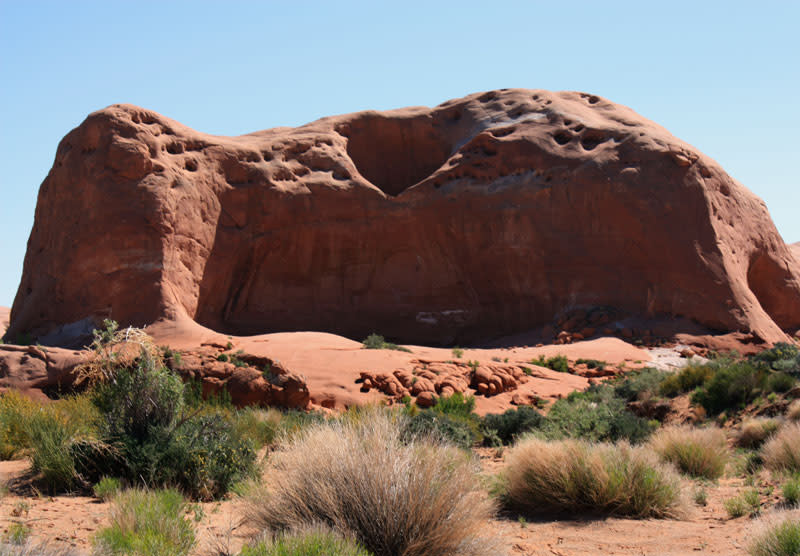 Hole in the Rock Road begins on Scenic Byway 12 southeast of Escalante and runs clear through to Lake Powell. The dirt road is smooth and maintained for the upper 15 miles. Hole in the Rock Road leads to the famous pioneer passing down the 900-foot high cliffs to cross the Colorado River.
HIKES
Lower Calf Creek Falls is a great fall hike in Grand Staircase Escalante. Cooler autumn temperatures make for a pleasant hike along the sunny 3-mile trail to this desert waterfall paradise, so you can really enjoy the view and the points of interest along the way. Lower Calf Creek Falls trail is fairly easy with little elevation gain, along a maintained trail. The trailhead is signed Calf Creek Recreation Area, visible from Scenic Highway 12 between Boulder and Escalante.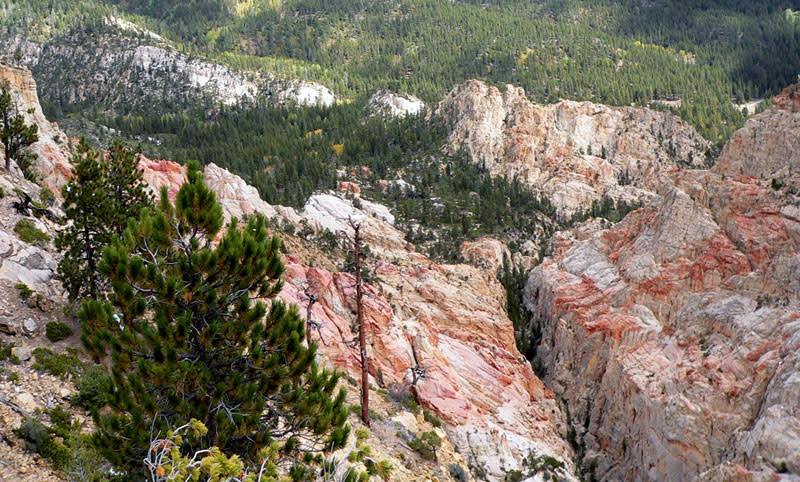 Explore Box Death Hollow wilderness area on foot.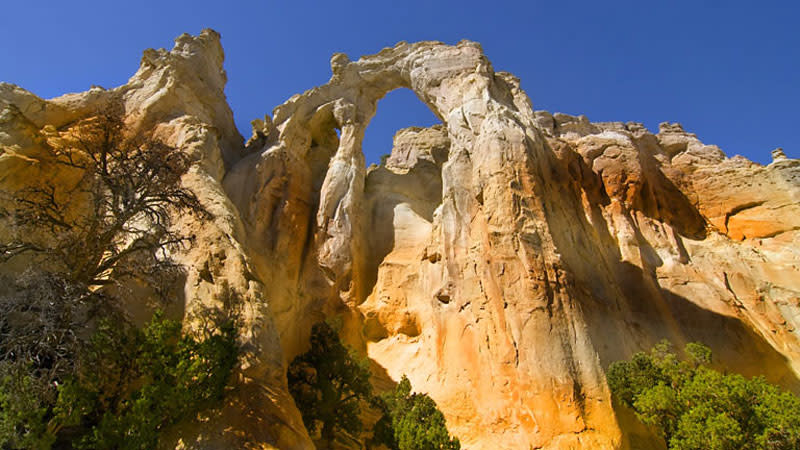 GSENM VISITOR CENTERS:
Grand Staircase Escalante National Monument Visitor Centers issue backcountry permits, which are required for overnight backpacking in GSENM. Visitor Centers are located in Escalante, Cannonville, and at Anasazi State Park.
As always, prepare well to go into the back country.  Bring sufficient water, food, and a proper vehicle to best experience out-of-the-way locations.  Learn more about Scenic Byways & Backways.