Bryce Canyon Country boasts all sorts of hidden beauty waiting to be discovered and explored - and sometimes a scenic drive is just the way to do it. The Burr Trail begins near Boulder, UT, and winds for 66 miles through some of southern Utah's most untamed landscape. Take a scenic trip through majesty and history along this remote backway, which follows the cattle trail blazed by John Atlantic Burr in the 1800s. Follow the winding road through the southern tip of Capitol Reef National Park, through Grand Staircase Escalante National Monument and Glen Canyon National Recreation Area to the sparkling blue waters of Lake Powell.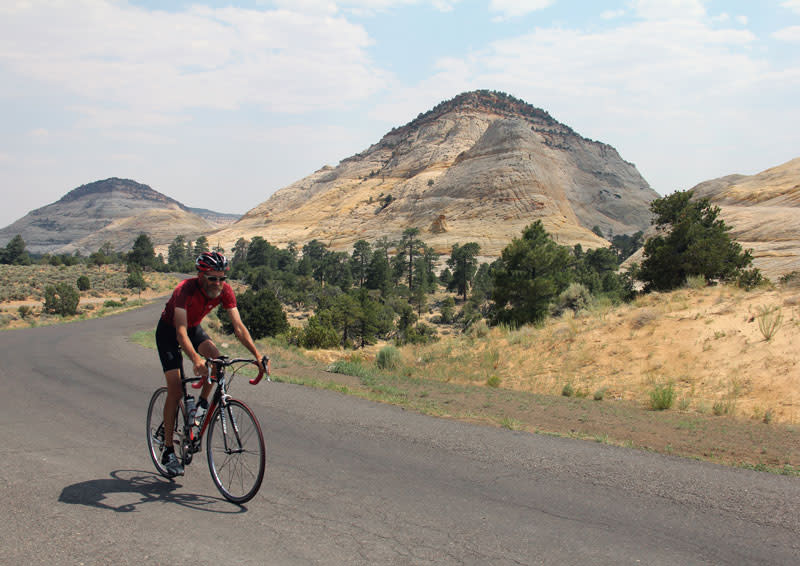 The Burr Trail cuts through Bryce Canyon Country's Navajo sandstone ridges past notable landmarks. The Waterpocket Fold, the Gulch, and the Lampstand are just an impressive few of the rugged geologic formations along the Burr Trail. The sandstone Circle Cliffs and the Henry Mountains are also visible along the Burr Trail.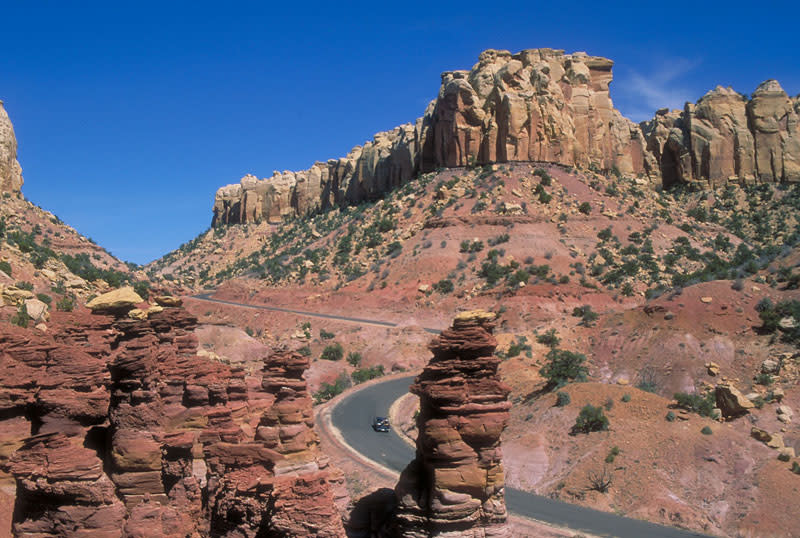 Side trips and spur roads accessible from the Burr Trail include a 28-mile loop through Long Canyon, and the rugged Muley Twist Canyon full of twists and switchbacks. The Burr Trail intersects with Notom Road at the tip of Capitol Reef National Park. Although well maintained and mostly paved, a remote stretch of unpaved highway through Capitol Reef National Park and some spur roads may require a high clearance, 4WD vehicle. So prep well for this incredibly scenic backway road trip with a well-maintained vehicle, a full gas tank, water, and food. You won't find services (gas, food, lodging, maintenance, etc.) along the Burr Trail road.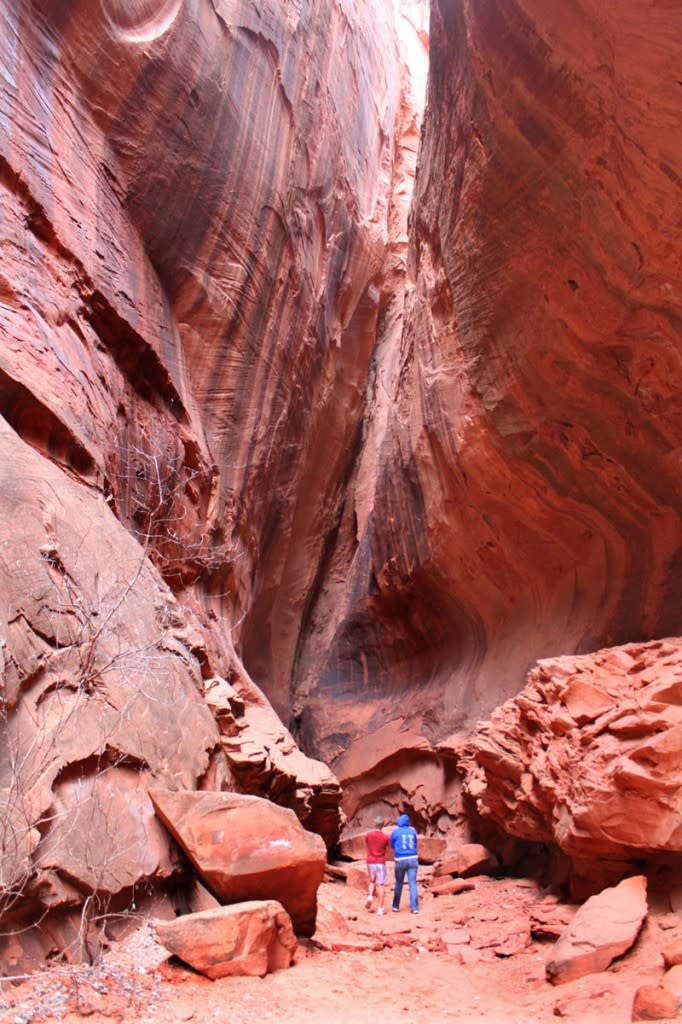 The Burr Trail was unpaved and difficult to access for more than 100 years, until the end of the 20th century. An 1882 journal entry by pioneer Josephine Catherine Chatterly Wood paints a picture of the Burr Trail's remote and rugged beauty. "The Burr Trail is the most God-forsaken and wild looking country that was ever traveled," she wrote. It was only when the Glen Canyon National Recreation Area was established in the 1970s that a new influx of tourists brought attention to the Burr Trail. Even then local officials and wilderness conservationists engaged in a battle between economics and preservation. The Burr Trail was partially paved in 1991, giving access to one of the most remote landscapes left in modern day. Learn more about the Burr Trail here.