Experience the wind rustling through your hair, the fresh smells penetrating your soul and the amazing sights not diminished by a glass window. ATV riding is one of the most enjoyable ways to truly experience Bryce Canyon Country. The area is overflowing with breathtaking trails that go through diverse sceneries so your eyes will never grow bored. Many visitors use the town of Panguitch as a home base for their ATV adventures since it is close to many different trails. Although Bryce Canyon has many amazing ATV tours, we've listed three trails that we consider are some of the best.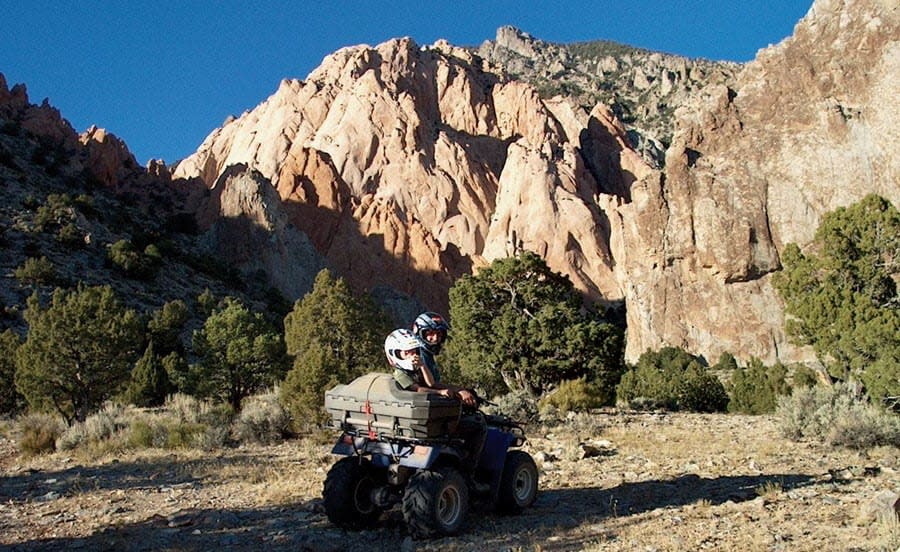 Casto Canyon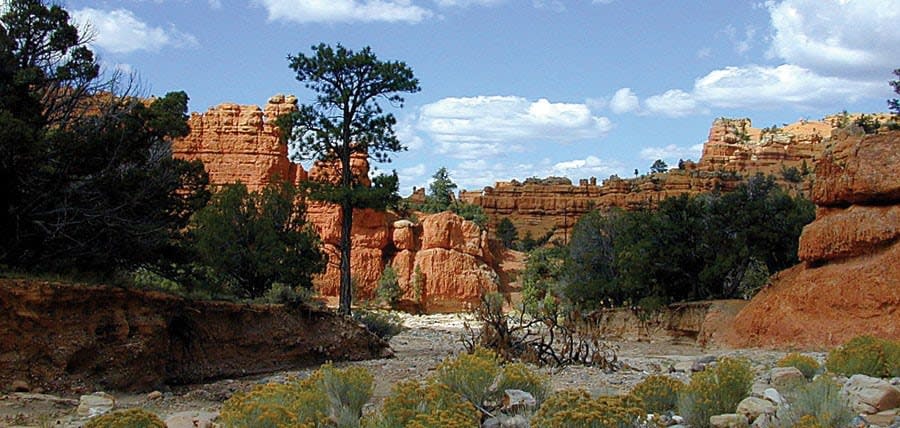 Casto Canyon is beautifully decorated with spires of orange rock that tower high above the canyon walls and that are surrounded by the forested scents of pine and cedar. This 36-mile round-trip trail goes through the magnificent formations of red hoodoos, pink and white sandstone cliffs and the ever-deepening greens of the ponderosa pines in Casto Canyon.
The Casto Canyon ATV journey is fairly easy to travel on, yet will provided you with rugged terrain through the twists, dips and sharp turns of Utah's rocky, desert landscape. Prepare for a full day of sightseeing, great photo opportunities and of course snack breaks to soak in the amazing views such as Peterson Point. You should allow for up to five hours for this ride. This trail can be accessed by either Highway 89 or Highway 12. Panguitch, Utah is a great place to start looking for ATV rentals like American ATV Rentals.
Badger Creek Loop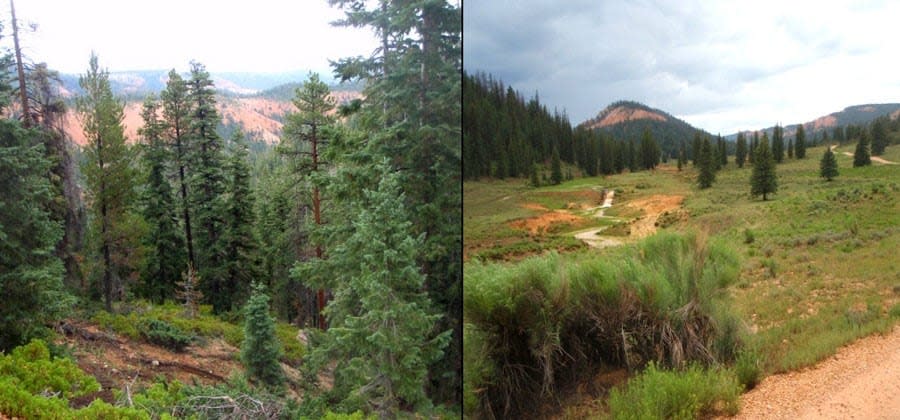 Deep in Dixie National Forest, Badger Creek Loop is an ATV run you'll not want to miss. This 20-mile trail is full of high mountain meadows, thick shaded forest canopies, orange hoodoos and mixed conifer forests, making the views along Badger Creek Loop legendary. This ATV tour starts from Tropic Reservoir, and once you reach the top of the Paunsaugunt plateau, you will overlook the rural town of Hatch.
Most riders allow around three hours for this round-trip ride, to have enough time for camera stops of the breathtaking scenery. Although there are no trail restrictions, side-by-sides will not fit through the terrain in some locations along the trail. Check in with Bryce Wildlife Adventure for a close and reliable ATV rental company and for guided ATV tours.
Powell Point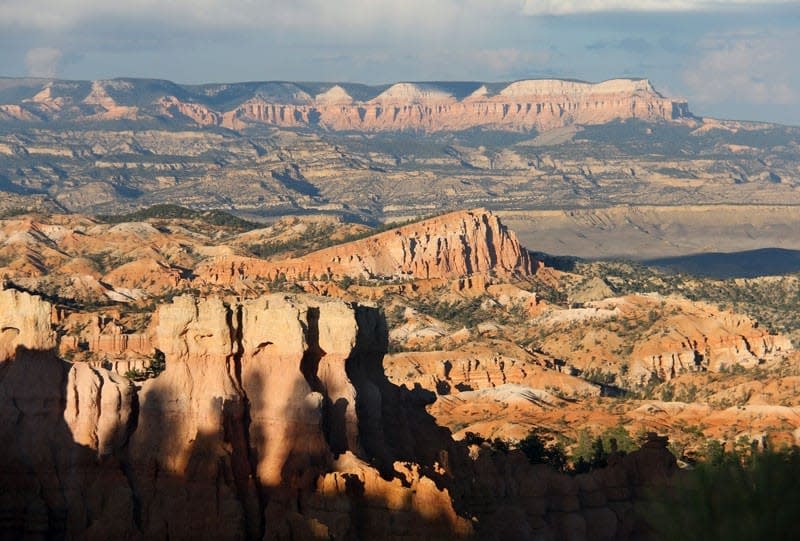 The last on our top three epic ATV tours is the big kahuna, the ultimate grand finale of scenic sites—the colossal vista of Powell Point. At the viewpoint, you will enjoy a slight break off the ATV with a 3/4 mile hike at the top with an elevation of well over 10,000 feet. Once at the top, you'll understand why we included this trail as one of the best ATV tours. Powell Point is a lofty perch that provides a stunning view of southern Utah and parts of northern Arizona.
Powell Point ATV tour is a 20-mile round-trip beauty with no trail restrictions and can be reached from Scenic Byway 12. Bryce Canyon ATV Adventures will help you get situated and provide the necessary equipment to make your adventure even more memorable.
Now we want to hear from you. Have you ridden these ATV trails? Would you add more to the list? Which one trail is your favorite? Leave a comment below with your answer! I think we should also include somewhere that for more ATV Tours and Rental options follow this LINK. If you want more ATV tours to explore go HERE to see our full six-day ATV itinerary.