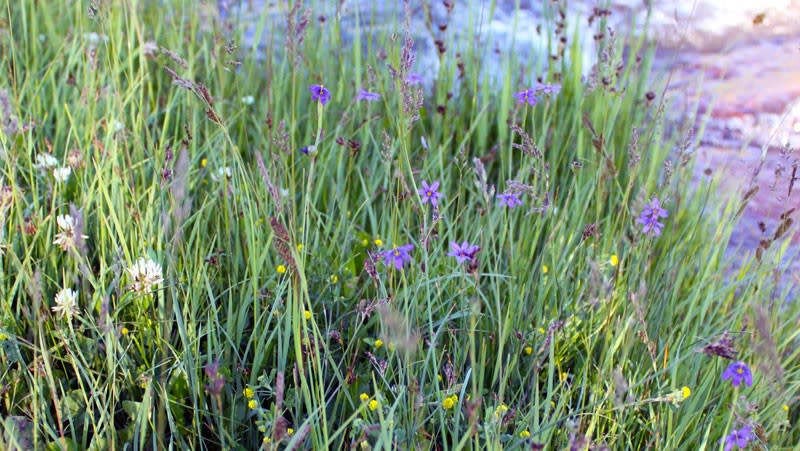 Flowers blooming in a mountain meadow.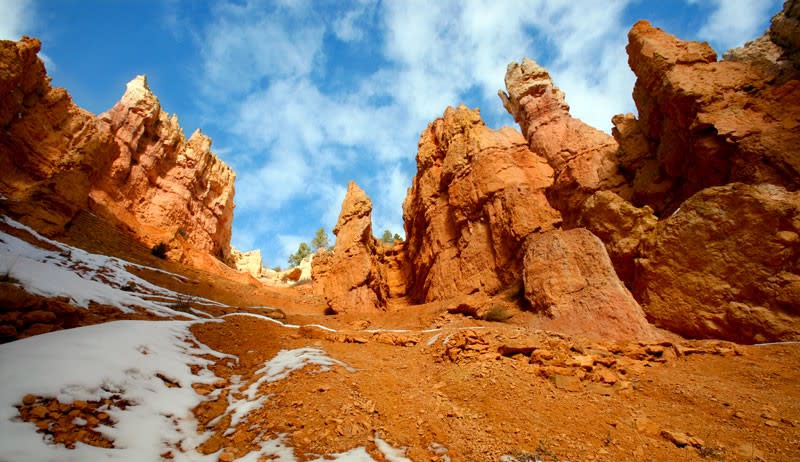 Daytime temperatures typically range from 40 to 70 degrees — but be prepared for any kind of weather! While springtime is a great time to beat the heat and crowds, you just might see snowfall, and overnight temps can dip into the low 30s.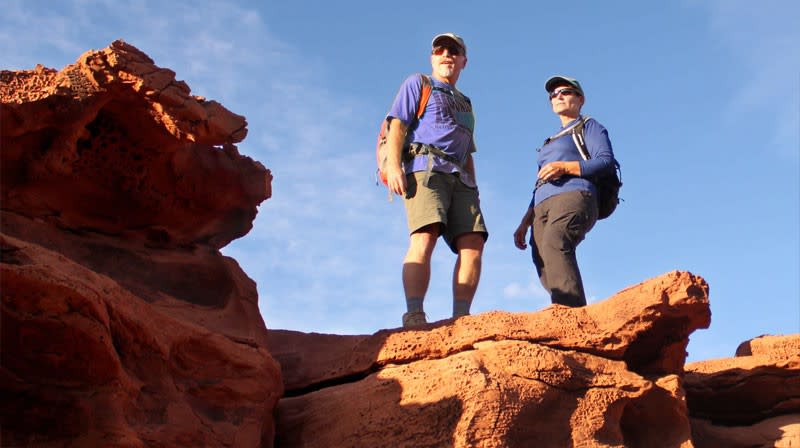 Hikers enjoy the views of Capitol Reef National Park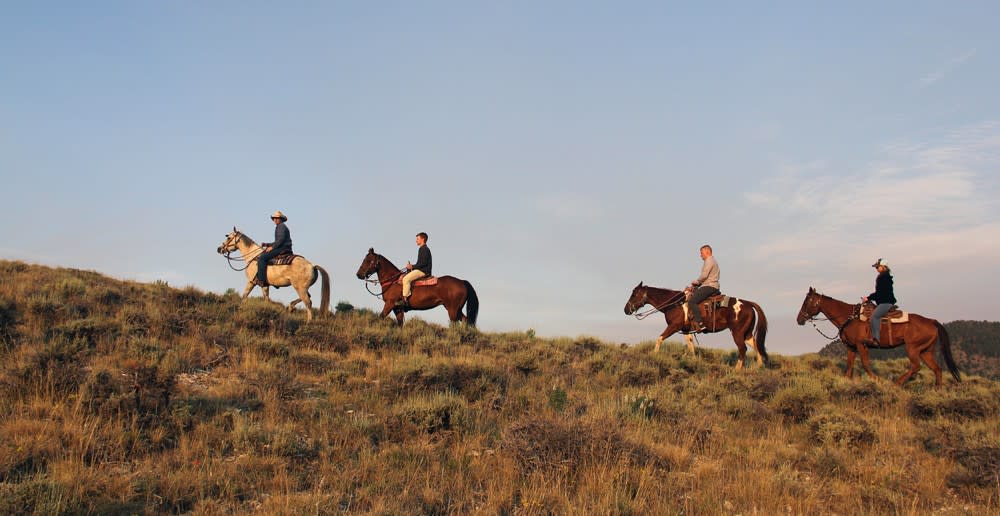 Equestrian trails wind throughout Bryce Canyon Country — you may even see horses while you're hiking Kodachrome Basin's Panoramic Trail. Red Canyon, Thunder Mountain, Losee Canyon, Fremont Trail, and the Paunsaugunt Trail offer an incredible variety of scenery and distance on horseback.
Most of Bryce Canyon National Park's roads and viewpoints are open during spring. The roads leading to Fairyland and Paria viewpoints are unplowed, for your spring cross-country skiing and snowshoeing pleasure. The return of spring's Daylight Savings Time gives you an extra hour to explore inside Bryce Canyon National Park, but without the summer influx of people. In fact, lighter crowds are one of the most measurable benefits of a springtime visit to Bryce Canyon Country.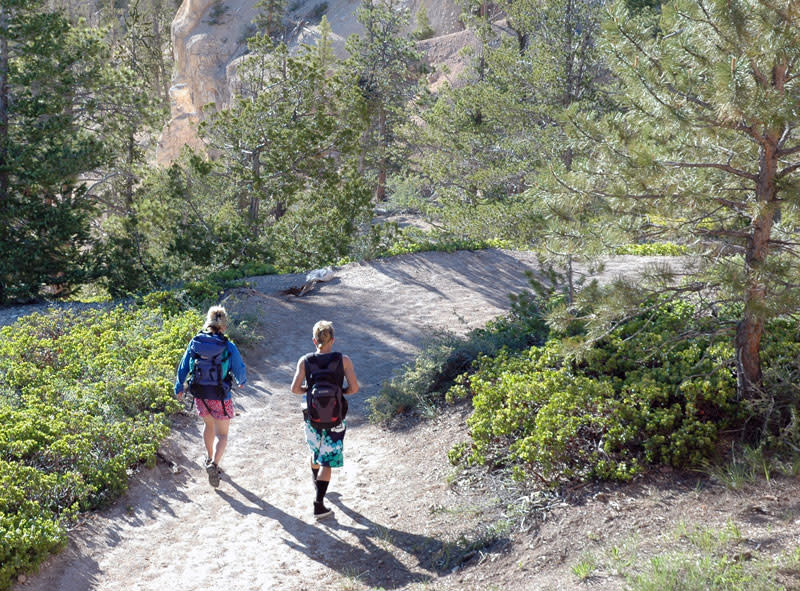 Enjoy a rim trail in Bryce Canyon
Scenery explodes with beauty during spring. The 18-mile scenic rim road through Bryce Canyon National Park is a great way to see the park. Scenic Byway 12, Utah's only All-American Road, winds through Bryce Canyon Country and leads to all of our charming, historic towns.
Spring is also a great time of year to visit Bryce Canyon Country's three state parks; Anasazi State Park, Escalante Petrified Forest, and Kodachrome Basin. Each offers very different yet interesting insights into Bryce Canyon Country's ancient past.  A springtime walking tour of Panguitch's historic red brick buildings is also in order. Spring's clear night skies are also a perfect time for stargazing; try catching one of the ranger-led programs available in Bryce Canyon National Park year round.
Since Bryce Canyon Country's elevation ranges from 4,300 to 9,000 feet, your best bet is to pack for your trip with layers in mind. Trails may have different conditions, depending on weather, so water-resistant hiking boots with great traction are your best bet.  The higher altitude sun and dry climate might warm you up a bit even on colder spring days, but don't forget your sunscreen!  Read more about Bryce Canyon.