Capitol Reef National Park is one of Utah's best kept secrets, with hidden treasures and breathtaking surprises just waiting to be discovered and explored.  Capitol Reef National Park's landscape is dominated by the Waterpocket Fold, a geologic "wrinkle" in the earth's crust that runs for 70 miles through the length of the park. The Waterpocket Folds ridges, cliffs, canyons and domes add dramatic beauty to the already magnificent landscape, proving there's more to Capitol Reef National Park than meets the eye.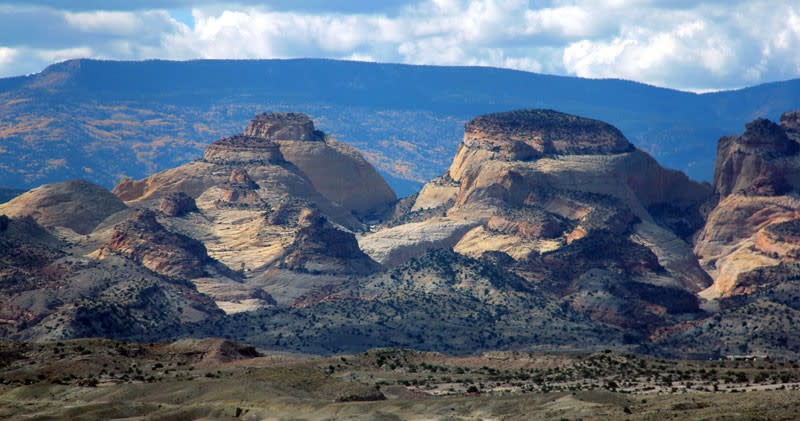 Dome formations on the east side of Capitol Reef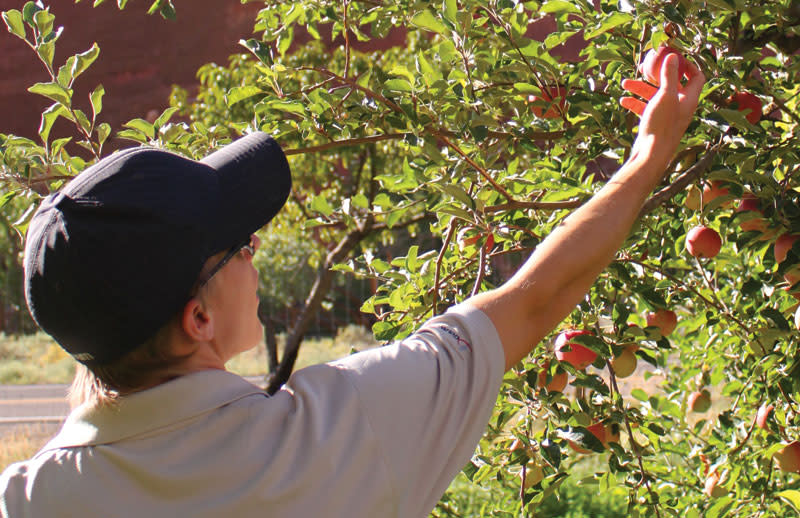 Here's where another surprise awaits, as you don't expect to see orchards in a Utah national park. But that's what you'll find in the Fruita section of Capitol Reef — more than 2,500 fruit and nut trees, in fact. The historic orchard has been continually cultivated since Mormon pioneers arrived in the mid-1800s — another jewel in Capitol Reef's scenic crown.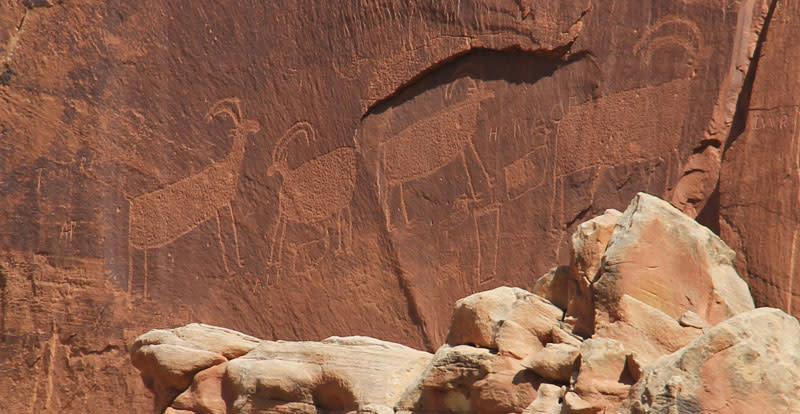 Petroglyphs in Capitol Reef National Park
Heading back of the beaten path (not that many paths in Capitol Reef are all that worn) Burro Wash offers solace and solitude not found at many other national parks. The Burro Wash hike is an exciting experience of scrambling over boulders, wading through small pools of water, and squeezing through the Navajo sandstone narrows, opening to expansive views of the Waterpocket Fold.
Cathedral Valley's massive monoliths accent the stark backcountry landscape. The main attraction here, besides the breathtaking landscape, is the absolute solitude of this remote area—a rarity in today's harried lifestyle. Muley Twist Canyon offers another remote, challenging and beautiful backcountry experience, showcasing the swirling effects of water erosion on the sandstone walls. In contrast, the Hickman Bridge Trail is probably one of the more frequently hiked routes, but in Capitol Reef National Park "frequent" is a relative term. The 2-mile out and back trail leads to views of Hickman Natural Bridge, the Waterpocket Fold, Capitol Dome, and the Rim Overlook.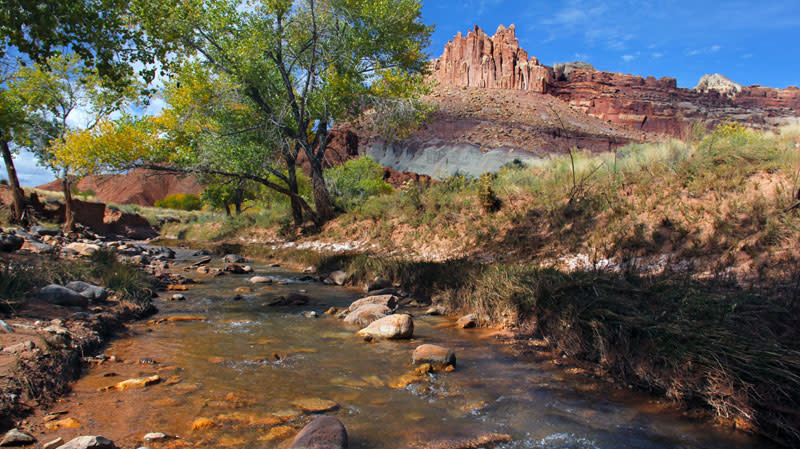 The Fremont River runs through Capitol Reef.Capitol Reef may be the least visited of Utah's five national parks, but this hidden jewel is definitely worth a visit. Giving access to the southern end of Capitol Reef National Park, as well as access to Torrey via Scenic Byway 12, Boulder makes a great home base for exploring Capitol Reef National Park from Bryce Canyon Country.