Scenic Highway 89 runs north-south for more than 500 miles, all the way through Utah from northern Arizona to the Idaho border.  Traveling along Scenic Highway 89 is a great way to explore the region's scenic wonders, giving access to Bryce Canyon Country's red rock canyons and alpine forests, and world class attractions like Bryce Canyon National Park and the Grand Staircase Escalante National Monument. In 2006 President George W. Bush signed a bill designating sections along Scenic Highway 89 as the National Mormon Pioneer Heritage Area in tribute to the unique historical, architectural, and cultural significances found along the route.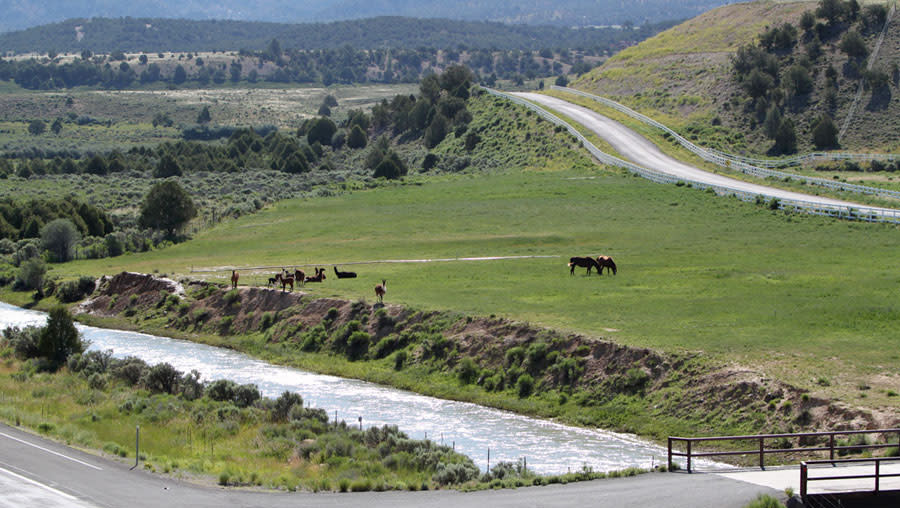 Traveling Scenic Highway 89 is an adventure through living history and scenic wonder. The Headwaters section of the National Mormon Pioneer Heritage Area includes Hatch and Panguitch, two of Bryce Canyon Country's historical gems. Located along Sevier River and Scenic Highway 89, Hatch is an emerging tourist community with hardy pioneer roots, offering western hospitality, lodging, nearby Mammoth Caves, and fantastic fishing. Fifteen miles north along Scenic Highway 89, the entire town of Panguitch is a designated National Historic District. A stroll through the charming downtown reveals original and restored brick pioneer homes and public buildings such as The Old Firehouse, Social Hall, and Carnegie Library. Downtown shops showcase the works of local artisans, and nearby attractions include the Paunsagaunt Wildlife Museum and Triple C Arena.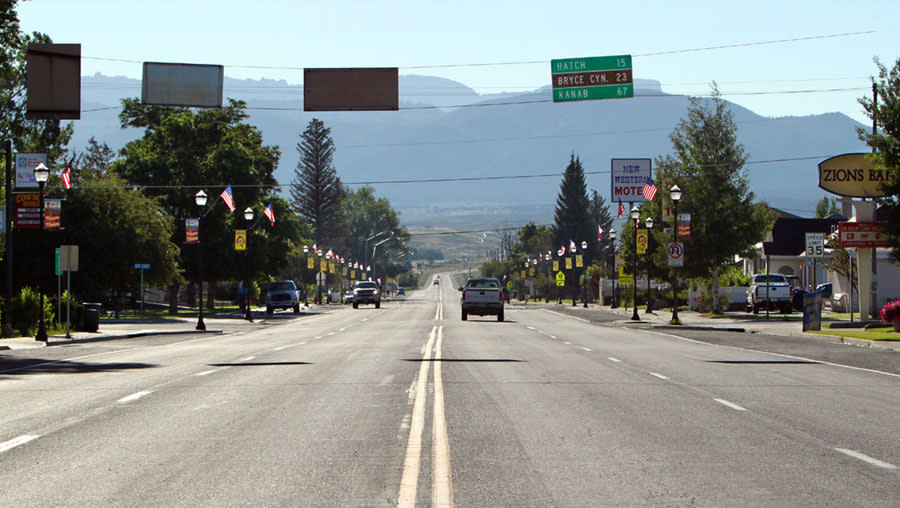 Panguitch, nicknamed "The Center of Scenic Utah," is a great starting point for exploration in all directions. The junction of Scenic Highway 89 with Scenic Byway 12, Utah's first All-American Road, leads to Bryce Canyon National Park 26 miles east, Tropic Reservoir, Kodachrome Basin State Park, Bryce Valley, Escalante Petrified Forest State Park, Anasazi State Park and more. Beginning and ending on Scenic Highway 89, the Boulder Loop is a scenic side trip along Scenic Byway 12 and Highway 24, passing through Grand Staircase Escalante National Monument and Capital Reef National Park.
From Panguitch, Scenic Highway 89 south leads toward the Highway 9 junction to Zion National Park, or through Dixie National Forest to the north via Scenic Highway 89's junction with Scenic Byway 143  to Panguitch Lake and Cedar Breaks to the west.