Head of the Rocks / Boynton Overlook / Escalante River Trailhead / Calf Creek Recreation Area / The Hogback / Homestead Overlook
Continuing east from the Upper Valley Graineries along Scenic Byway 12, Head of the Rocks Overlook is located in the Escalante Canyons between Escalante and Boulder.  The overlook offers panoramic views across the slickrock canyons, with the Boulder Mountains to the north, the Henry Mountains to the east, and the Navajo Mountains to the southwest.  This overlook is a photographer's paradise, with vistas stretching as far as the eye can see.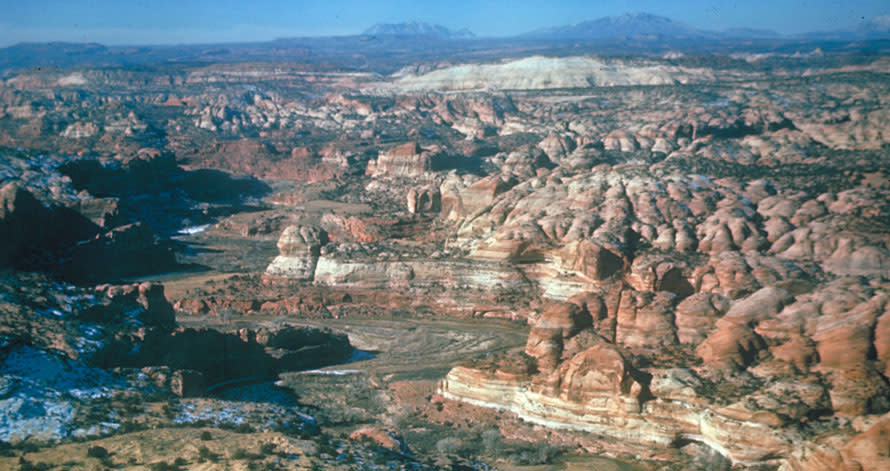 Also located between Escalante and Boulder, Boynton Overlook offers a bird's-eye view of a winding section of the Escalante Canyons that once served as an outlaw hideout. The vista is named for local rancher John Boynton, wanted for murder in 1878.  Today's occupants are far less criminal, primarily dozens of small animal and bird species that have found a haven in the canyons' life-sustaining riparian habitat.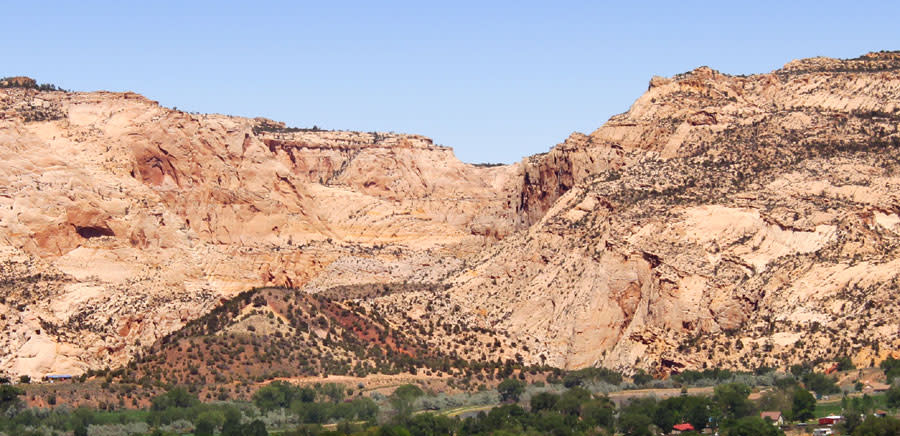 The Escalante River Trailhead is located along Scenic Byway 12, just upstream of the Escalante River Bridge.  Be sure to see Escalante Natural Arch and Escalante Natural Bridge as you hike or horseback ride along the river beneath towering sandstone canyon walls in the shade of cottonwood trees.  Be sure to check river conditions before heading out on the Escalante River Trail or into its side canyons.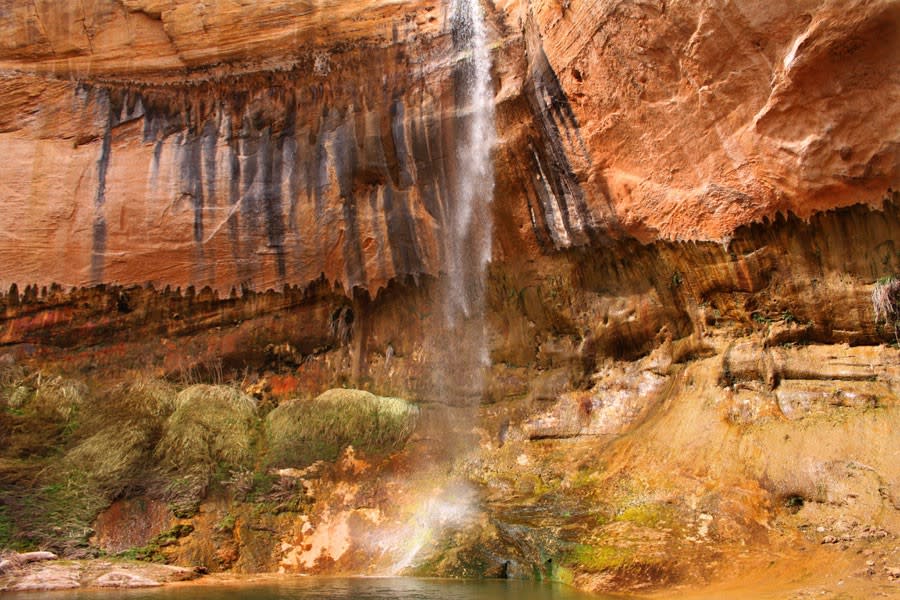 Calf Creek Recreation Area is just five minutes east on Scenic Byway 12 from Boynton Overlook.  This stop deserves a few hours of your time to picnic, wade in the creek, or hike six miles to the lovely 126-foot Lower Calf Creek Falls.  A 13-site campground offers the option to enjoy this high desert oasis just a bit longer.
The Hogback begins about five miles from Calf Creek Recreation Area.  This world-famous stretch of road just east of Escalante is known as 'The Million Dollar Road to Boulder.'  Built by the Civilian Conservation Corps in 1935, it was the first road to offer vehicular access into remote Boulder.  Rising above the Escalante River, The Hogback offers an exhilarating drive along a narrow, paved slickrock ridge with 2,000-foot drops on each side, and unbelievably beautiful views of this majestic canyon country.
Scenic Byway 12's dramatic views abound, with Homestead Overlook offering panoramic views from a 9,400-foot perch.  The vista sweeps from Capitol Reef to Navajo Mountain, with the Henry Mountains to the east, the Kaiparowtis Plateau to the west, and the Waterpocket Fold below.  Homestead Overlook is located 11.5 miles east of Anasazi State Park, along a paved stretch of Scenic Byway 12 that ascends Boulder Mountain.  Services include a picnic area, restroom, and interpretive signs.