Veering off the beaten path is a great way to experience Bryce Canyon Country's rugged beauty. But the backcountry can be a dangerous place, even for experienced explorers. Here are some tips to help you prepare for your backcountry adventures.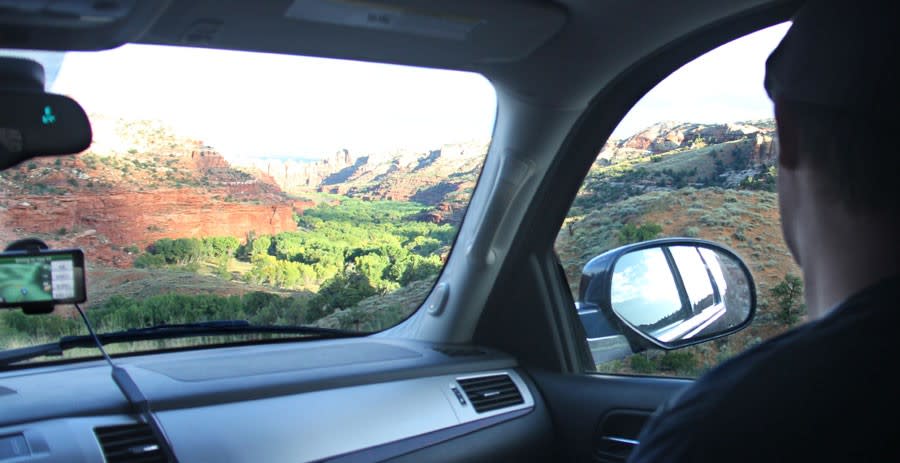 A view into the backcountry from your car along Scenic Byway 12.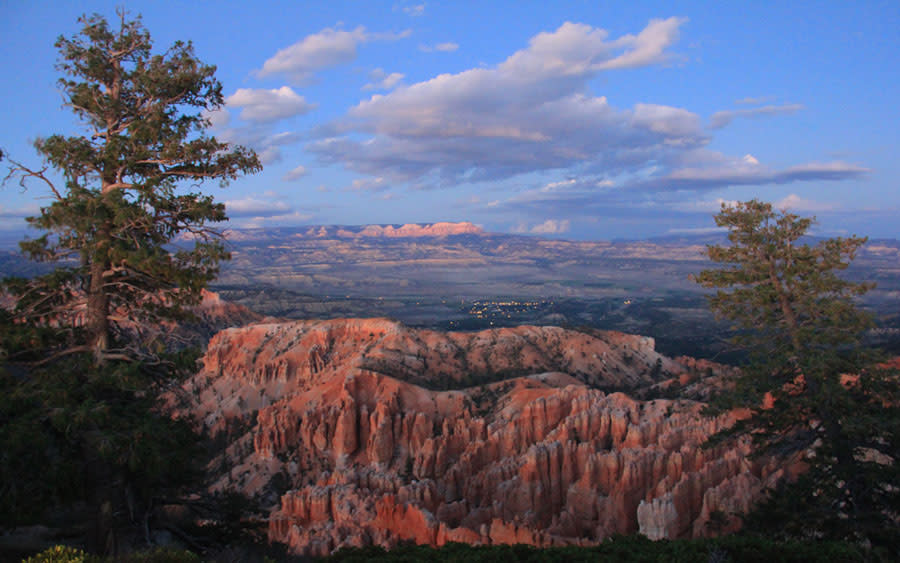 5. Weather. Winter comes early and stays late in much of the region's backcountry, especially at high elevations. Backcountry roads and trails may not be maintained during harsh conditions. Know the conditions before you go--check for road closures, snowmelt, and flash flood warnings.
Permits Overnight permits are required in Grand Staircase Escalante National Monument for all backcountry trails and overnight trips. Permits are free of charge and can be obtained at the Escalante Interagency Visitor Center or at developed trailheads. Bryce Canyon National Park offers primitive backcountry camping at designated sites. A permit is required and can be obtained at the park's visitor center for $5. Reservations must be made in person. Maps and backcountry hiking information are also available at the visitor center.
Mountains, Canyons and Slot Canyons Flash flooding caused by sudden rainstorms and mountain runoff can occur without warning in canyons and slot canyons. Mud can also be an issue in canyons, as well as loose rocks. Stay on designated trails, carry a map, and leave markers to avoid getting lost. Prepare for alpine temperatures by dressing in layers.
Scenic Drives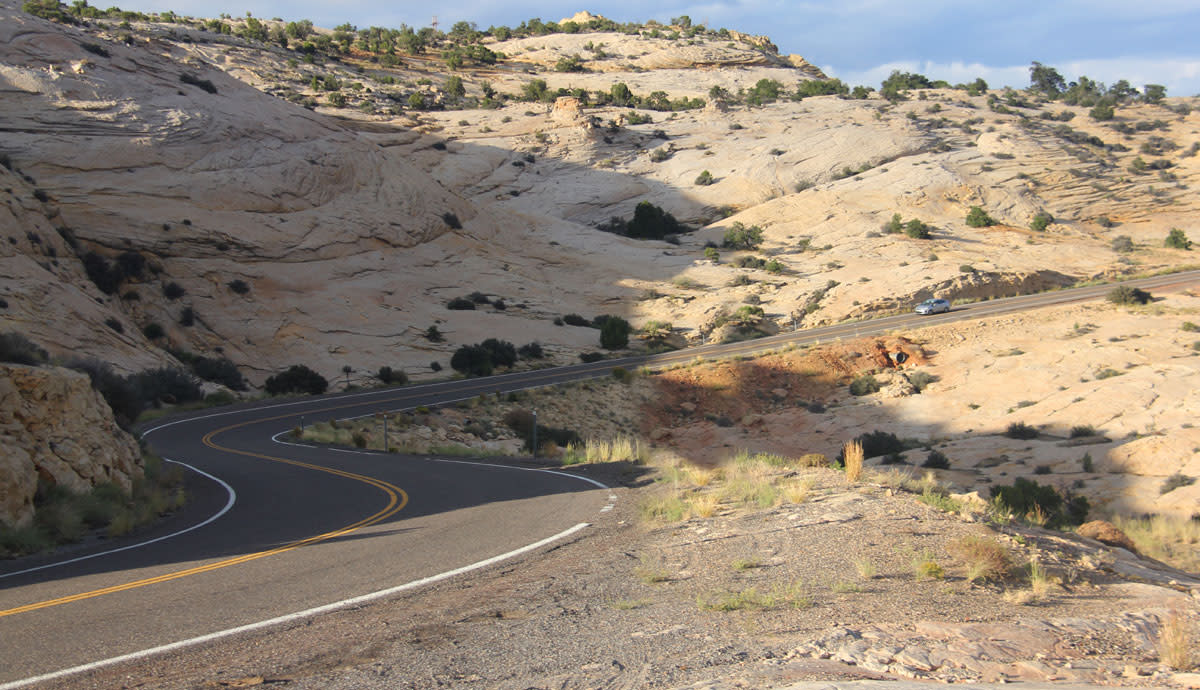 Driving along Utah's Scenic Byway 12, one of America's Top 10 scenic drives.
Be sure to check weather and road conditions before heading out on any scenic back roads, such as Hell's Backbone, Hole in the Rock Road, or Boulder Mountain's alpine roads. Dirt roads may be impassable when wet. Cell phone signals are not reliable, and gas stations are few and far between, so make sure you have a full tank and that your car has been properly serviced.  More scenic drive information...
Hiking and Mountain Biking Research your trail of choice, and the surrounding area. Note significant landmarks on your map. Register for permits. Check weather conditions ahead of time. Be sure to have proper gear and footwear, a compass, and plenty of food and water. Make sure your bike is properly serviced, in good working condition, and carry spare parts. Exploring the backcountry can be physically demanding, so condition your body before heading out for a hike or mountain bike ride.
And remember…preparation is key when it comes to safely enjoying your backcountry adventure.