A Utah-based television station just highlighted the Piano Guys with a story that re-caps how they came to be as famous as they are today.  Click here to see the video clip for the TV station segment.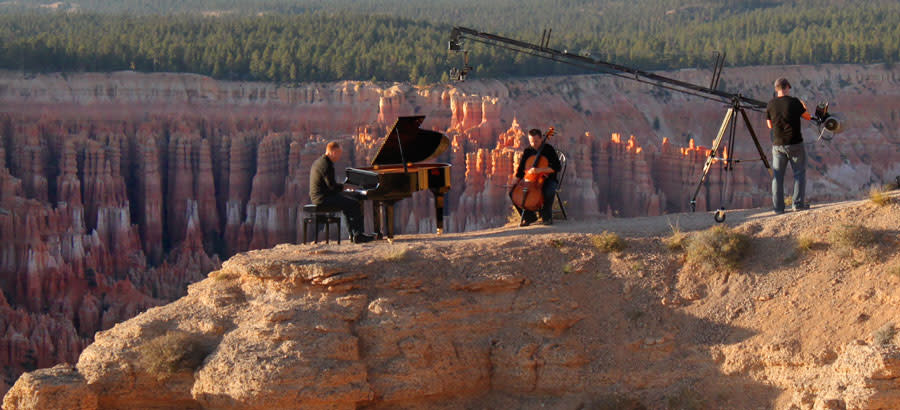 The Piano Guys shoot their Titanium mash-up video at Bryce Canyon National Park
The Garfiled County Utah Office of Tourism invited the Piano Guys to visit Bryce Canyon last fall to shoot a Cover Music Video to David Guetta's 'Titanium'.   (See the Titanium Cover Video here)  This video just surpassed 5 million views on youtube, and is still going strong.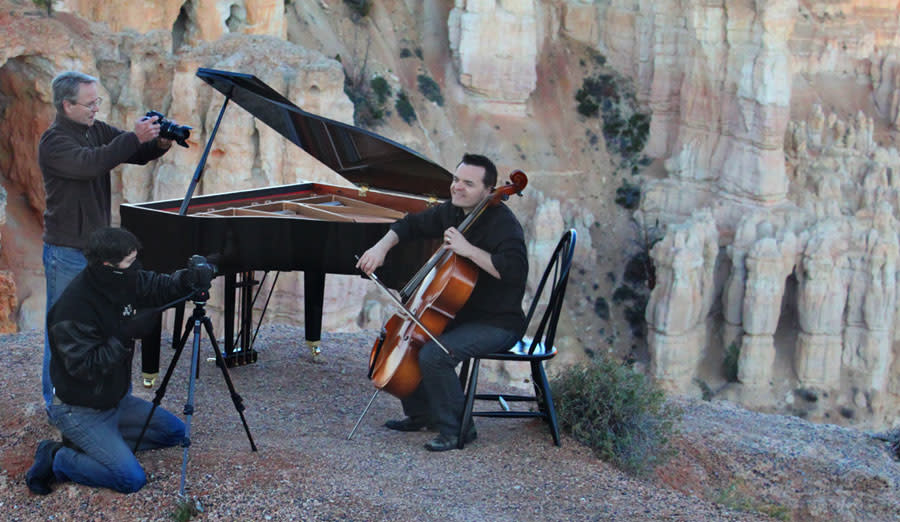 Paul Anderson and Mark Wade shoot video of Steven Sharp Nelson as he plays his cello.
The Piano Guys selected three locations in the Bryce Canyon area to shoot their video.  One of the locations was Bryce Point seen in these photos.  Bryce Canyon Country's director of tourism, Bruce Fullmer, gained permits to shoot the videos from the U. S. Forest Service and Bryce Canyon National Park.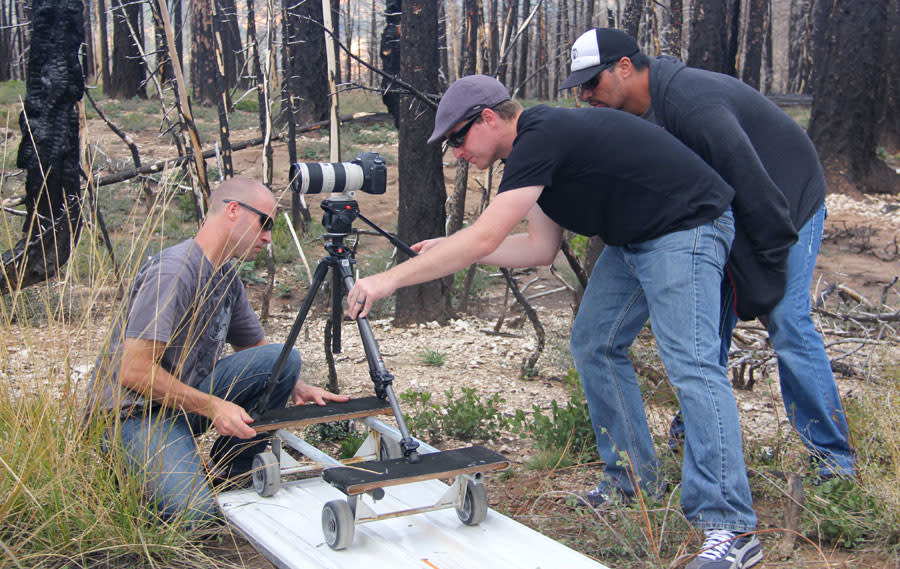 Piano Guys crew members set the stage for a video scene in a recently burned section of forest.
During mid day the crew shot video segments in the Dixie National Forest near the rim of Bryce Canyon, and also in Red Canyon near the visitor's center.  For some scenes The Piano Guys selected a part of the forest where there was a  forest fire, and used this location with blackened trees to contrast the dynamic colors of the hoodoo formations within Bryce Canyon National Park.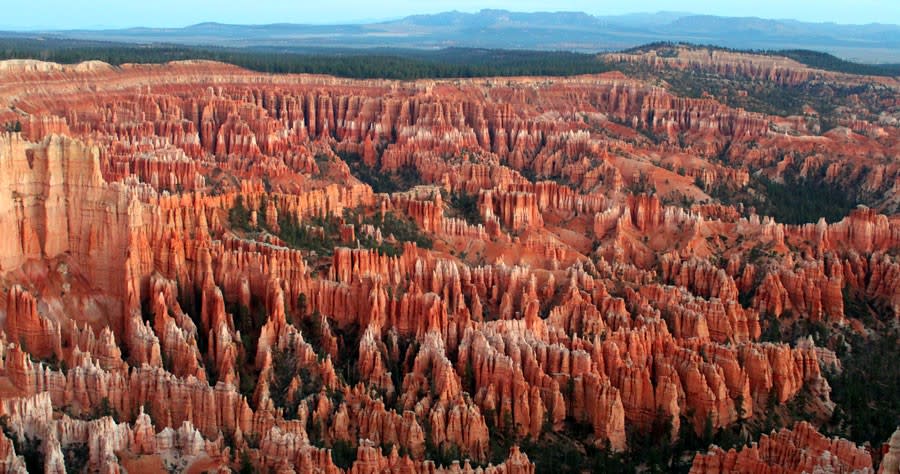 Bryce Canyon National Park at dusk, just after The Piano Guys have concluded shooting their video.
A fairly large crowd gathered to watch the production in various locations.  Falyn Owens, also of the tourism office, was on-hand as the sun was setting and the last portions of the video were being shot. Like many of the on-lookers she was awed by the dramatic setting and the aural sensation of the piano and cello as played by Jon Schmidt and Steven Sharp Nelson.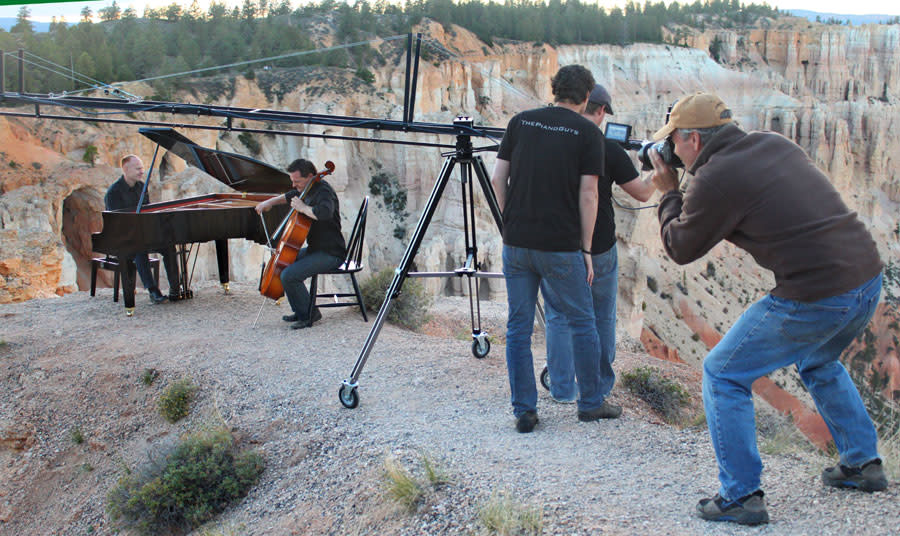 The Piano Guys record video for their Youtube mash-up hit Titanium
Mark Wade of Oculus Media, a tourism marketing consultant, coordinated the effort through Bruce Fullmer and the Garfield County Utah Office of Tourism, and aided with location scouting and production management.  Mark also assisted The Piano Guys and Sony Records by shooting Behind-The-Scenes, still photographs and video.