Photos are often the first thing that draws us into to learn  more about something we are seeing on Internet, and in that regard we wanted to make you aware of the many new photos that are found on the Bryce Canyon Country web-site.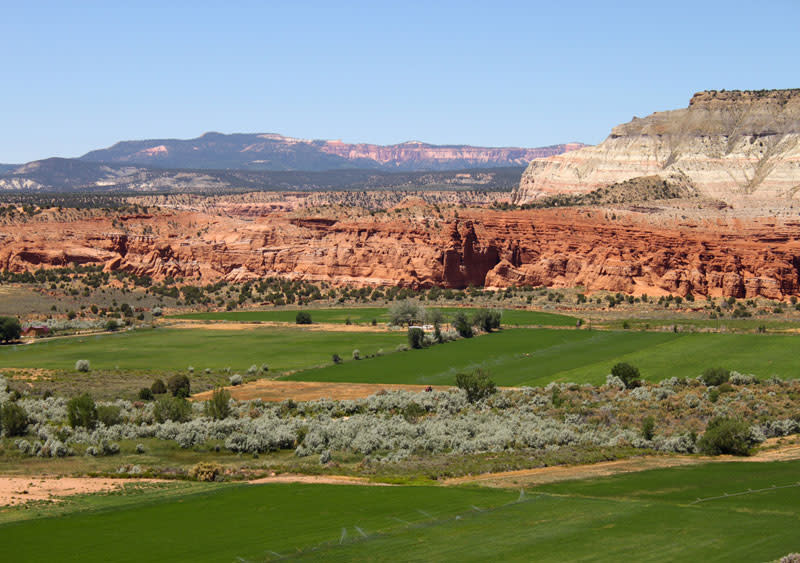 Farm fields in Cannonville Utah are in the foreground, and the Bryce Canyon rim in the upper left.
Over the course of the past year we have been gathering many new photos of the entire region, including pictures of activities, scenery, geology, and wildlife.   Many of these photos show up on corresponding pages on our site.  So if you visit any one of the community pages such as the Ticaboo, Cannonville, Tropic, or  pages for attractions such as Bryce Canyon, Capitol Reef, Boulder Mountain, and others.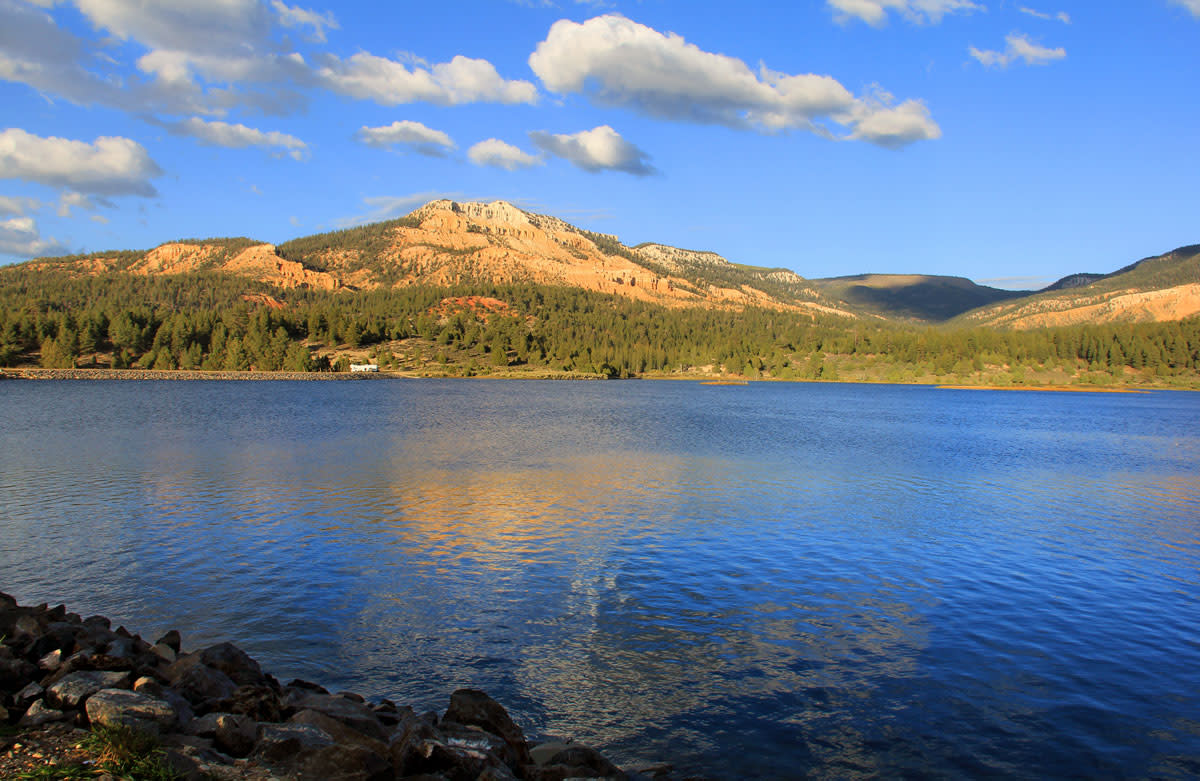 Pine Lake is a scenic oasis on the western edge of Boulder Mountain.
There are some places in Bryce Canyon Country where it is difficult to get the shot you want without shooting from a helicopter.   In locations like the Hogback on Scenic Byway 12, we actually set up a tall ladder in the back of a truck so we could get a high angle looking down on the road where it drops off 1,000 feet on both sides of the car.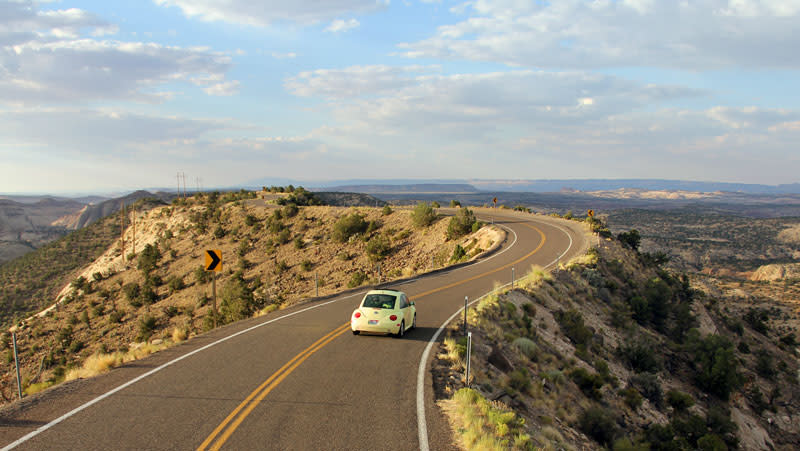 A view at the Hogback Section above Scenic Byway 12.
Often things will fall into place so that you get just the shot you're looking for, but in the case of the photo below we invited a few people to come and ride their Harley Davidson motorcycles through the arch in Red Canyon.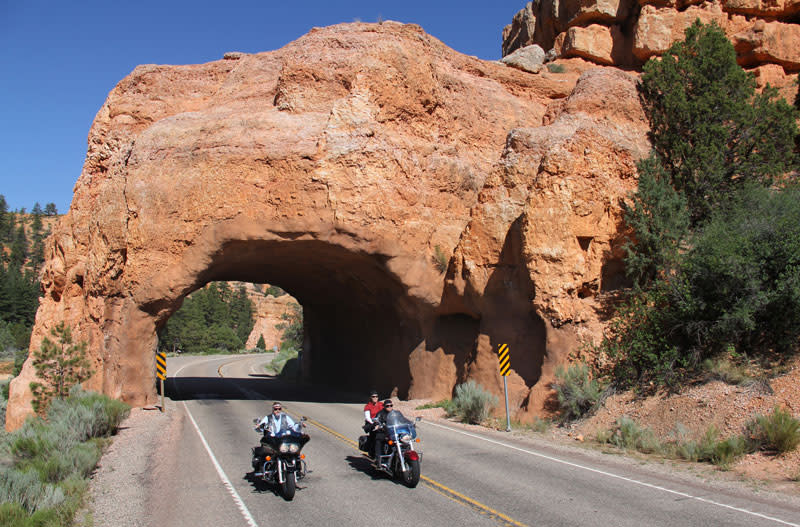 Harley Davidson motorcyles cruise Scenic Byway 12.
Shooting photographs in a place like Bryce Canyon Country is often a matter of deciding how much time you have and where you want to shoot first.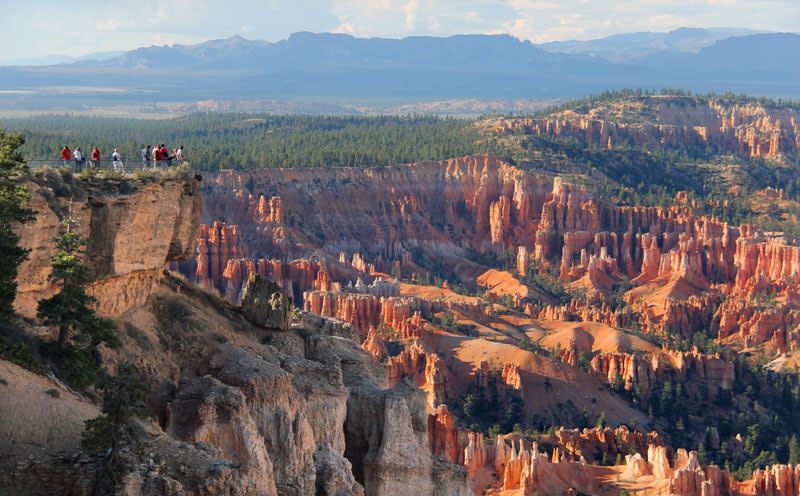 Visitors to Bryce Point take in one of the best views at Bryce Canyon.
We invite you to make plans to spend several days, or even a week, in Bryce Canyon Country, capturing photographs.  Send your pictures to us and, with your permission, they may end up on our facebook page.
Learn more about taking your own photographs in Bryce Canyon Country here.