Foodies visiting Bryce Canyon Country will love trying these new, delectable restaurants! Unique, local eateries will complete experience for visitors.
1. TANDOORI TAQUERIA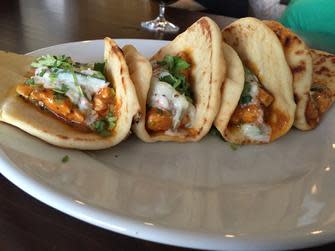 Looking for a satisfying meal after a long day of exploring Bryce Canyon Country? Experience a meal as unique as your adventure!
The Tandoori Taqueria is surprising local residents and world travelers with a blend of Indian delicacies—served traditionally over rice, or in a taco made from Naan oven-baked bread. The owners are locals of Panguitch, Utah, and have a passion for one-of-a-kind food and good company.
For more information, visit https://www.thetandooritaqueria.com/home.html
2. THE ORIGINAL KENNY RAYS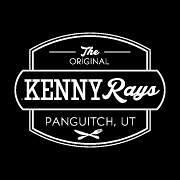 Grab your helping of good ol' American grub! Paying tribute to its Panguitch roots, The Original Kenny Rays takes the meaning of the towns name, "Big Fish," seriously. With a delicious selection of fresh Utah trout, this restaurant is a must for food-loving visitors.
The menu is quickly gaining fan favorites, such as the patty melt and garlic Rueben sandwich. Be sure to schedule a stop at Kenny Rays to indulge in this great American cuisine while visiting Bryce Canyon Country!
For more information, visit https://www.facebook.com/Kenny-Rays-1441612359465244/timeline/