According to scientists the earliest traces of humans in the Bryce Canyon area dates back 10,000-12,000 years when Paleo-Indians hunted along the Colorado Plateau.  Artifacts from Ancestral Puebloans, the Fremont People, and Anasazi Basketmakers (dating back between 200 and 700 A.D.) have also been found.  But it's the Paiute Indians, who occupied the Bryce Canyon area for several hundred years beginning around 1200 A.D., who really left their mark, hunting and gathering along the Paunsaugunt Plateau.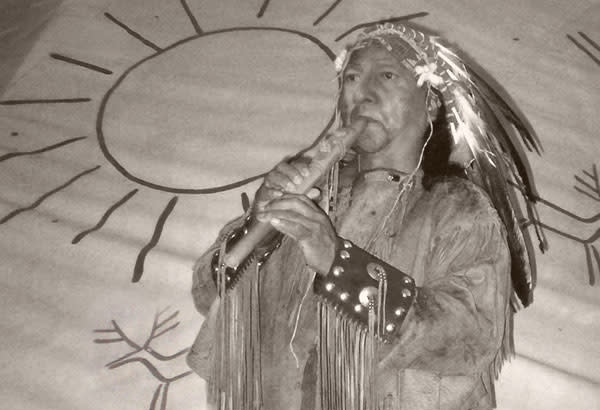 The Paiute Indians believed that the strange red rock hoodoos that dominate Bryce Canyon were 'Evil Legend People' (To-when-an-ung-wa) who were turned to stone by the powerful Coyote spirit.  They called these mysterious rock formations Anka-ku-was-a-wits, the "red painted faces." This legend became famous in 1936, when a Paiute elder nicknamed Indian Dick retold the legend to a park naturalist. The legend is displayed in the Bryce Canyon National Park visitor center museum.
More traces of ancient Native Americans can be found in modern day Bryce Canyon Country at Anasazi State Park in Boulder.  This Anasazi village was home to one of the largest tribes west of the Colorado River.
Anasazi State Park was established in 1970 to preserve the history and artifacts of these Anasazi Indians who dominated the area from 1050 to 1275 A.D. (Hopi and Paiute Indians briefly occupied the region in the following centuries.) The six-acre park features a partially unexcavated Anasazi village, along with artifacts on display in the museum.
Anasazi State Park is located on Scenic Byway 12 in Boulder, at an elevation of 6,700 feet. Visit the park website.