Join #HomemadeHoodoos and Bring Bryce Canyon to Your Home
A lot is happening in the world today and it's affecting everyone, not just the tourism industry. 
However, even when you're home refraining from unnecessary travel, there are ways you can bring travel home to you. You can dream about travel plans and update the bucket list. More importantly, you can bring a happy and positive perspective to the situation. Find ways to release your stress and find some peace or comfort. 
One way that Bryce Canyon Country is bringing hope and happiness to the tourism community and individuals at home, is through their #Homemadehoodoos campaign.
What are Hoodoos?
Despite the name that makes it so famous, Bryce Canyon is not a canyon. This collection of red and orange rocks that tower towards the sky create a natural amphitheater that has been formed from wind and water. Making up the largest collection in the world, these rock formations, called hoodoos, give millions of visitors each year a closeup view of something that is both unique and awe-inspiring.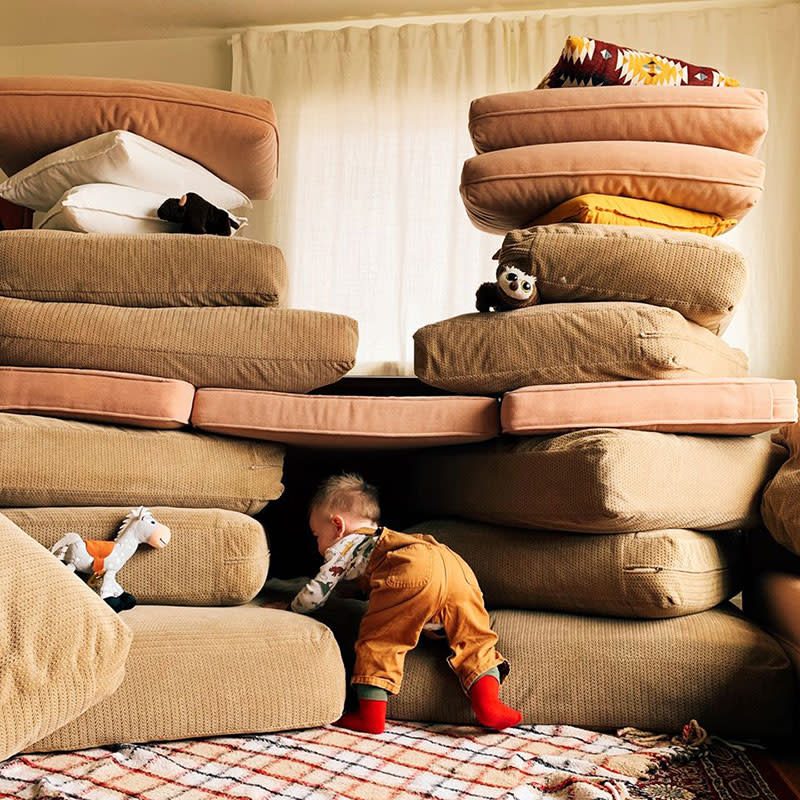 Make Your Own #HomemadeHoodoos
With that in mind, it's time to see if you can make your own hoodoos at home! Bring the iconic view that has become recognizable to so many and create it out of things that you have around your home such as Play Doh, pillows and couch cushions, art supplies and more. 
Get creative!
When you're done, take a picture and post it on social media. Don't forget to tag BryceCanyonCountry and use the hashtag #HomemadeHoodoos!
We can't wait to see what you build.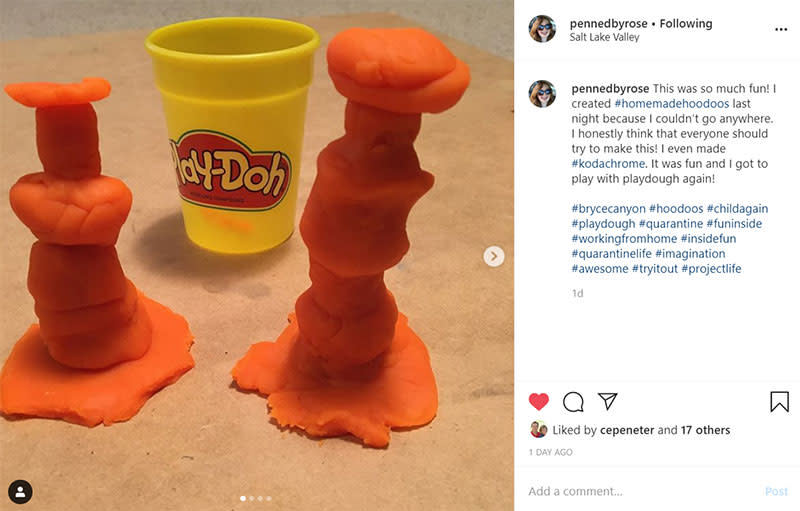 Dream of Bryce Canyon — Your Hoodoo Home
As you work through this activity, we hope you'll take the time to dream about a vacation to Bryce Canyon Country and all the adventures you can have in this Southern Utah haven. 
There are multiple ways that you can explore the hoodoos on your next trip including hiking the trails, taking advantage of the viewpoints and outlooks to hone your photography skills or taking an aerial flight over the amphitheater and surrounding areas — the possibilities are numerous!
Bryce Canyon Country has itineraries to help you plan and a trip planner on our website to save restaurants and lodging options. We hope to see you soon!