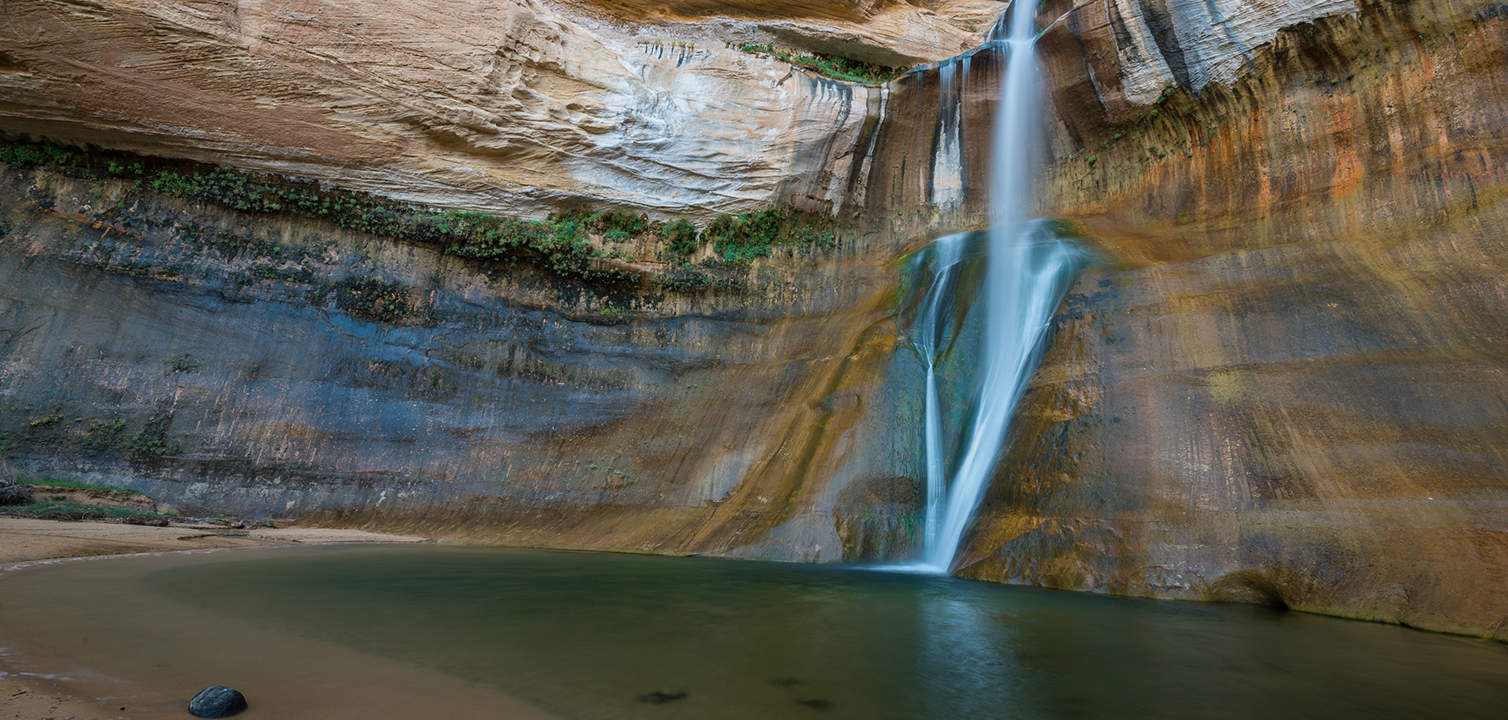 Congratulations to Hell's Backbone Grill for winning best restaurant in Utah!
In February, Hell's Backbone Grill picked up a Salt Lake Magazine Dining Award for best restaurant in Utah as well as best restaurant in the Moab and southeastern Utah region. You can read all about it here. To congratulate our friends at Hell's Backbone Grill, we put together this list of the four adventures you need to take after enjoying your meal at this award-winning restaurant.
4 adventures to enjoy after eating at the best restaurant in Utah:
Drive on Hell's Backbone Road


 

While not a designated scenic backway, Hell's Backbone Road is one of the most dramatic roads in the world. The gravel and dirt road is a 44-mile long feat that passes through Blue Spruce Campground and circles the Box Death Hollow Wilderness Area.

Hike to Calf Creek Falls

A shorter hiking trail to accommodate every level of hiking enthusiast, the Lower Calf Creek Falls Trail leads hikers to an enchanting waterfall that should not be missed if you're already in the area. Plus, it won't upset your stomach after a big meal. The trailhead is located at the Calf Creek Campground on Highway 12.

Visit the Anasazi State Park Museum


The Anasazi State Park Museum includes a fascinating, partially excavated prehistoric Indian village. This ancient village was once home to one of the largest Anasazi communities west of the Colorado River. The village is mostly unexcavated, but many artifacts have been uncovered and are on display at the museum.

Take a ride on Burr Trail Scenic Backway

Once a pioneer trail, this scenic backway was craved through sandstone dunes near Boulder, Utah. The ride will take you through Grand Staircase-Escalante National Monument, Capitol Reef National Park and Glen Canyon National Recreation Area for 66 miles. If you need a break from driving, the road has several scenic hikes along the way.
Hell's Backbone Grill is only open from the middle of March through Thanksgiving weekend, so be sure to plan your trip accordingly. There's plenty more to do, so be sure to visit our activities page before you go.