Sometimes you have to paint your verbal picture with a real picture that truly illustrates what something looks like.  In this case, we are referring to the Grand Staircase Escalante National Monument.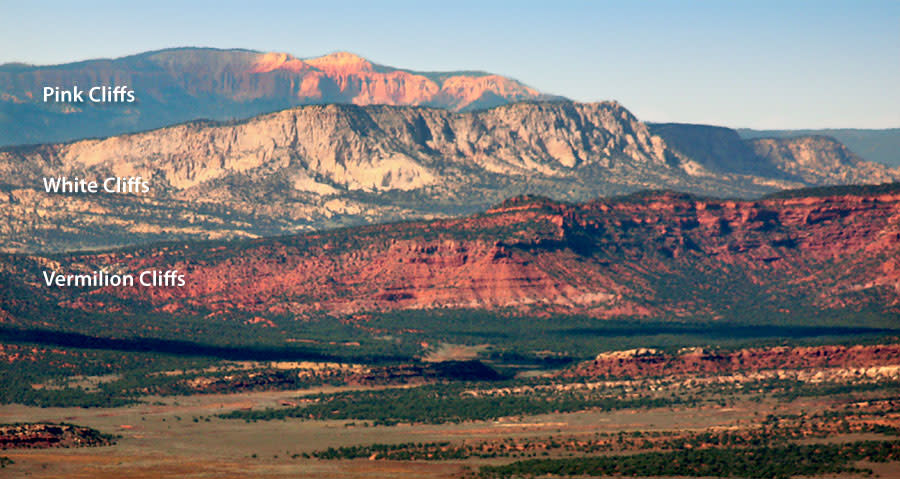 A view of three of the steps that are part of the Grand Staircase
This photo is taken from the Kaibab Plateau which is where the North Rim of the Grand Canyon is found. From this plateau you can look north and view three of the main steps (layers) of the Grand Staircase. Above the upper layer (but not shown in this photograph) is the Aquarius Plateau which is one layer higher and is the highest wooded plateau in North America.
Read more about the Grand Staircase - on this linked page where you'll find several more blog posts dealing with many aspects of this magnificent geologic formation.