Begin planning now to visit Bryce Canyon Country in the fall. 
During the fall season, this region becomes a kaleidoscope of color as quaking aspens, cottonwoods, and majestic oaks display brilliant shades of gold, red, and orange. Although "color season" begins in early to mid-September, seeing peak fall foliage depends on you are in Bryce Canyon Country. Elevations range from 4,000 to over 11,000 feet, so the higher you go the sooner you'll see leaves changing color. Boulder Mountain and Panguitch Lake area are great for early fall foliage viewing, usually peaking around mid-September to early October. Leaves tend to change color later in the fall season at Bryce Canyon Country's lower elevations, like Escalante, typically by mid-October.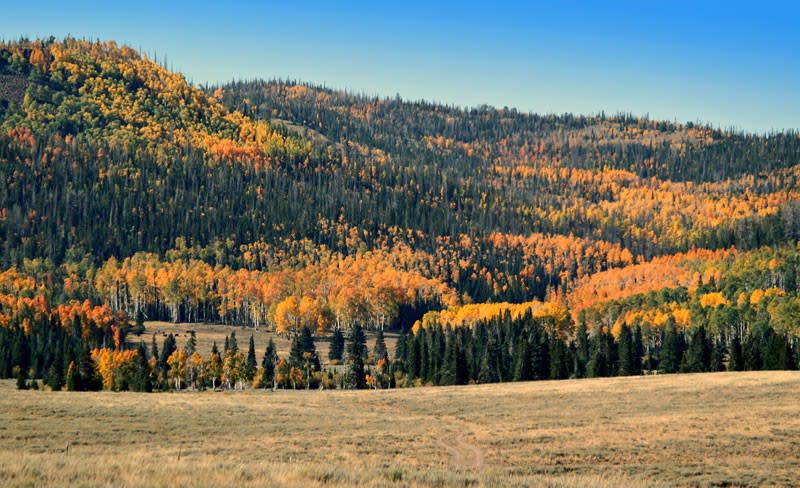 Mountain sides turn to gold accented with rusted hues of red.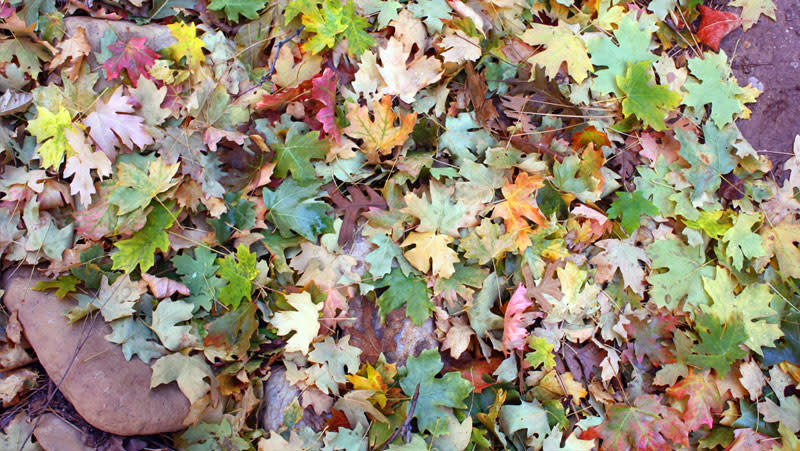 Mid-September: The Fall Color Loop
The Fall Color Loop, aka Highway 143, is easily accessible from Panguitch. Head to Parowan and catch Highway 143 for an incredibly scenic high elevation drive. The route takes you past Panguitch Lake, Duck Creek Village, and Navajo Lake, all above 8,000 feet, which will be nearing peak color change around mid to late September.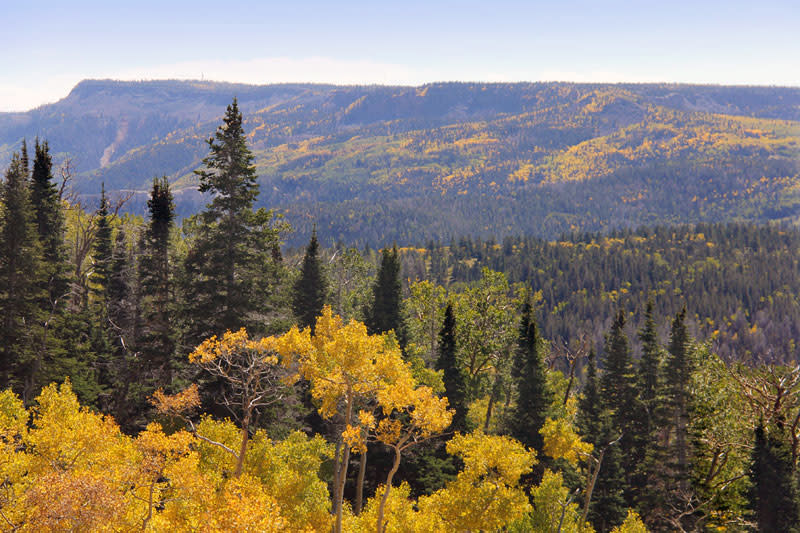 Boulder Mountain is just one area where fall colors are easily viewed.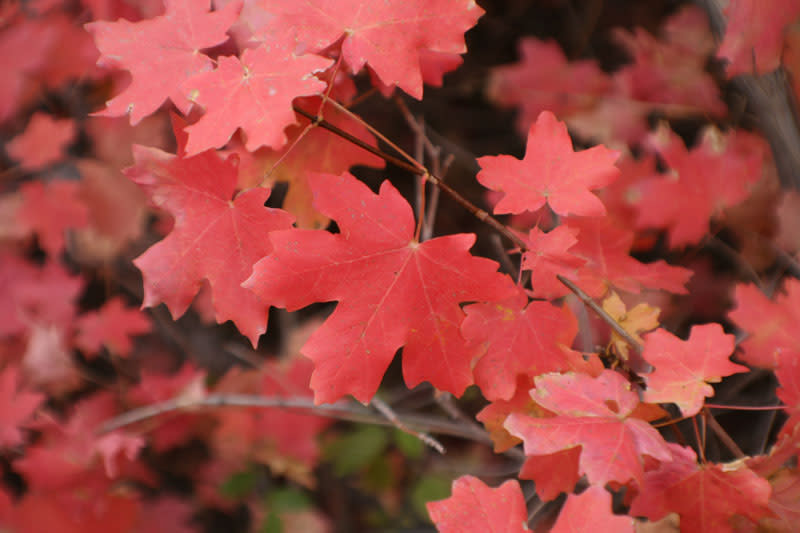 Mid-September to Mid-October: Scenic Byway 12
Utah's All-American Road winds eastward from Highway 89 to State Highway 63. The scenic highway travels through some of the most diverse and ruggedly beautiful landscape imaginable, including sections of Grand Staircase-Escalante National Monument, Red Canyon, and Dixie National Forest. Hell's Backbone forks off Scenic Byway 12 near Boulder. The scenic backway winds from high elevation Boulder Mountain to lower elevation Escalante, so if you drive the whole route you'll see the seasonal range of leaves changing color. Autumn is also a great time to hike the nature trails in Escalante Petrified Forest State Park.